Say no to Ragging: AMU's Jawaharlal Nehru Medical College forms Anti-Ragging Committee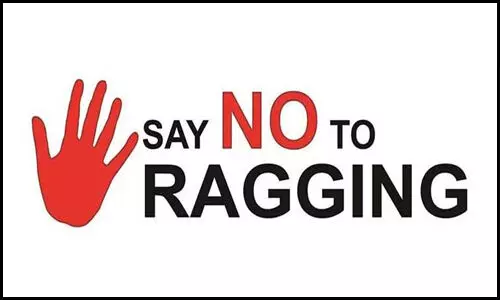 Aligarh: In the latest development, the Aligarh Muslim University has informed of forming a 16-member anti-ragging committee in the Faculty of Medicine, Jawaharlal Nehru Medical College (JNMC), to lower the instances of ragging.
The recent press release by the Public Relations Office of the University, dated February 13, 2021, has informed that the newly-formed anti-ragging committee would have 16 members in it and it would deal with the complaints related to ragging.

As per the Press Release by the University, "The committee members are Principal, JNMC; Principal, Dr. Z A Dental College; Principal, Para-Medical College/ College of Nursing; Prof S H Arif (Convener of the committee and Chairman, Department of Pathology), Prof Naiyer Asif (Co-convener of the committee and faculty member, Department of Orthopaedic Surgery), Prof Shaheen (Department of Obstetrics and Gynaecology), Prof N D Gupta (Department of Periodontics), Prof S Mobashir Yunus (Department of Anatomy), Prof Sangeeta Singhal (Department of Physiology), Prof M Athar Ansari (Department of Community Medicine), Prof Moinuddin (Department of Biochemistry), Dr. Zia Siddiqui (Department of Ophthalmology), Dr. Mohd Kaleem Khan (Department of Forensic Medicine), Dr. Masood H Khan (Department of Oral Pathology/Oral Medicine and Radiology), Dr. Pamela J Shalini (College of Nursing) and Dr. Rizwan Ahmad (Para-Medical College)."
While commenting on the matter, the Dean of the Faculty of Medicine, Prof R Bhargava had mentioned, as stated in the Press Release, "As per the Medical Council of India (MCI) notification, an exemplary fine of Rs one lakh for each ragging incident payable by erring medical college or institution to an authority designated by the government will be imposed in accordance with MCI statutory provisions."
The Twitter handle of Aligarh Muslim University had shared the news as well.