SR medical college students allege permission denial to appear in MBBS exams, KUHS refutes allegations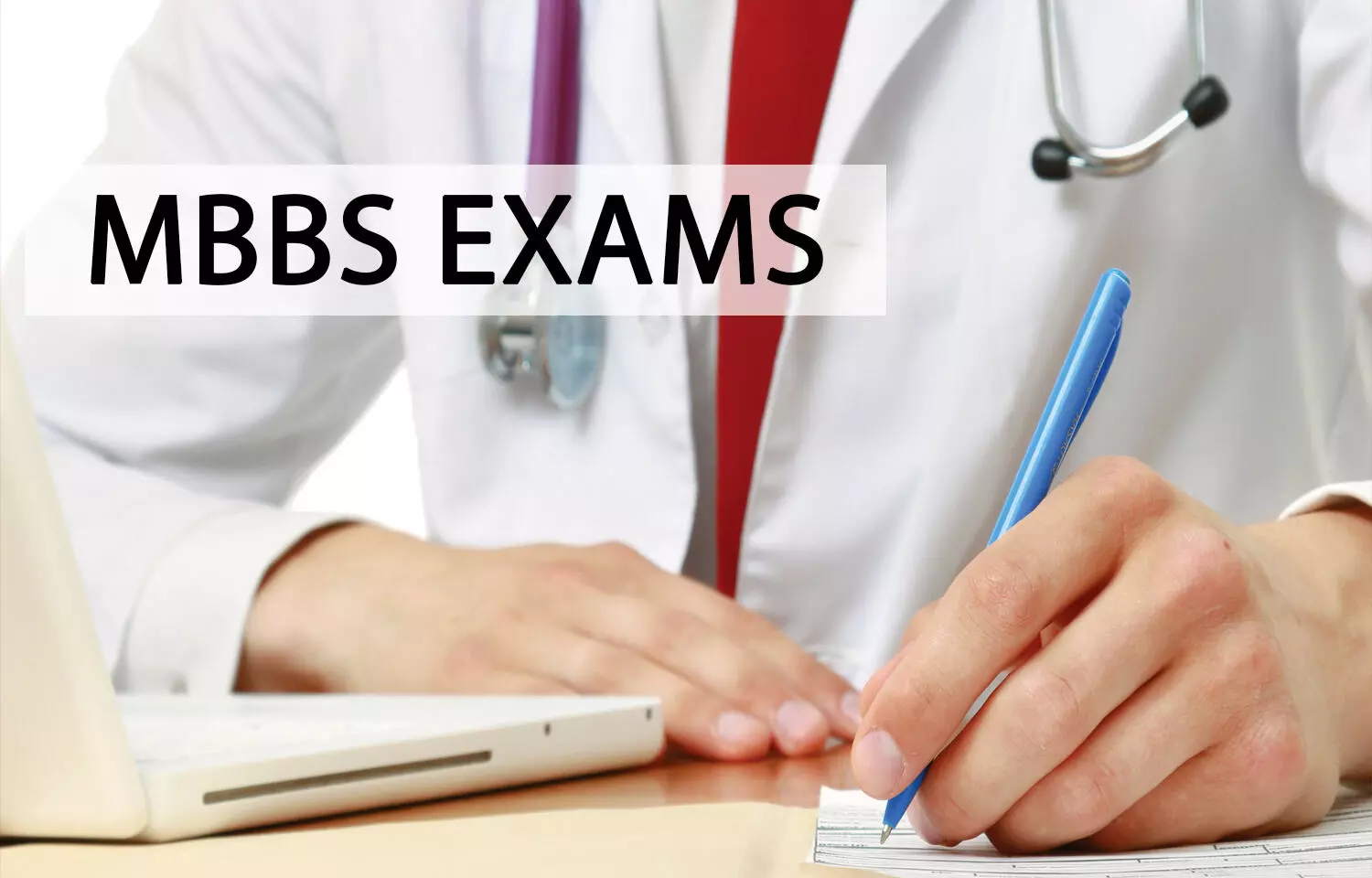 Kerala: SR Medical College has again become the centre of the conflict as many of the students who previously secured admission at the medical college have alleged that they are denied permission to attend the MBBS examinations by the KUHS authorities.
Commenting on the allegations, the Kerala University of Health Sciences (KUHS) on the other hand has refused to accept the accusations and called them 'baseless'.

The authorities have assured that the medical students will be given permission to appear in the MBBS examinations.
The medicos were previously shifted to another Medical College as authorities cancelled the Essentiality Certificate of the institution. However, some of the students are now airing concerns regarding the fact that authorities are not allowing them to write the fifth-semester examination even in the new college.
The students informed TOI that they passed their first year exam in 2018 and now for the second year they have to appear in the new college where they have been currently been shifted.
Times of India
reports that according to the students they faced problems while getting admission in the new college as almost 11 students among them were instructed to reappear in the 5th-semester examination even though they previously completed it in SR Medical College, Varkala.
The authorities informed that the students were instructed to appear again in the exams due to lack of attendance. The medicos claimed that with no other option left they were compelled to join the fifth semester while other students of the same batch joined the 6th semester.
As per the daily, the students belonging to the fifth semester have now raised their voice against the authorities and complained that they have been denied permission to write the fifth-semester examination.
Dr. K Mohanan and the vice-chancellor of KUHS has denied all the allegations and assured that the students will be allowed to write the examination in the same semester in which they have joined the new college. He also added, " the examination date which was earlier fixed as January has now been postponed to February. All the students will be permitted to write the examination."
The Medical Dialogues team has been reporting the cases related to SR Medical College and previously reported that after deliberating on the report submitted by the Medical Council of India, the medical education wing of the Union Health ministry directed the state government to cancel the Essentiality Certificate of the medical college and to send a proposal to transfer the student to other institutions. But the medical college moved the high court submitting that the decision is arbitrary and illegal. The High Court dismissed the institute's plea seeking the redemption of the essentiality certificate to continue the MBBS course.
Source : with inputs