TN: 11 new medical colleges await NMC inspection, 1,650 MBBS seats to be added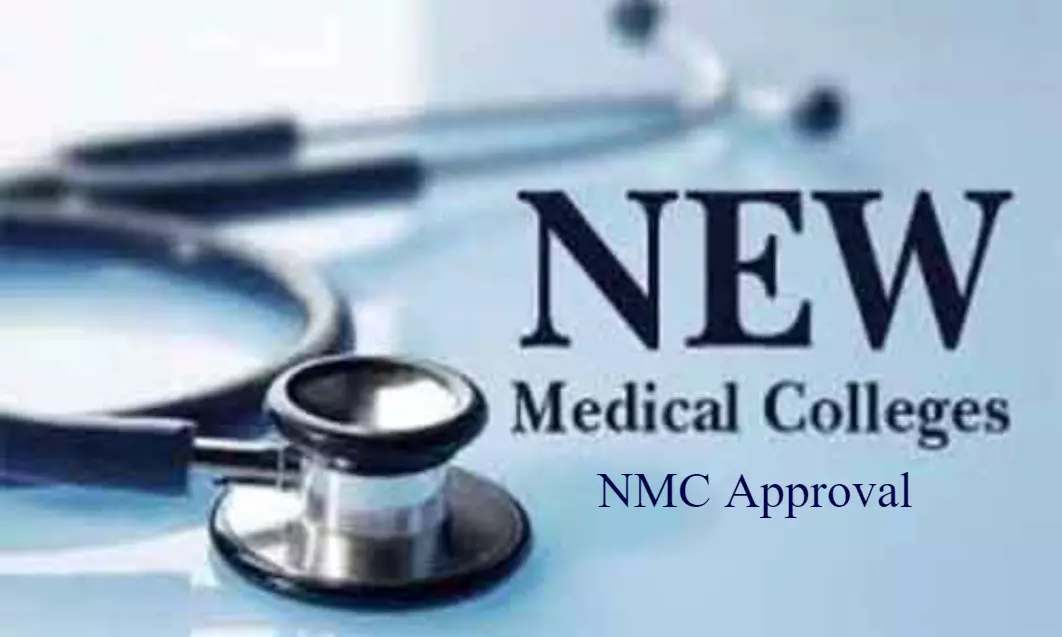 Chennai: Aiming to increase Government medical seats in the State by 1,650, the Tamil Nadu Government is waiting for the National Medical Commission's (NMC), nod to launch MBBS course in 11 new medical colleges in the state.
After this information from the director of medical education Dr. R Narayanababu, on Saturday, the medical aspirants in the State have surely started counting their blessings as after realization of this project, the State is going to have a total of 5,200 seats at Government medical colleges.

The State Government has already allocated Rs 2,470.93 crore in the 2021 interim budget for these colleges. These new colleges will be built at Ramanathapuram, Virudnagar, Dindigul, Nilgiri, Ariyalur, Nagapattinam, Kallakurichi, Thiruvallur, Tirupur, Namakkal and Krishnagiri. If NMC, the apex medical body regulating medical education, approves of these institutes, almost all the districts of the State are going to have at least one medical college.
Also Read: Construct 11 Medical Colleges as per 2018 MCI norms: Madras HC

As per the latest media report by the Times of India, Dr. R Narayanababu informed on Saturday that an inspection committee of NMC is expected to visit the colleges within the next few weeks.

While commenting on the matter, Narayanababu told TOI, "We are confident of getting its nod for all colleges because we have fulfilled all requirements."
The daily reports that the construction work of the academic blocks has been completed. In fact, anatomy, physiology, and biochemistry labs, library, and hostels for first-year students have also been completed.
"Though the NMC demands only a 350-bed hospital, we have a functioning 700-750 bed hospital in each of these colleges. Deans, doctors, and faculty have joined duty. We now have the Tamil Nadu Dr. MGR Medical University affiliation for all colleges" added Narayanababu.
"Some minor civil work such as electrical lines and plumbing is being carried out now. It will be completed soon," he further mentioned.
Meanwhile, pointing out that the construction of these new medical colleges would help to improve the tertiary care at the district level, Health secretary J Radhakrishnan told TOI, "By establishing medical colleges, we will now be able to provide quality medical training at affordable cost and offer specialty and super specialty care to people living in these areas free of cost."
Medical Dialogues had recently reported that the eleven medical colleges under construction in Tamil Nadu had been directed by the Madras High Court to strictly comply in line with the 2018 norms of the erstwhile Medical Council of India (MCI), now the National Medical Commission (NMC).

The bench comprising of Chief Justice Sanjib Banerjee and Justice Senthilkumar Ramamoorthy further assigned responsibilities upon the National Medical Commission to inspect the nature of the construction at regular intervals. The direction came following a plea alleging hurried construction of 11 medical colleges in the State to begin operations soon.
Source : with inputs