70 AIIMS oncology surgeons to learn robot-assisted surgeries in a newly introduced 2-month course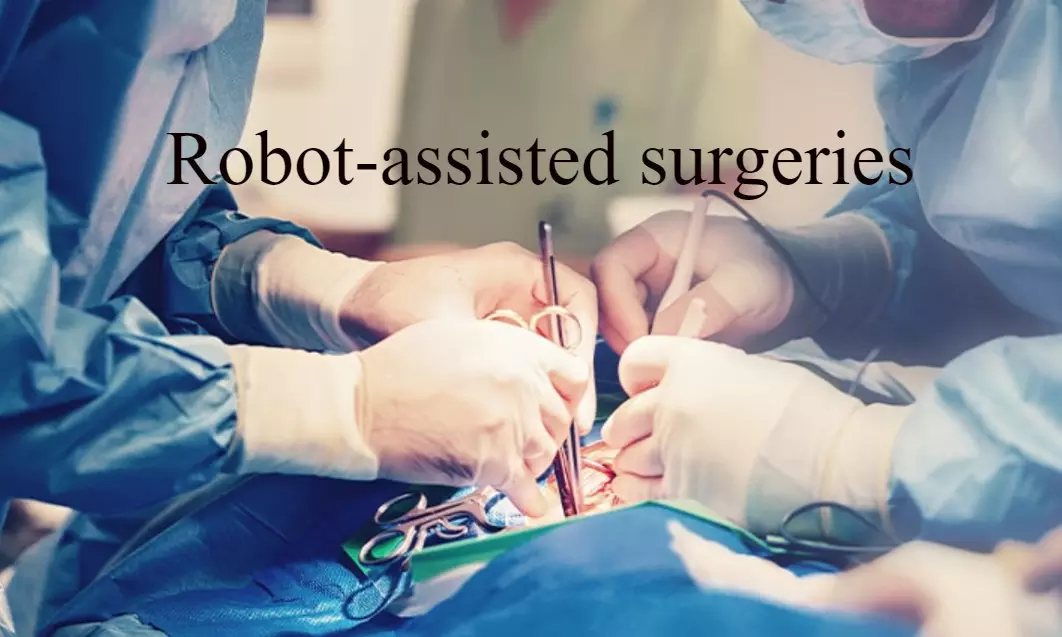 Delhi: In order to include technical assistance in surgeries, a group of 70 young surgeons of All India Institute of Medical Science (AIIMS) is going to get advanced lessons to learn the basics of robot-assisted surgeries.
The group of surgeons from the oncology department will be learning the basics in a newly introduced two-month course.
They will be learning under the guidance of an internationally acclaimed faculty and will be practicing on a simulator which is similar to a virtual robot.

Mr. SVS Deo, the head of the surgical oncology department at Dr. BR Institute Rotary Cancer Hospital at AIIMS is currently monitoring the whole program. According to him, after considering the current scenario of the pandemic, adopting robot-assisted surgeries has become more essential as surgeons will need to maintain a distance with the patient and his body fluids as much as possible.
As per a recent media report by
Economic Times
, a group of surgeons of AIIMS has been introduced with an exceptional innovation, Da Vinci which is a robot made by California-based Intuitive Surgicals and it provides assistance in surgeries.
Moreover, Da Vinci can assist the surgeons to perform a surgery with minimal incisions, and in a range of motion much beyond human hands. Thus it may ensure lesser complications, a better quality of surgery, and faster recovery, Deo said. It may also decrease the pressure on public health infrastructure by decreasing the span of a patient's stay in the hospital.
According to the daily, the first robot-assisted surgery took place in India, not before 19 years, but the country was not prompt in adopting the technology. There are only 73 robotic installations in the country, while thousands of these have already been adopted by USA.

A spokesperson of Max healthcare told Economic Times that they have such facility at two of the hospitals and the hospitals are performing approximately 75 to 80 robotic surgeries each month. The spokesperson for Apollo Hospital also informed that they have six Da Vinci robots and are planning to get an additional 3. They have almost 33 trained surgeons who are capable of conducting such robot-assisted surgeries and they are planning to increase the number to 60. The spokesperson also informed that they also have robotic units for orthopedic and spinal surgery. There are currently 500 surgeons all over India who are acquainted with the knowledge of using such robots in surgeries.

The robotic installation system is quite expensive for instance the latest one at AIIMS costed close to $2 million. This might be a reason why the facility is still out of the grasp of many in the country. However, this might change as the Union budget for FY22 has increased the amount of the allocated sum for tertiary care, said Deo of AIIMS.
After the pilot program succeeded at AIIMS, the Indian unit of Intuitive Surgicals started planning to collaborate with multiple teaching institutions across the country in order to teach robotics to 500 more surgeons over the next year and a half, a top official said. "The Robotic Onboarding Program and Education (ROPE) aims to support the evolution of the country's surgical healthcare landscape towards producing consistently better clinical outcomes," said Mandeep Singh Kumar, general manager at Intuitive India.
Source : with inputs