BFUHS starts MD, MS, PG Diploma Exams Amid COVID 19 Outbreak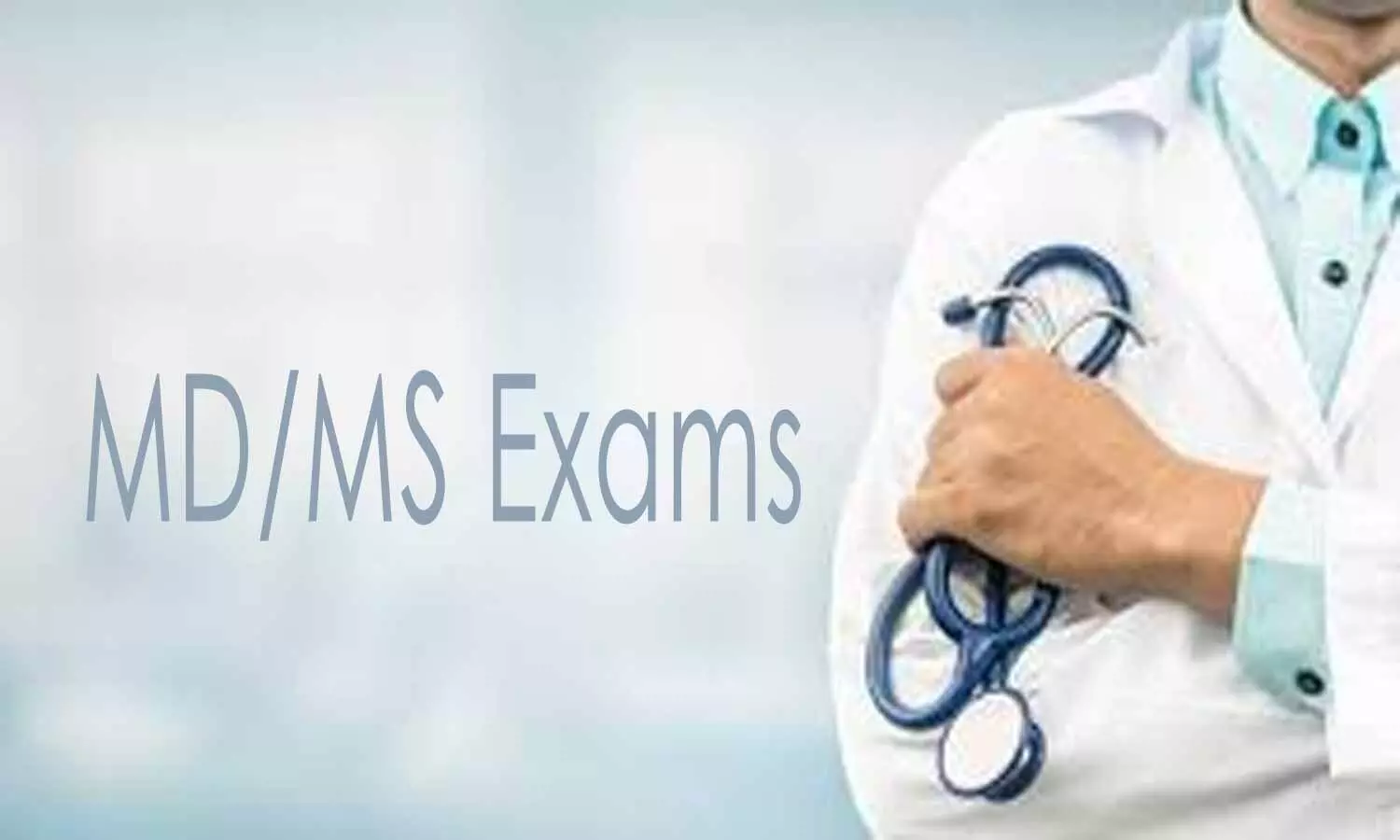 Faridkot: The Baba Farid University of Health Sciences (BFUHS) has commenced the theory examinations for MD/MS courses and Post Graduate (PG) diploma courses from June 29th, 2020 onwards amidst the COVID crisis.
For MD/MS exams, nearly 440 students will appear at five centers. The first and second-year MBBS exams will begin on June 30, while the third and final year exams of more than 3200 BDS students in 12 dental colleges are scheduled to start from July 7.
However, this did not go down well with the BDS and MDS students as they are seeking to postpone the exams. Elaborating on their concern, the students stated that they would have to face difficulties in reaching Punjab and undergo the 14-day compulsory self-isolation.
Medical Dialogues had reported earlier this month that acting on the advisory of Medical Council of India (MCI), the University, after taking into consideration the recommendations/ suggestions of the principals of the various medical colleges( who have taken the appearing students in confidence) had unanimously decided to hold the MD/MS examinations starting from 29th of June 2020, states the notice.
Also Read: BFUHS Reschedules MBBS, MD, MS Exams Amid COVID 19 Outbreak
"Keeping in view the safety of students, we have allowed them to opt any of the university-designated exam centres near their hometown," Dr Raj Bahadur, VC, BFUHS told The Tribune.

"We have conveyed that students coming from outside Punjab will preferably be called first. The colleges have been asked to allow the entry of students in their hostels in a phased manner," he added.
"We are already running a month behind schedule. Any further delay will be detrimental to students," the official told the daily.
Baba Farid University of Health Sciences was established under an Act passed by the Legislature of the State of Punjab in July 1998. The mission of the University is to create an intellectual, academic and physical environment, conducive to free flow of ideas and exchange of information between various faculties of the University and between this University and other Universities of Health Sciences in the country and abroad, thereby opening a window to the world for the health professionals, health planners, health managers, biomedical and social scientists and educators in health sciences of the country.
Source : with inputs