Bihar Govt has decided to open BUHS for medical education: Health Minister Mangal Pandey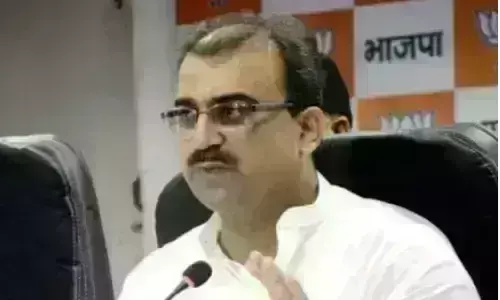 Patna: Health Minister Mangal Pandey on Saturday announced in the Assembly that the Bihar University of Health Science (BUHS) would be opened in the state for medical education.
Pandey, while replying to debate on budgetary demand of the Health Department for the financial year 2021-22, said that the state government had decided to open the Bihar University of Health Science for medical education. At present, a total of 17 medical colleges were functional in Bihar due to sustained efforts of the NDA government since it was voted to power in Bihar in the year 2005, he added.
Also Read: MBBS admissions in Shri Atal Bihari Vajpayee Government Medical College to begin from 2021: Vij
The Minister said Congress remained in power for decades but only six medical colleges were opened and the number increased after sustained efforts made by the NDA government since 2005. Super speciality hospitals made by the NDA government since 2005 which included Lok Nayak Jai Prakash Narayan Hospital Rajbanshi Nagar, New Gardiner Hospital, Rajendra Nagar Hospital and other such hospitals would be upgraded as an autonomous institution, he added.
Pandey said that arrangement of additional 1000 ambulances would be made to make available ambulance in 20 minutes in urban areas and in 35 minutes in a rural area for taking patients to hospitals. The government was committed to ensure quality treatment facilities to people in government hospitals, he added.
The Minister said that it was the effort of the government that helped in containing Corona infection in Bihar. At present, there were only 350 Corona active cases in Bihar while the recovery rate was 99.29 per cent, he further said adding that more than 1000 new Covid 19 cases were being detected in some states.
Dissatisfied with the reply of the Minister, opposition members staged a walkout from the House. Later, the budgetary demand of the Health Department of Rs 13,264.86 crores was passed by voice vote in the House.
Earlier, Speaker Vijay Kumar Sinha and leaders of all political parties expressed their shock over the incident. All of them were of the opinion that decorum of the House should be maintained and attempts be made to avoid such incidents in future.
Also Read:Patna: Inspector assaults doctor alleging improper plaster on son's leg, arrested
Source : UNI