KNRUHS releases results, Notifies on Compulsory Rotatory MBBS Internship for Final MBBS Part II passed students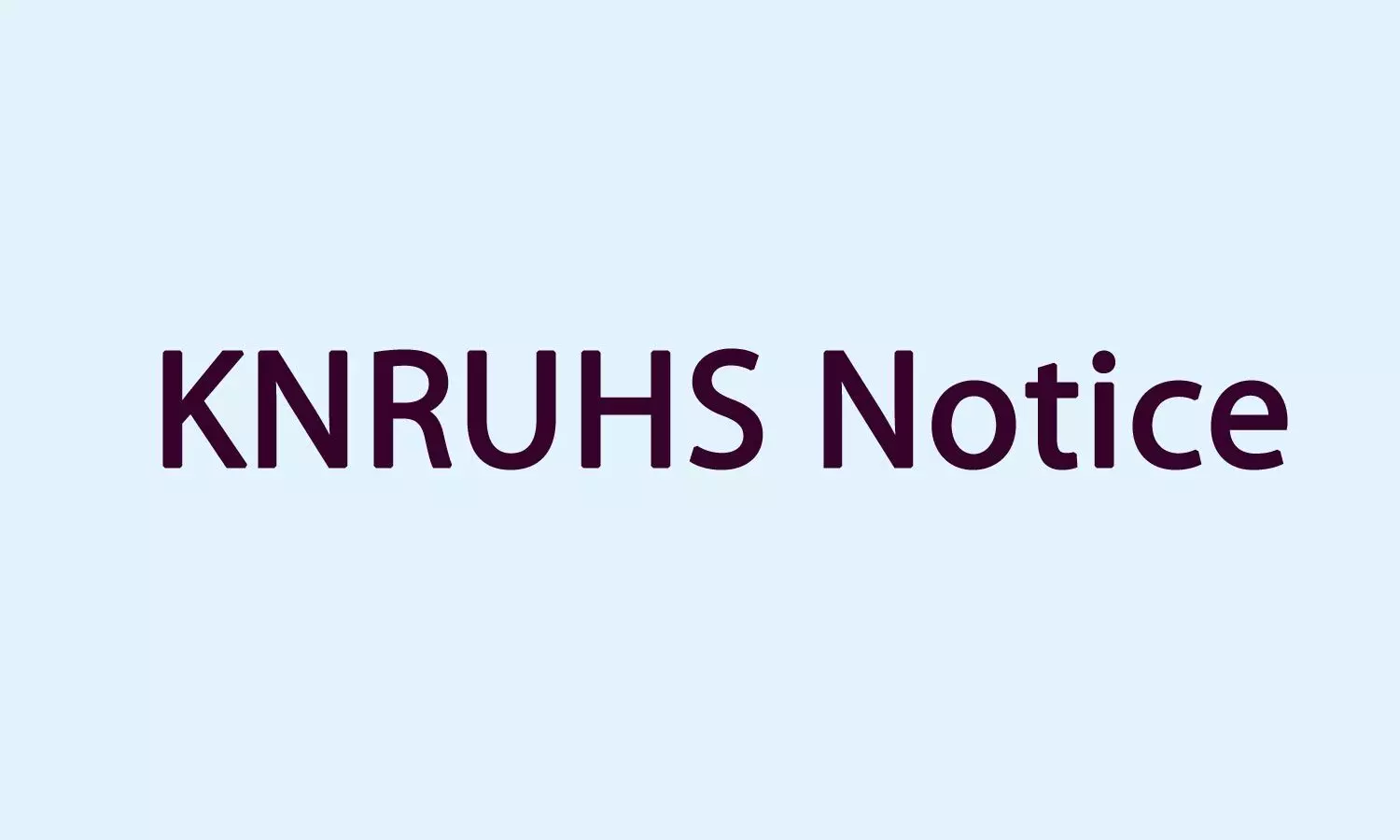 Hyderabad: Through recent notifications, the Kaloji Narayana Rao University of Health Sciences (KNRUHS ) has informed about the conduction of Compulsory Rotatory Internship for Final MBBS Part II passed students along with the release of the results.
All the concerned MBBS medicos can view the results by clicking here here. This is the provisional list of registered numbers of all the successful candidates of FINAL MBBS PART-II Examinations held in the month of April 2021.
Moreover, according to a separate notification, the internship will commence from 01.06.2021. Hence all the students who have passed the Final MBBS Part II examination are instructed to report to the Office of the Principal of their respective colleges.
To view the official Notice click on the following link:
The university advocates and promotes improvisation of available natural resources for preparation of medicines for cure of human ailments, thereby bringing out the true spirit of the ancient proverb in scriptures" Vaidyo Narayano Harihi" By establishment of the university, all disciplines of health sciences are brought under one roof: namely modern medicine, ancient Indian systems of medicine, Dentistry, Homeo system and allied health sciences like physiotherapy, nursing, paramedical sciences. The degrees awarded by the university will be recognized by national statutory bodies like MCI, DCI, Central council of Indian Medicine, Central council of Homeopathy and Indian nursing council. The university strives to keep up the standards of Health Education by strict adherence to rules governing each course as per the decisions of the respective councils.