Modern Medicine exams: WBUHS notifies examiners, faculties on guidelines for uploading marks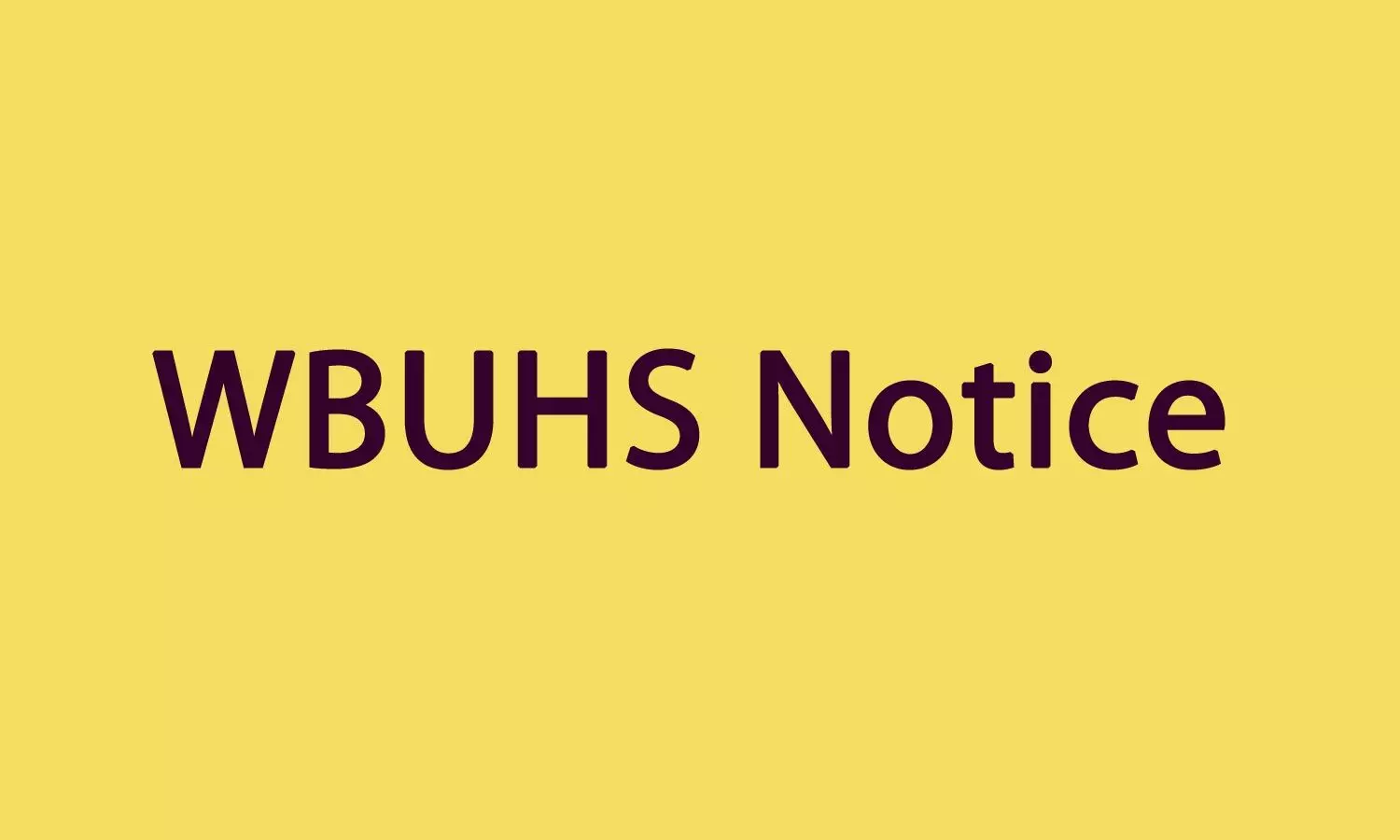 Kolkata: Through a recent notice, the WBUHS has informed the examiners and other faculties of ongoing examinations of Modern Medicine about the steps to be ensured for uploading the marks.
All the concerned are hereby notified that following are the steps to be ensured for uploading the marks. After uploading the theory & practical Marks College will ensure through the portal, that all the obtained marks are uploaded correctly as they have mentioned in the signed copy tabulation sheet .

I) College will upload the theory & practical marks of the students after completion of theory & practical exam respectively. After uploading the marks they will download the entered marks list from the portal.
II) Scaned copy of original tabulation sheet (signed by the examiners) should be uploaded in the "CHARAKA" portal.
III) College will verify the marks entered in the portal with the marks allotted in the tabulation Sheet are ensure that both are same.
IV) After scrutiny /verification if correction is required, College authority can do the FINAL Update of marks in the portal within the stipulated time frame (maximum 2 working days). Then the portal will be LOCKED. Thereafter NO Further CHANGES, will be allowed.
To view the official notice, click on the following link:

https://medicaldialogues.in/pdf_upload/notice-regarding-marks-entry-for-upcoming-examination-150663.pdf
For more details, log on to the official website of WBUHS: