MUHS invites proposals for Institute Recognition, for starting of New Fellowship, Certificate course for Academic Year 2021-22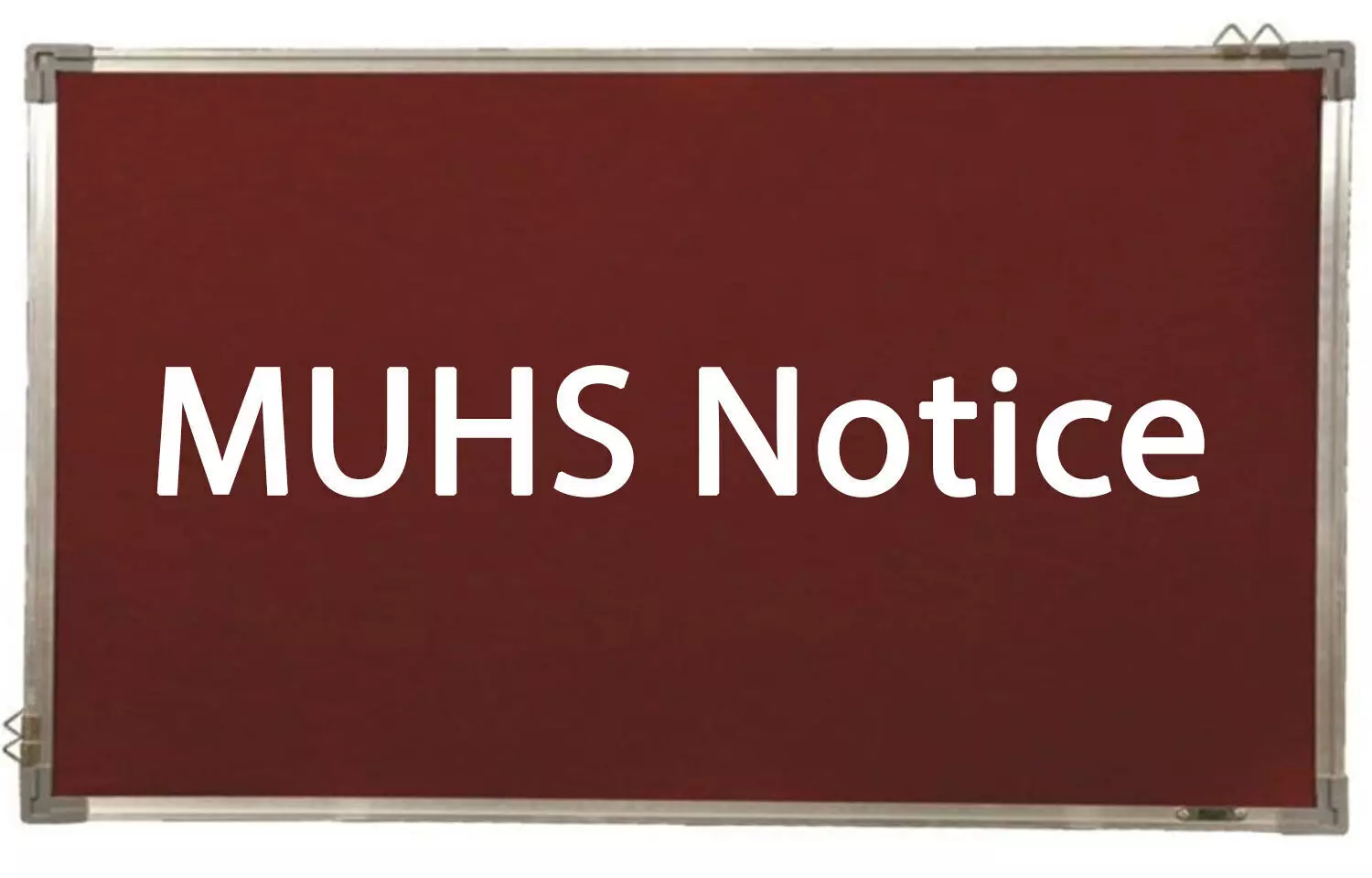 Mumbai: Through a recent notice, the MUHS has informed about the recognition of Institution and Starting of New faculty wise Fellowship / Certificate Courses (from the University approved list) from the Academic Year 2021-22
This is notify to all concerned that the Management of Institutes/Regional Centres/Affiliated Colleges/Hospitals/Health Centres/Research Centres shall submit the proposal for Institute Recognition & for starting of New Fellowship/Certificate course for Academic Year 2021-22.
On the occasion of 22nd Anniversary of University, the Hon'ble Minister, Medical Education and Cultural Affairs & Pro-Chancellor of the University suggested to start skill based certificate courses for better medical services to the society, further Hon'ble Vice-Chancellor also announced to start new certificate courses (Medical 07 and Ayurved 02) in the affiliated Government Medical / Ayurved colleges.
For the above said Fellowship / Certificate Courses shall submit the Proposals in prescribed format along with requisite fee (The fee should be paid in the form of demand draft of a Nationalized Bank / NEFT / RTGS / University E-payment Gateway drawn in favor of "The Registrar, MUHS Nashik" and payable at Nashik) to The Registrar, Maharashtra University of Health Sciences, Nashik, on or before 15 May 2021 during the office hours in the Inward department of the University. The Proposal form should be complete in all respect along with the requisite documents. Incomplete applications will be summarily rejected and the Proposals received after 15 May 2021 will not be accepted.
Regarding submission of New Proposal for Academic Year 2021-22
(ii) The Affiliation fee Notification No. 42/2017 (Institution Recognition fee Rs. 2,00,000/- and Starting of New Fellowship Course fee Rs. 50,000/- per subject & Starting of New Certificate Course fee Rs.40,000/-per subject)
(iii) University Direction No. 05/2017,
(iv) List of Title approved Fellowship / Certificate Courses is available on University Website i.e. http://www.muhs.ac.in .
3. Before submission of New proposal for Fellowship / Certificate Course to the University, read the University Direction No. 05/2017 carefully. The concern shall submit the New Proposal for Fellowship / Certificate Courses which are approved by the University.
4. If the proposal is Not Recommended by the University, fee will be refunded to the Institutes / Regional Centers / Affiliated Colleges / Hospitals / Health Centers / Research Centers as per the provisions laid down in the University Fee Notification
To view the official notice click on the following link:
https://www.muhs.ac.in/showpdf1.aspx?src1=DYBv+g6TY7ZTndM6jG4fvCPNRvYuEhq//d/VUnPyxZlhWyHStawLOrylmsnGR4uZMpW7YOYU8Oy5AsEhDExam5Y6pqemoBbm644cgW/wH60=