MUHS organises online lectures for physiotherapy students; releases schedule for faculty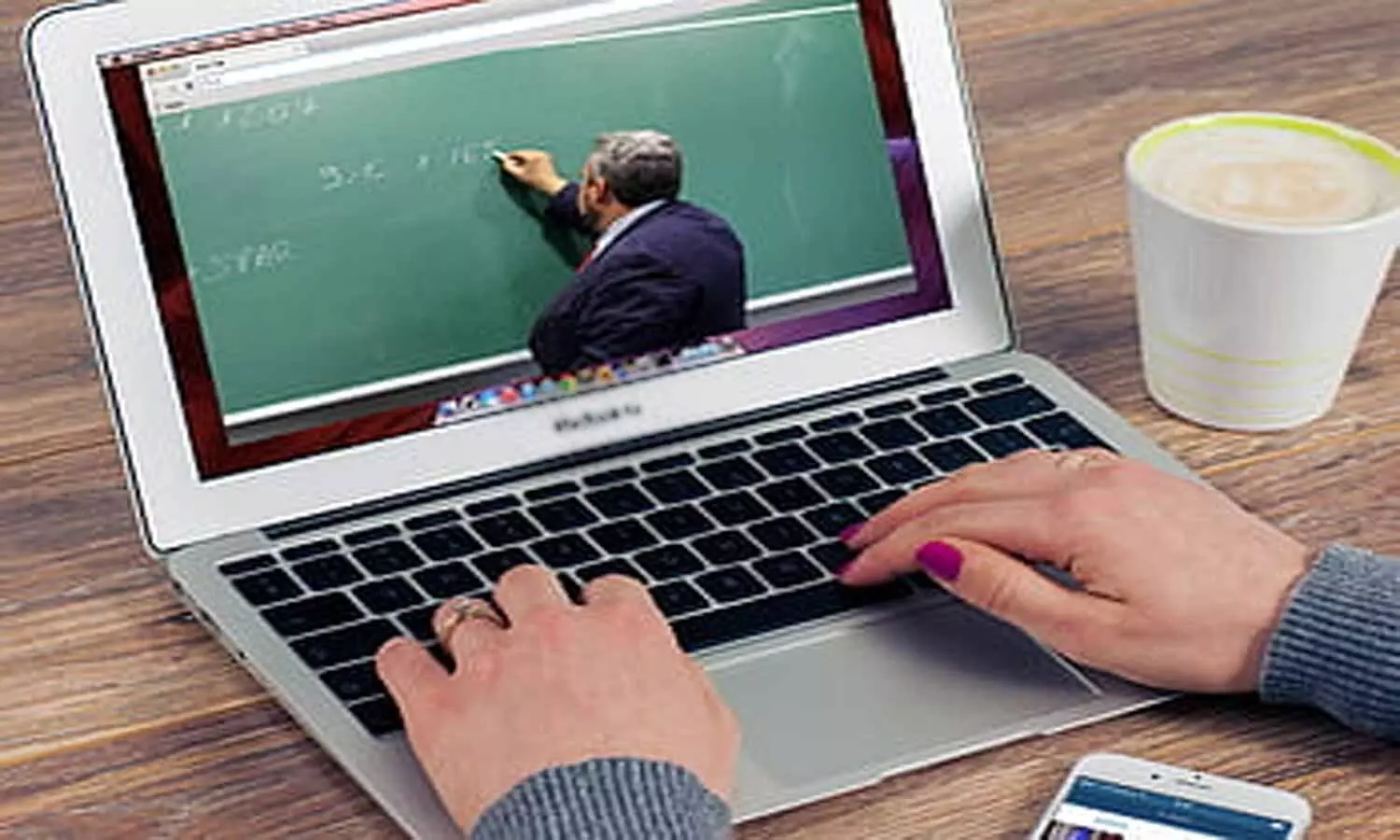 Mumbai: The Maharashtra University of Health Sciences (MUHS) has released the schedule for online lectures for Physiotherapy faculty for all the concerned colleges and students who intend to participate in the same.
The students can participate in Live Lecture through Zoom App, with below-mentioned Meeting ID. The Zoom App can be downloaded from Google Play Store and Apple App Store.

During Zoom Lecture, the participants are also requested to "Mute Audio" and "Disable Video", while the lecture is in the process; failing which the respective participant will be removed from the lecture and another student will be given chance to participate in the lecture. If any student needs to ask a question, he/she is required to click the "Raise Hand" button available in the Zoom App, thereafter, the teacher will allow him/her to speak (do not start the video at this time also).
As the limited participants can able to join the lecture on Zoom App, other students who are not able to participate in Zoom App Lecture can view LIVE Lecture on YouTube at https://youtube.com/c/muhslearning OR MUHS Website at http://m.muhs.edu.in/live.
There is NO LIMIT for the number of users for viewing the Live Lecture on Youtube and MUHS Website.
Schedule of Online Lectures
(PHYSIOTHERAPY)
(Password: muhs@1998)
Sr.

No.

Name of Faculty

Topic (Subject)

Date & Time

Zoom

Meet ID

First BPTH

1.

Dr Archana Madhavrao Bodhale

9822081407

M.A.E & E.Rs Physiotherapy College, Talegaon Dabhade, Pune

Paraffin Wax Bath (Fundamentals of Electro Therapy)

19/05/2020

12:30 am to

1:20 pm

875

8216

3027

2.

Dr Vijaya Krishnan

9920029213

M.G.M.College of Physiotherapy, Kamothe, Mumbai

Basic Biomechanics (Fundamentals of Kinesiotherapy)

19/05/2020

2:30 am to

3:30 pm

850

7791

8280

3.

Dr Satish Kanhyalal Pimpale

9869305799

Lokmanya Medical College of Physiotherapy, Navi Mumbai, Mumbai

Suspension Therapy (Fundamentals of Kinosiotherapy and Kinosiology)

20/05/2020

12:30 am to

1:20 pm

810

4407

3349
4.

Dr Sayli Sachin Paldhikar (Thuse)

8805174616

M.A.E & E.Rs Physiotherapy College, Talegaon Dabhade, Pune

Superficial Heat (Fundamentals of Electro Therapy)

22/05/2020

12:30 am to

1:20 pm

826

8175

5558

Second BPTH

5.

Dr Abhijit Nishikant Satralkar

9890134388

PESs Modern College of Physiotherapy, Pune

Iontophoresis

(Electrotherapy)

20/05/2020

2:30 pm to

4:30 pm

817

6545

9121

6.

Dr Bhavana Suhas Mhatre

9821712963

Physiotherapy School & Centre, Seth G.S. Medical College, Parel, Mumbai

Introduction of ICF

(2nd and 3rd Year BPTH)

22/06/2020

2:30 pm to

3:30 pm

836

2663

1367

7.

Dr Neetu Mahapatra

7972419929

M.A.E & E.Rs Physiotherapy College, Talegaon Dabhade, Pune

Hip Biomechanics

(Kinesiology)

23/05/2020

2:30 pm to

3:30 pm

875

6627

4186

8.

Dr Archana Nilesh Gore

9223256919, 9082621220

Physiotherapy School & Centre, Seth G.S. Medical College, Parel, Mumbai

Shortwave Diathermy (Part-1)

(Electrotherapy)

25/05/2020

2:30 pm to

3:30 pm

862

6057

9596

Shortwave Diathermy (Part-2)

(Electrotherapy)

26/05/2020

2:30 pm to

3:30 pm

840

1106

1073

9.

Dr Chetana Ashok Kunde

9766874322

College of Physiotherapy, Dr.Vikhe Patil Memorial Hospital & Medical College, Ahmednagar

Strengthening

(Kinesiotherapy)

27/05/2020

2:30 pm to

3:30 pm

867

2546

9397