RGUHS releases List of Final Year MBBS, BDS Theory Centers, Attached Colleges for October 2020 exams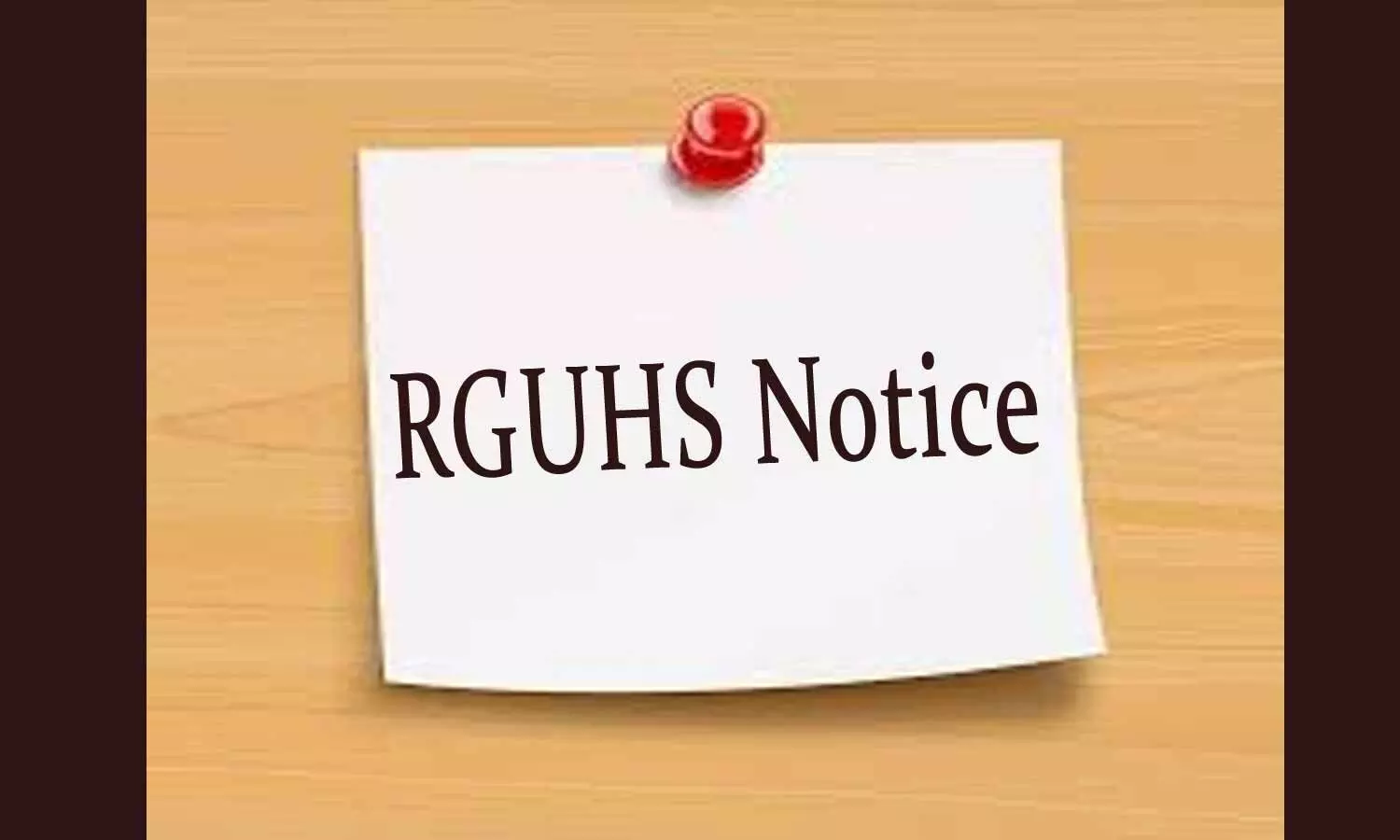 Bengaluru: Through a recent circular, the Rajiv Gandhi University of Health Sciences (RGUHS) has the List of Final Year MBBS and BDS Theory Centers and Attached Colleges for the Examinations during October-2020
To view the said list, click on the link below:
List of Final Year MBBS and BDS Theory Centers and Attached Colleges for the Examinations during October-2020
The University has scheduled MBBS examinations from 13th October 2020 vide timetable and fees notification. However, now it has defered the exams until further notice.
The RGUHS recently issued a notice and stated that in view of the COVID-19 pandemic situation, the scheduled examinations of Phase I, Phase II, and Phase III Part-I MBBS are postponed and the revised timetable will be notified for the same in due course.
However, Phase III Part-II MBBS (Final Year) examination will be conducted as per the scheduled time table from 14th October 2020 & Practical and viva-voce examinations will be Scheduled from 09/11/2020.
The last date of payment of fees is extended and revised fee notification is as mentioned in the below table.
Few of the students who are successful in two more valuations may be eligible to write next level examination subjected to the fulfilment of eligibility criteria may also, pay the fees.
1: Last date for payment of Examination fee by the students with fine of Rs. 200/- up to 08.10.2020
2. Last date for payment of Examination fee by the colleges to the University (With fine of Rs.200/- ) 09.10.2020
3. Last date for submission of filled Application Forms by the colleges to the University: 12.10.2020