Summer 2020 MUHS UG, PG Exams Time Table released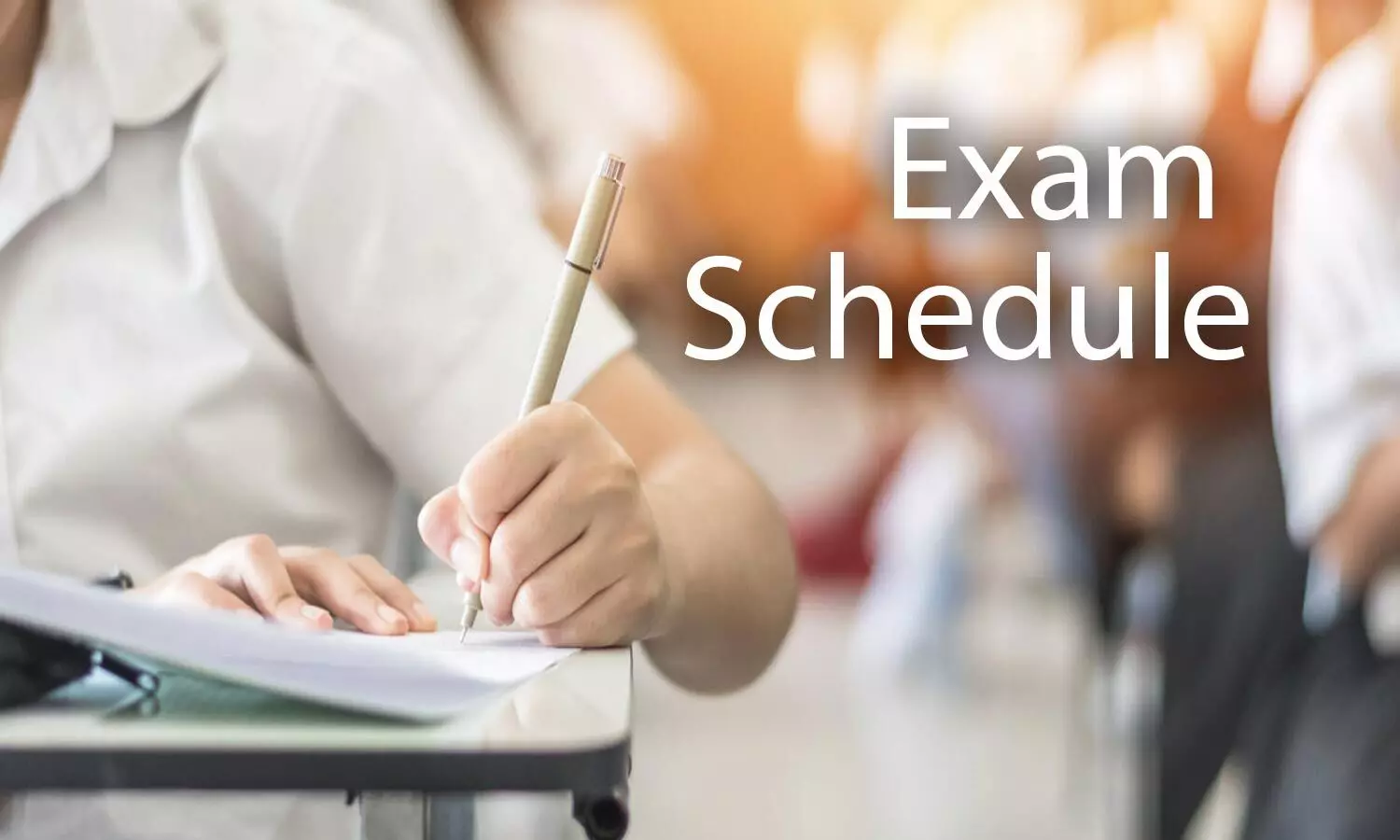 Mumbai: Pursuant to the nod of State Governor on the conduction of all UG and PG medical exams from July 15 onwards as proposed by the varsity, the Maharashtra University of Health Sciences (MUHS) released the time table for the theory part for final year students.
All the concerned students can access the time table by clicking on the link with subject mentioned below:
Examination : Summer - 2020 University Theory Examinations Time Table (Final Year Only)
Medical DIalogues had earlier reported finally eliminating the confusion over the UG and PG medical examinations due to the coronavirus lockdown, the Maharashtra Governor has granted permission to conduct all these exams from July 15 onwards as proposed by the Maharashtra University of Health Sciences (MUHS).
The approval was given after the Maharashtra State Medical Education Minister Amit Deshmukh approached the Governor Bhagat Singh Koshyari, who is also Chancellor of state universities, recently regarding the matter and met him at Raj Bhavan
However, the medicos are not happy with the exams being held this soon. The PG medical students who are constantly on COVID 19 duty, have come forward demanding cancellation of the exams. According to them, they do not have time to prepare for them.
Considering the confusing state of exams, Deshmukh had instructed MUHS vice-chancellor Dr Dilip Mhaisekar over the phone to end the uncertainty by taking a decision in this regard which apparently depends on the central councils and directed him to contact the concerned on order to clear the position of exams conduction.
Accordingly, Deshmukh submitted a detailed report to the governor about holding the exams from July 15 in the state. He said the decision to conduct these exams was taken after detailed discussions with the apex medical bodies.
In a letter to the Governor, Deshmukh stated that the university has unanimously decided to conduct all its summer examinations as per three alternative plans, depending on the situation, from July 15 onwards.
According to the first plan, the theory examinations will be held between July 15 and August 15 in a staggered manner if the situation is conducive.
As per the second plan, if the examinations could not be held as per the first plan due to the COVID19 situation, the same will be held between August 16 and September 15.
According to the third plan, if the examinations are not held as per the aforementioned plans, then the university will take guidance from the Central Medical Council regarding their conduct online, the statement said.
The minister told the Governor he had discussed the issue of conducting examinations with all the stakeholders and regulatory authorities besides some of the former Vice-Chancellors and Pro Vice-Chancellors.
Read also: Maharashtra Gov Approves MUHS exams from July 15, medicos get 45 days to prepare