MUHS organises Online Symposium on NAAC Parametrs for Dental Faculty, Details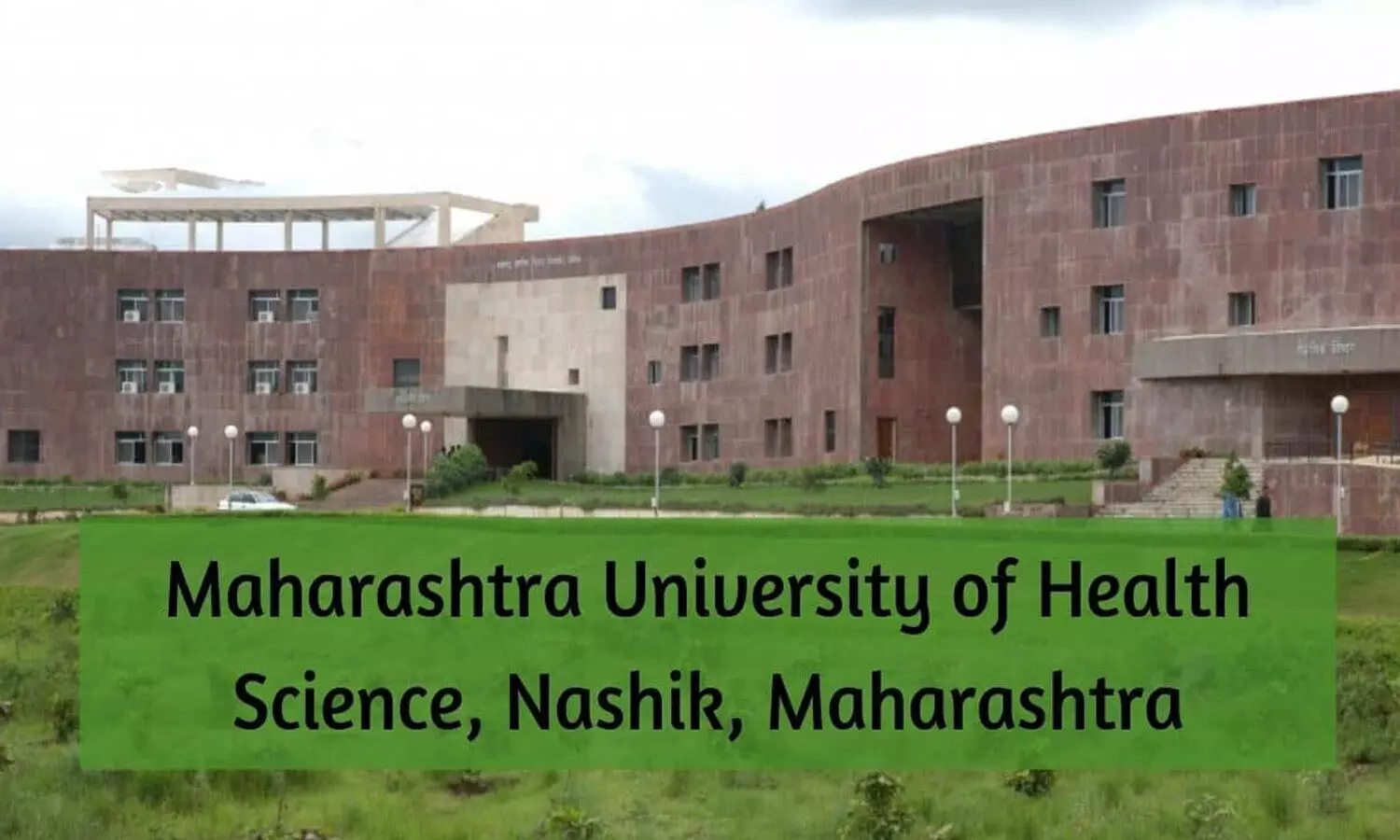 Maharashtra: Through a recent notice, the Maharashtra University of Health Sciences (MUHS), has informed about the Workshop that the varsity is organizing imparting training on NAAC Parameters to the colleges affiliated with the Dental Faculty.
All the concerned are hereby advised to take note of the following workshop details as released on the MUHS's official website
The varsity is going to conduct a Zoom Meeting on the topic "Online Symposium on NAAC Parametrs for Dental Faculty" on 22/12/2021 at 09.45 am (sharp).
The link for the same is mentioned in the document attached below.
The time-schedule of the whole workshop is mentioned below.
"Online Symposium On Assessment Of Health Sciences Colleges On The Basis of NAAC Parameters"
TIME

PROGRAMME DETAILS

SESSION

SPEAKERS

REMARKS

10.00 to 10:20

a) Introduction of Programme

Hon'ble Registrar

b) Address by Hon'ble Vice-Chancellor on conduct of Training programme

Hon'ble Vice-Chancellor

10.20 to 11:05

Criterion –I Curriculum Aspects

Dr. Yagatimath M. Jayraj Vice-Chancellor Pravara Institute of Medical Sciences, Loni jayaraj_ym@yahoo.co.in 8788262451

11.05 to 11:50

Criterion-II: Teaching Learning & Evaluation

12.00 to 12:45

Criterion –III: Research Innovation & Extension

Dr. Sunil Thitame, Coordinator, Internal Quality Assurance Cell, Pravara Institute of Medical Sciences, Deemed to be University, Loni. sunil.enviro@gmail.com 7588077517

12.45 to 13:30

Criterion-IV: Infrastructure & Learning Resources

13.30 to 14:15

LUNCH BREAK

14.15 to 15:00

Criterion -V: Student Support & Progression

Dr. Siddharth Dubhashi AIIMS, Nagpur spdubhashi@gmail.com 9881624422

15.00 to 15:45

Criterion -VI: Governance Leadership & Management

15.45 to 16:00

16.00 to 16:45

Criterion -VII Institutional Values & Best practices

Dr. Raja D. Pechimuthu Associate Professor V.O. Chidambaranar College, Tuticorin, Tamilnadu. raja.d.pechimuthu@gmail.com 9443356967

16.45 to 17:00

Feedback & Vote of Thanks
To view the official notice click on the following link:
https://medicaldialogues.in/pdf_upload/all-dental-college-regarding-impact-assessment-ac-ug-and-pg-circular-no-94131221-166048.pdf

The state Government of Maharashtra has established and incorporated an independent University of the health Sciences for the purposes of ensuring proper and systematic instruction, teaching, training and research in modern medicine and Indian system of medicine in the State of Maharashtra and to have balanced growth in the medical sciences so also in uniformity in various courses in medical faculty in the State, and to provide for matters connected therewith and incidental thereto.