NEET Paper Solver Gang Busted: KGMU final year MBBS student, BHU BDS student nabbed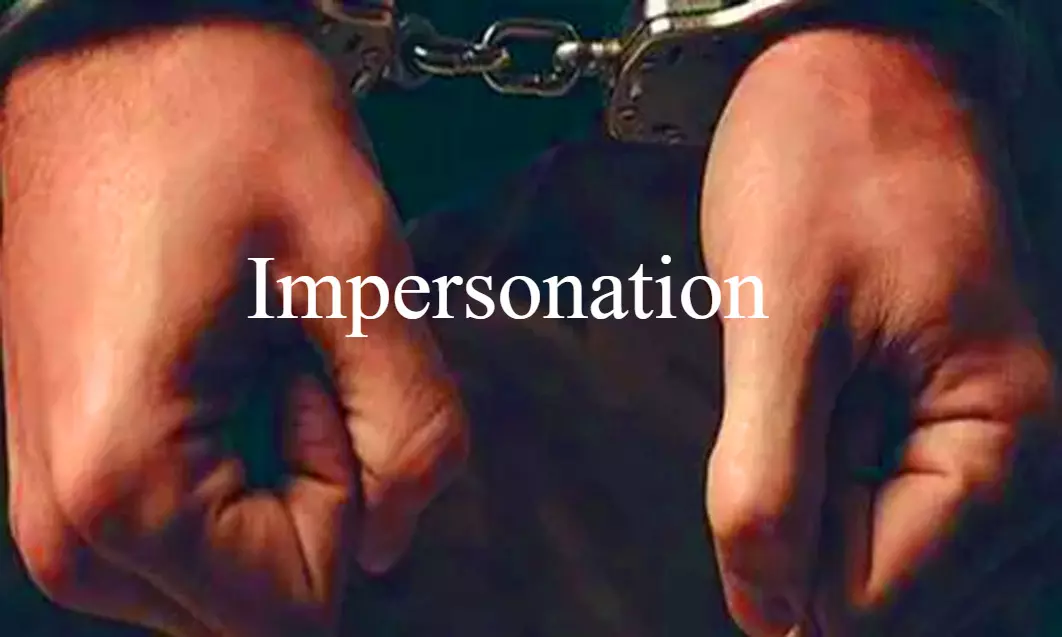 Varanasi: Uttar Pradesh Police have recently nabbed a final year MBBS student of KGMU and a BDS student hailing from Patna for being involved in a big NEET paper solver racket.
While the KGMU final year MBBS student used to work for the Patna-based solvers' gang, the mother-daughter duo were nabbed by Police from a NEET examination centre at St Francis' Xavier School, Tadia Sona Talab in Varanasi's Sarnath.

In fact, police have come to know that from Patna gang used to operate in multiple states, including Uttar Pradesh, and Bihar, adds India Today. They used to charge a candidate Rs 20 to 25 lakh and out of this, Rs 5 lakh would be taken in advance and the solver would get it.
Although Police nabbed the mother-daughter duo, gang member who gave them the proposal for impersonating a NEET candidate somehow managed to escape.
An FIR was lodged under section 419 (cheating by personation), 420 (cheating and dishonestly inducing delivery of property), 467 (forgery), 468 (forgery for purpose of cheating), 471 (fraudulently or dishonestly uses as genuine any document which he knows or has reason to believe to be a forged document)and 34 (criminal act is done by several persons in furtherance of the common intention) of IPC against them with Sarnath police.
Also Read: Six MBBS Students Held in NEET Paper Leak Case: 'Munna Bhai' Racket Exposed

Medical Dialogues had earlier reported that Jaipur Police recently busted a 'Munna Bhai' racket linked to the NEET exam, where a gang of paper-solvers took huge amount of money from candidates and made senior medical students appear in the exam on behalf of them.

In fact, revealing that the NEET paper leak incident on Sunday was a result of this gang, the police have already arrested 9 people including 6 medical students.
However, more people are getting arrested as police recently busted the Patna-based gang which used to operate in multiple states.
As per the latest media report by India Today, busting a solver gang, the Uttar Pradesh Police recently nabbed a BDS student and her mother from the examination center. Police had further come to know that the gang included several doctors and students of many prestigious medical colleges including BHU and KGMU.
The BDS student was pursuing her medical education from BHU and is in the second year of the course. The mother of the student has also been arrested as police came to know that the mother took Rs 5 lakh from the solver gang at the behest of her son and made her daughter appear in the NEET examination in the place of a candidate belonging to Tripura.
The BDS student had cleared NEET two years ago and her father runs a vegetable shop in Patna.
As the Police started investigating the matter, they came to know of a bigger racket where a total number of three teams were working together to make a list of candidates who had passed NEET one or two years ago with good marks and then were shortlisting those with financial difficulties.
Another team was engaged in making a database of those students who had failed in the exam and were able to pay. Finally the third team would identify the pairs- a database containing the students who are willing to be solvers and those who are willing to pay.
In order to ensure that the solver can get entry into the examination hall smoothly, the photo of the original candidate and the solver candidate would be warped to get a picture that would be pasted on the admit card.
Police have already identified the kingpin of the gang, who is from Patna. This man, allegedly is not on social media and he doesn't even uses smart phone- so that he can hide his identity and avoid getting arrested.
While commenting on the matter, Varanasi Police Commissioner Satish Ganesh has informed the daily that this kingpin used to communicate with the other gang members through letters. In fact, he travels by train and avoids boarding plane so that he doesn't get identified.
Soon afterward the police arrested the duo and came to know of this NEET solver racket, two more people have been arrested in this connection on Tuesday. One of them is final year MBBS student of KGMU, who used to work for the Patna-based gang and find aspirants for them, adds TOI.
The other person arrested in this connection is the BDS student's brother, who had convinced his sister for appearing in the exam in the place of a candidate after getting a proposal of getting Rs 5 lakh from the solver gang.
Speaking to TOI, CP Satish Ganesh said, "This gang used to take contracts to send impersonators to appear in the entrance exam. In case a candidate qualifies for the exam, the gang charges anything from Rs 30 lakhs to Rs 40 lakhs from the candidate."
"Police have recovered copies of 15 admit cards, four photos of aspirants, four receipts of couriers, two mobile phones containing chatting of gang members, details of money transaction and other items," he added.
"Both the persons arrested on Tuesday have divulged the names of the members of their gang belonging to UP, Bihar and other states. Several teams of police have been formed to nab the other members as well as the kingpin of the gang," he further mentioned.
Also Read: With allegations of NEET 2021 exam nexus, #OperationNEET trends on Twitter
Source : with inputs