NEET PG Counselling 2021: UP DGME releases Round 1 schedule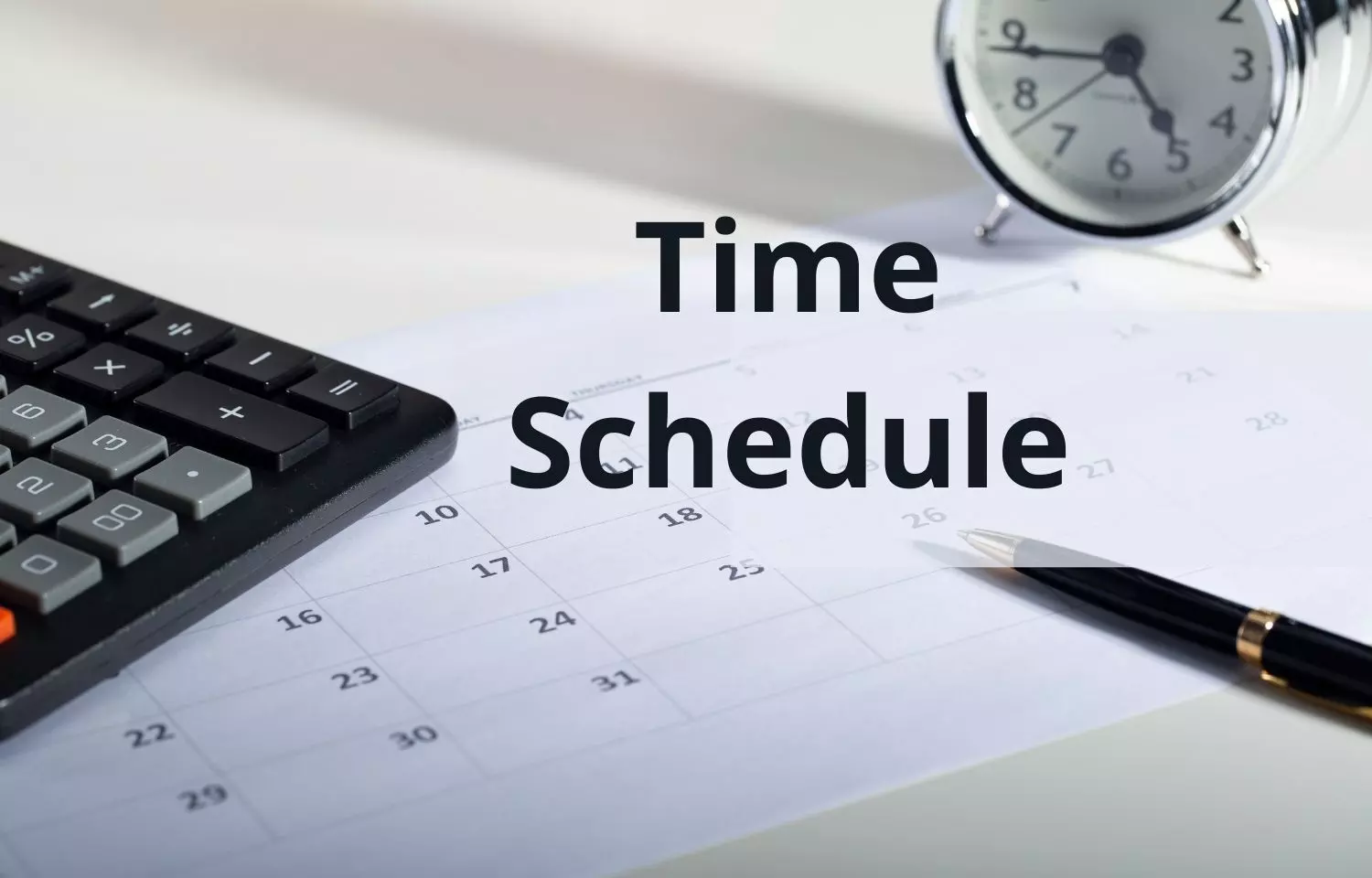 Uttar Pradesh : The Directorate General of Medical Education Uttar Pradesh, UP DGME has started the NEET PG Counselling process for this year's PG medical admissions.
All the concerned candidates who intend to take admissions in MD, MS and Diploma courses in UP based medical colleges are advised to check out the schedule attached below as released on the official website of UPDGME:
Time Schedule for the Admission through Online counseling in the State Uttar Pradesh for Government /Private Medical College/Institutions/Universities for Postgraduate Courses (MD/MS/Diploma) is as follows:-
| | |
| --- | --- |
| Date of Online Registration (MD/MS/Diploma) | 12th January 2022 (from 2.00 PM)To 17th January 2022(Till 2.00 PM) |
| Date of security fee deposition | 12th January 2022 to 17th January 2022 |
| Expected date of declaration of Merit list | 18th/19th January 2022 |
| Date of Online choice filling | 20th January 2022 (from 2.00 PM) to 24th January 2022(Till 12.00 AM) |
| Declaration of result of seat Allotment | 25th January 2022 |
| Date for downloading Allotment letter and admission date | 27th January 2022 to 2nd Febraury 2022(Except Sundays and Govt. Holidays) |
| Session starting from | 01 Febraury 2022 |
Registration fee & Security fee should be submitted by Debit card/Credit card & E-challan.
Earlier, the counselling body had eleased Non-Minority Private Medical College Fee Structure For MD, MS candidates in this academic year 2021-22 in the state.
The fee structure, as revealed by UP DGME, has been fixed on the basis of the recommendations made by the Fee Regulatory Committee and it specifically mentioned the fees that students need to pay for pursuing PG medical courses in Clinical, Pathology, or Non-Clinical specialties.
For all those MD, MS aspirants seeking admissions to Uttar Pradesh based private medical colleges, here is the fee structure.

S. No.

Name of Institute

Final Fee (Amount in Rupees)

Clinical

Pathology

Non-Clinical

1

Sri Rammurti Smarak Institute of Medical Sciences, Bareilly

25, 09, 957 (Twenty Five Lakh Nine Thousand Nine Hundred Fifty-Seven)

13,51,477 (Thirteen Lakh Fifty One Thousand Four Hundred Seventy-Seven)

9,65,384 (Nine Lakh Sixty Five Thousand Three Hundred Eighty-Four)

2.

School of Medical Sciences, (Sharda University), Greater Noida

25,40,640 (Twenty Five Lakh Forty Thousand Six Hundred Forty-Nine

13,68,025) Thirteen Lakh Sixty-Eight Thousand Twenty-Five

97,71,66 (Nine Lakh Seventy-Seven Thousand One Hundred Sixteen)

3.

Subharti Medical College, Meerut

14,43,744 (Fourteen Lakh Forty-Three Thousand Seven Hundred Forty-Four)

10,80,000 (Ten Lakh Eighty Thousand)

8,64,000 (Eight Lakh Sixty Four Thousand)

4.

Hind Institute of Medical Sciences, Barabanki

25,24,901 (Twenty Five Lakh Twenty Four Thousand Nine Hundred One)

13,59,562 (Thirteen Lakh Fifty-Nine Thousand Five Hundred Sixty Two)

9,71,116 (Nine Lakh Seventy One Thousand One Hundred Sixteen)

5.

Muzaffarnagar Medical College, Muzaffarnagar

23,23,197 (Twenty Three Lakh Twenty Three Thousand One Hundred Ninety-Seven)

12,50, 889 (Twelve Lakh Fifty Thousand Eight Hundred Eighty-Nine)

8,93,521, (Eight Lakh Ninety Three Thousand Five Hundred Twenty-One)

6.

Saraswati Institute of Medical Sciences, Hapur

20,22,143 (Twenty Lakh Twenty Two Thousand One Hundred Forty-Three)

10,88,846 (Ten Lakh Eighty-Eight Thousand Eight Hundred Forty-Six)

8,45,377 (Eight Lakh Forty-Five Thousand Three Hundred Seventy-Seven)

7.

Rohilkhand Medical College & Hospital, Bareilly

23,09,009 (Twenty Three Lakh Nine Thousand Nine)

12,43,216 (Twelve Lakh Forty-Three Thousand Two Hundred Sixteen)

8,88,056(Eight Lakh Eighty-Eight Thousand Fifty-Six)

8.

Heritage Institute of Medical Sciences, Varanasi

21,12,517 (Twenty-One Lakh Twelve Thousand Five Hundred Seventeen)

11,37,509 (Eleven Lakh Thirty Seven Thousand Five Hundred Nine)

8,35,482 (Eight Lakh Thirty-Five Thousand Four Hundred Eighty-Two)

9.

Rama Medical College Hospital, & Kanpur–

21,35,358 (Twenty-One Lakh Thirty-Five Thousand Three Hundred Fifty-Eight)

12,37,024 (Twelve Lakh Thirty Seven Thousand Twenty Four)

8,83,589 (Eight Lakh Eighty-Three Thousand Five Hundred Eighty-Nine)

10.

Hind Institute of Medical Sciences, Sitapur

20,40,950 (Twenty Lakh Forty Thousand Nine Hundred Fifty)

10,98,973 (Ten Lakh Ninety-Eight Thousand Nine Hundred Seventy-Three)

8,20,359 (Eight Lakh Twenty Thousand Three Hundred Fifty-Nine)

11.

Mayo Institute of Medical Sciences, Barabanki

20, 30,961 (Twenty Lakh Thirty Thousand Nine Hundred Sixty-One)

10,93,571 (Ten Lakh Ninety-Three Thousand Five Hundred Seventy-One)

8,18, 235 (Eight Lakh Eighteen Thousand Two Hundred Thirty-Five)

12.

Rajshree Medical Research Institute, Bareilly

20,74,900 (Twenty Lakh Seventy Four Thousand Nine Hundred)

11,17,300 (Eleven Lakh Seventeen Thousand Three Hundred)

80,0000 (Eight Lakh)

13.

Rama Medical College Hospital, & Research Centre, Hapur

20,63,010 (Twenty Lakh Sixty Three Thousand Ten)

No Need

No Need

14.

T.S.Mishra Medical College & Hospital, Lucknow

No Need

11,11,700 (Eleven Lakh Eleven Thousand Seven Hundred)

80,0000 (Eight Lakh)

15.

Prasad Institute of Medical Sciences, Lucknow

21,63,946 (Twenty-One Lakh Sixty-Three Thousand Nine Hundred Forty-Six)

No Need

No Need

16.

G S Medical College, Hapur

21,63,946 (Twenty-One Lakh Sixty-Three Thousand Nine Hundred Forty-Six)

No Need

No Need

17.

National Capital Region Institute of Medical Sciences, Meerut(MSY Medical College)

No Need

12,02,199 (Twelve Lakh Two Thousand One Hundred Ninety-Nine)

8,80,186 (Eight Lakh Eighty Thousand One Hundred Eighty-Six)

18.

Krishan Mohan Medical College & Hospital, Mathura

21,63,946 (Twenty-One Lakh Sixty-Three Thousand Nine Hundred Forty-Six)

No Need

No Need

19.

Varunarjun Medical College & Rohilkhand Hospital, Sahjahanpur

21,63,946 (Twenty-One Lakh Sixty-Three Thousand Nine Hundred Forty-Six)

12,02,199 (Twelve Lakh Two Thousand One Hundred Ninety-Nine)

8,80,186 (Eight Lakh Eighty Thousand One Hundred Eighty-Six)

20.

Shri Venkateshwara Institute of Medical Sciences, Gajraula, Amroha

21,63,946 (Twenty-One Lakh Sixty-Three Thousand Nine Hundred Forty-Six)

12,02,199 (Twelve Lakh Two Thousand One Hundred Ninety-Nine)

No Need

21.

K.D. Medical College Hospital & Research Centre, Mathura

21,63,946 (Twenty-One Lakh Sixty-Three Thousand Nine Hundred Forty-Six)

No Need

No Need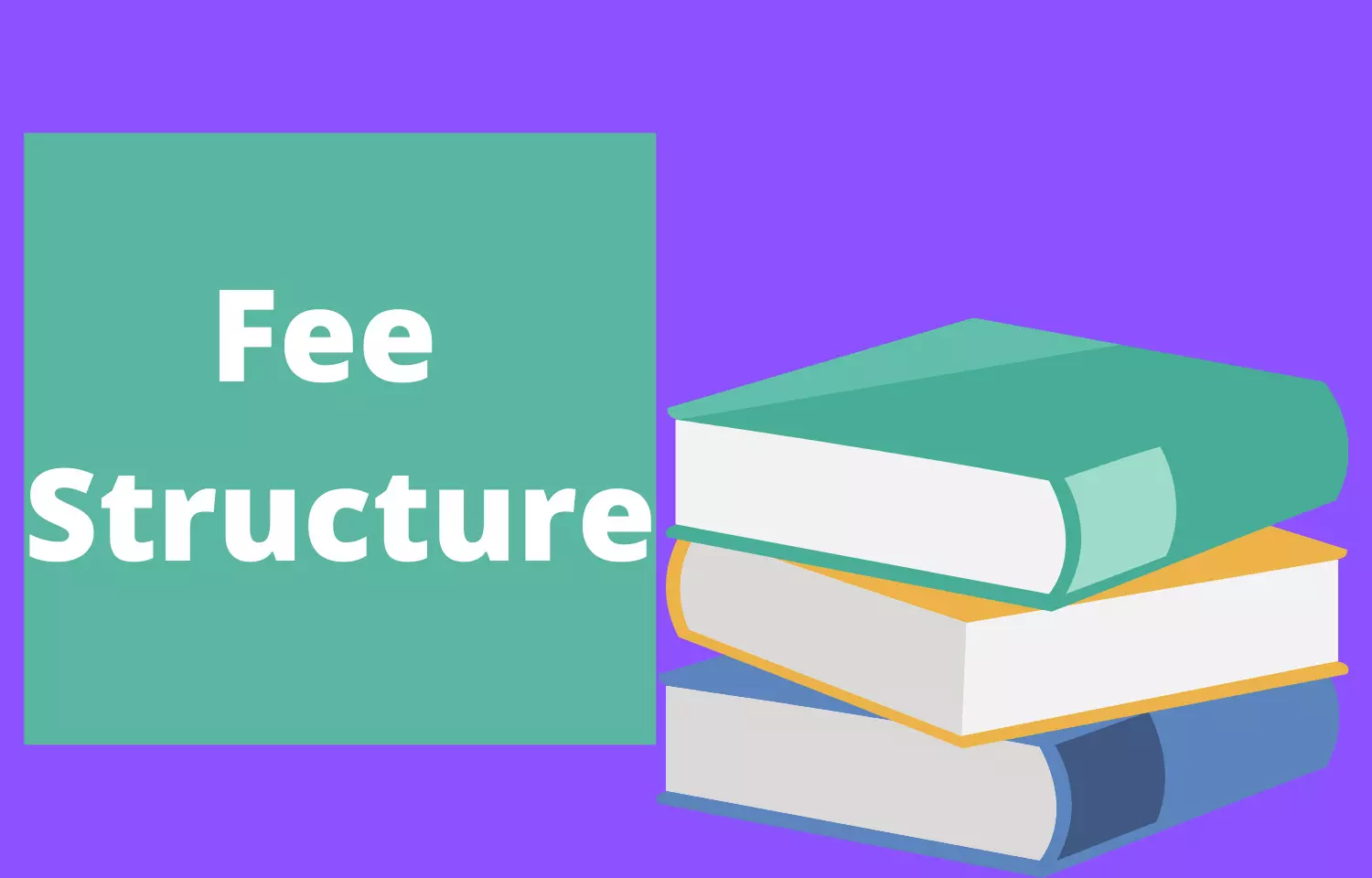 Also Read:Willing to Pursue MD, MS in UP: Check out fee structure at Non-Minority Private Medical Colleges

For further important and detailed information kindly visit the website http://upneet.gov.in & www.dgmeup.in

To view the official Notice,click here : http://dgmeup.in/docs/.pdf