AIIMS releases Stage-I result of BSc Nursing Post Basic Entrance Exam 2020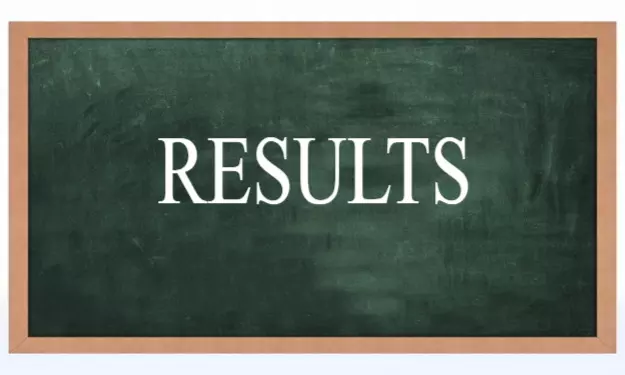 New Delhi: The All India Institute of Medical Sciences (AIIMS) has released the Stage I Result of B.Sc. Nursing (Post Basic) Entrance Examination 2020
The following provisionally selected candidates for Interview and Personal Assessment, who appeared for B.Sc. Nursing (Post Basic) Entrance Examination held on Thursday, the 11th June 2020 are required to appear for Interview and Personal Assessment through video conferencing mode (online mode) on 8th July 2020.
To view the results, click on the link below:
https://medicaldialogues.in/pdf_upload/pdf_upload-130718.pdf
The details of the software platform, time slot and procedures will be communicated to the candidates on their registered email ID in due course of time.

IMPORTANT:
1. As per Prospectus, candidates, including tie cases, equivalent to 3 times of the number of the seats advertised in each category in the respective category have been called for Interview & Personal Assessment (online mode).
2. The Candidature of the above candidates is subject to satisfying the eligibility conditions as laid down in the Prospectus; Verification of the information furnished in their application forms and the verification of original certificates/documents at the time of joining.
3. The following documents are required to be uploaded from 24-06-2020 to 30-06-2020 upto 5:00 P.M. in the AIIMS website www.aiimsexams.or by login candidate credentials. The verification of all uploaded certificates will be done prior to the interview & Personnel Assessment (online mode) on the basis of certificate uploaded on the website. No correspondence will be entertained in any mode after the closing date (30-06-2020 upto 5:00 P.M.) and candidates who do not upload their documents will not be allowed to appear in the interview & Personnel Assessment (online mode):
i. Admit Card
ii. Certificate of Matriculation / High School showing the date of birth of the candidate.
iii. Certificate of passing 12th class under 10+2 system or Equivalent (Higher secondary on or before 1986)
iv. Caste Certificate, if belongs to SC/ST/OBC(NCL)/EWS Category. The Certificate should be issued by the Competent Authority as per Govt. of India rule. In the case of OBC (NCL)/EWS, Certificate should be valid for Central Government jobs/Central Government Institutions only otherwise claim for OBC (NCL)/EWS reservation will not be considered. Issuing date of OBC (NCL)/EWS certificate shall within 16-04- 2019 to 11-06-2020 (both dates inclusive).
v. Mark Sheets of Qualifying Examination
vi. Diploma in General Nursing and Midwifery.
In case of a male nurse, (if passed before the implementation of the new integrated course in 2003), besides being registered as a nurse with the State Nursing Council, should have obtained a certificate in General Nursing and instead of training in Midwifery, training in any subject out of the following, for a period of 6 months as prescribed in the Prospectus: -i) Operation Theatre Techniques, ii) Ophthalmic Nursing, iii) Leprosy Nursing, iv) TB Nursing, v) Psychiatric Nursing, vi) Neurological & Neuro Surgical Nursing, vii) Community Health Nursing, viii) Cancer nursing, ix) Orthopaedic Nursing Certificate of Registration as a Nurse and Midwife from the Indian Nursing Council / State Nursing Council.
vii. Registration as a nurse, RN, RM (Registered Nurse, Registered Midwife) with any State Nursing Council.
viii. 'No Objection Certificate' if the candidate is already employed with Central / State Government/Public Undertaking.
ix. Certificate of disability from the designated certifying authority for a person with benchmark disability.
x. Certificate of Physical fitness from Registered Medical Practitioner.
Note: Only certificate uploaded in portal within the specified period will be considered. No correspondence shall be entertained in this regard.
4. Those candidates, who are found not eligible for OBC/EWS seat on the basis of verification of respective certificates, shall be treated as UR if their rank within the cut-off rank for UR/Merit List, or will NOT be considered to be in this list if rank is beyond the cut off rank for UR Merit List.
NB: The result is provisional subject to verification of data and records.