PG Medical Admissions in Tripura: DME releases guidelines for sponsorship, bond requirements by in-service candidates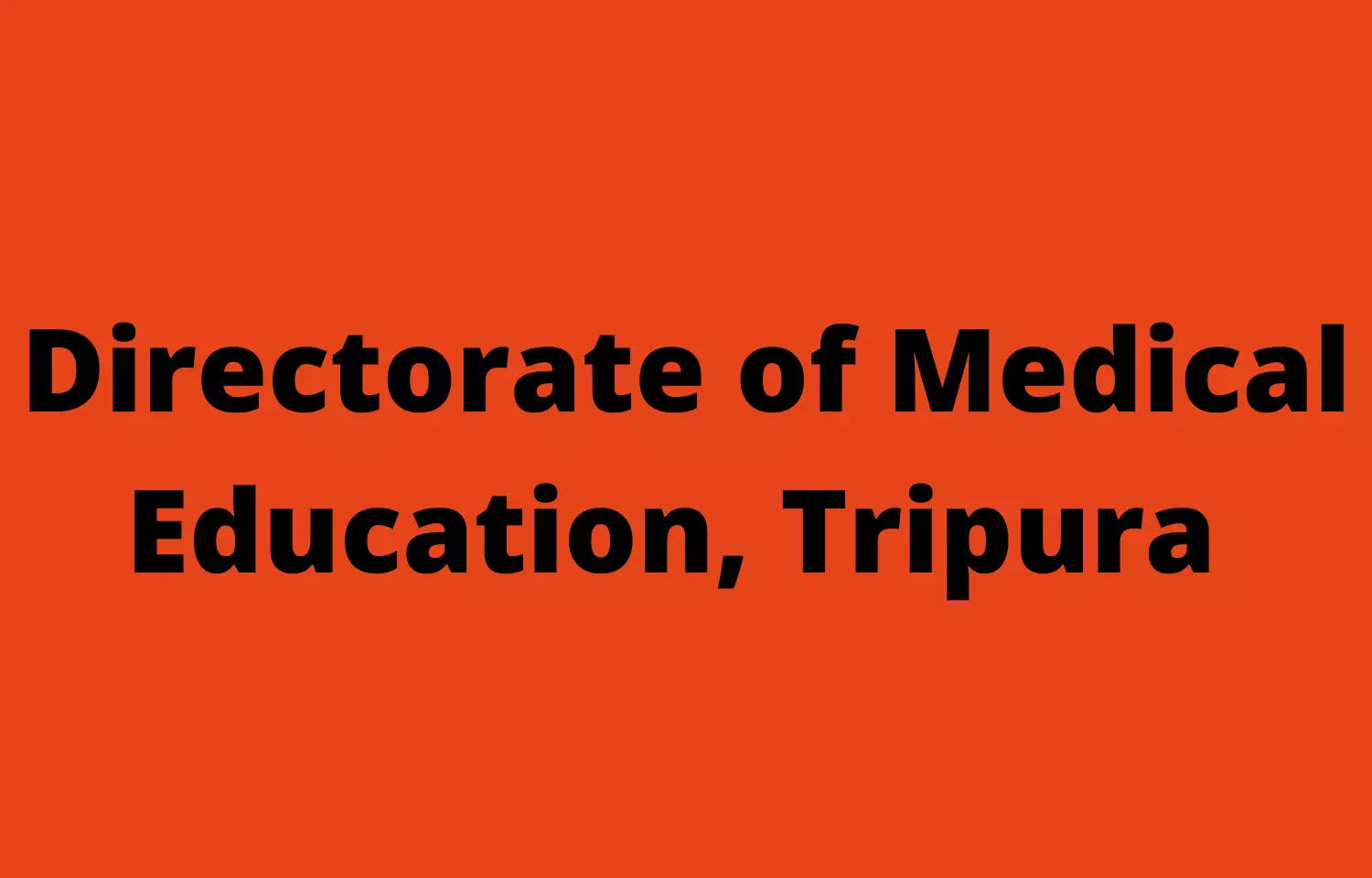 Agartala: Through a recent notice, the Directorate of Medical Education, Tripura (DME Tripura) has released the guidelines for sponsorship of in-service Medical Officer of THS under State's Health & Family Welfare Department for admission in Post Graduate medical courses in the State and outside the State and requirement of execution of Bond by all in-service candidates.
In supersession of Health Department's Memorandum dated 31st January 2001, the following guidelines have been laid down for selection / sponsoring of Medical Officers of THS, Government of Tripura for open / sponsored category and also the requirement of execution of Bond by all in-service candidates for admission to Post Graduate courses at Medical Colleges in the State and outside the State.
According to the guidelines, the Candidate should have to qualify in Common Entrance Test (CET)/ NEET-PG examination amended from time to time for selection.

The rules specify that in-service Medical Officers having 3 (three) years of rural service as per ANNEXURE-I can apply for the course as a sponsored category subject to the condition that the candidate should be confirmed by T.P.S.C. and will be eligible for sponsorship. However study leave shall not be granted to a Medical Officer who has rendered less than 5 (five) years' service under the Government as per T.S.C.S.(Leave) Rules, 1986.
A Medical Officer having Post Graduate Diploma will be eligible for sponsorship only in the postgraduate degree course of the same discipline or its allied disciplines after 3(three) years of obtaining a Post Graduate Diploma. If a Medical Officer, who is sponsored for study in Post Graduate Degree/ Diploma course fails to join the course, he/she would be debarred for sponsorship for the next 3 (three) years, the guidelines state.
It is emphasised that all in-service candidates of Post Graduate/Super Specialty courses shall execute a bond in favor of the State Government stating that he/ she shall serve under the Government of Tripura for at least 5 (five) years immediately after successful completion of the course in case of PG Degree/ Super specialty and 3(three) years in case of PG Diploma.
In case, such a candidate fails to serve under the Government of Tripura as per bond he/ she will have to pay Rs. 35. Lakhs (Rupees Thirty-five lakhs) for Pre & Para Clinical subject (Anatomy, Physiology, Biochemistry, Pharmacology, Pathology, Microbiology, Forensic Medicine & Community Medicine, etc.), Rs.50.00 lakhs (Rupees Fifty lakhs) for all clinical subjects (Medicine, Surgery, Orthopedics, ENT, Obst. & Gynaecology. , Anesthesiology, Pediatrics, Ophthalmology, Psychiatry, TB & Chest, Radio-diagnosis, Radiotherapy & Dermatology etc.) and Rs.70.00 lakhs (Rupees Seventy lakhs) for all Super Specialty course with interest accrued thereon, subject to revision by the Government of Tripura from time to time, the DME Tripura notice further read.
All Post Graduate students (domicile or sponsored) should execute a bond stating that he/she will pay an amount of Rs.15.00 lakhs (Rupees Fifteen lakhs) for the PG Diploma course, Rs.25.00 lakhs (Rupees Twenty-five lakhs) for PG Degree course and Rs.35.00 lakhs (Rupees Thirty-five lakhs) for Super Specialty course, if he/she discontinues the course, subject to revision by the Government of Tripura from time to time, it said.
In-service sponsored candidates would be entitled to study leave, as per TSCS(Leave) Rules, 1986 and the remaining period shall be treated as training reserve during the period of PG study.
In-service candidates selected against the open category having 3(three) years of Rural service will be treated as Training reserve during the total period of his / her study.
If Medical Officer is sponsored for Super Specialty Course and do not have Study Leave in his/her credit, the total period of study shall be considered as Training Reserve.
Entrance for Post Graduate medical course recognized by MCI will come under these guidelines for sponsoring a candidate.
In the State quota PG seats the eligibility criteria for the sponsored/ open category shall be as follows:
i) Candidate should be of Tripura Health Services.
ii) The upper age limit shall be 45 (forty-five) years.
iii) Sponsorship shall be sanctioned only in the MCI recognized postgraduate courses as amended from time to time
No, TA/ DA, etc_ will be admissible to the sponsored / open category in-service candidates during the period of the Postgraduate study.
Candidates selected for PG study will have to pay all expenses in connection with their Post Graduate Degree / Diploma studies and Govt. of Tripura will not sear the expenses incurred.
No-Objection Certificate, Sponsorship Certificate, Study Leave, etc. for the in-service candidates of Tripura Health Services shall be dealt with by the office of the Director of Health Services. Course fee for the whole 3(three) years course of PG/Super Specialty will be as per norms of the individual institute, both in the state & outside the state, the guidelines further stated.
To view the official notice click on the following link:
https://medicaldialogues.in/pdf_upload/tripra-medical-education-notice-163695.pdf