PGIMER invites applications for Fellowship, Post Doctoral Fellowship 2021; 27 seats up for grabs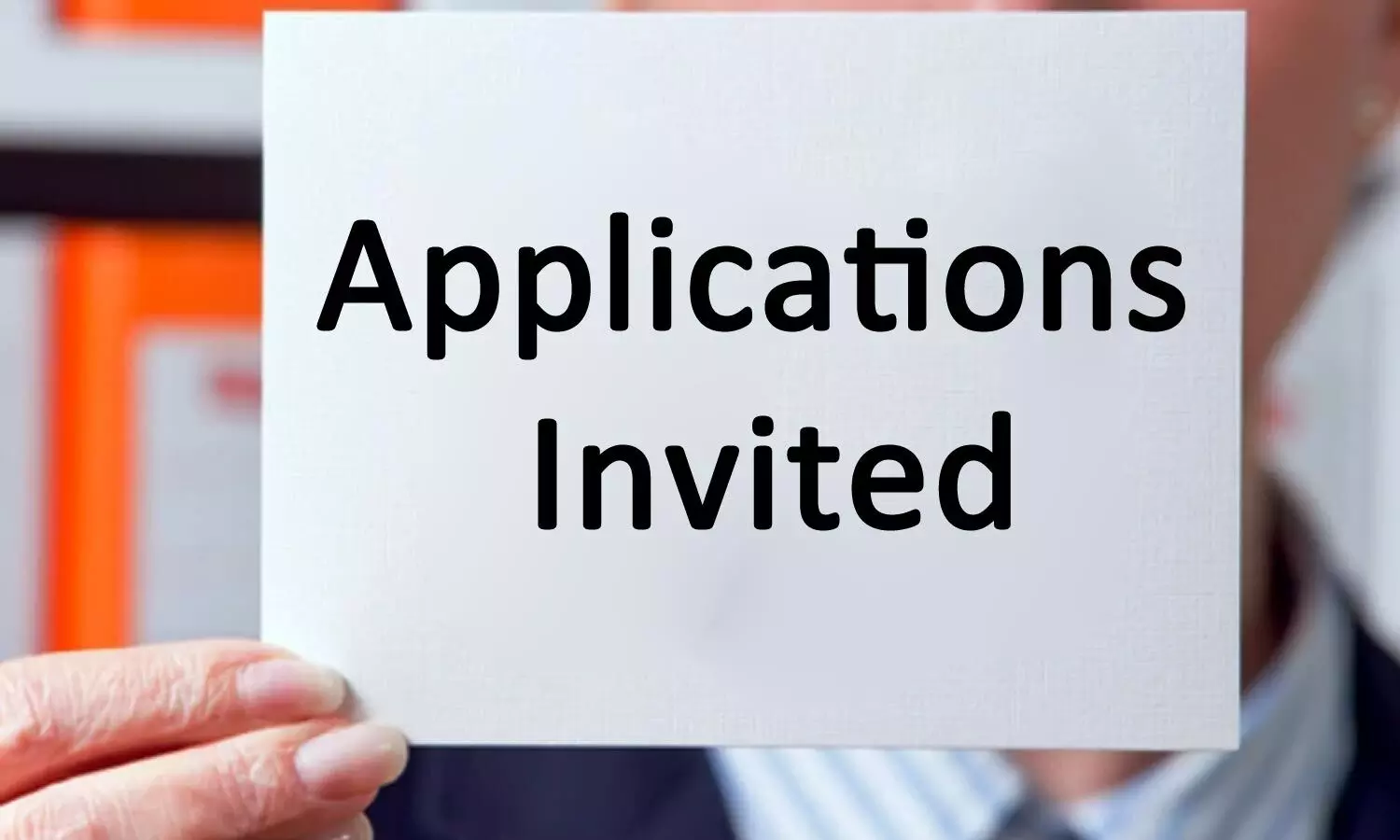 Chandigarh: Through a recent notice, the Post Graduate Institute of Medical Education and Research (PGIMER, Chandigarh) has invited online applications for admission to Post Doctoral Fellowship/Fellowship courses for January 2021 session through online computer based test(CBT) to be held at three different cities i.e. Chandigarh, Delhi, Bengaluru.

A total of 27 seats are available for fellowship, post-doctoral fellowship courses in the institute. Of which for a post-doctoral fellowship in Pediatric Neurosurgery has 1, Pediatric Cardiac Anaesthesia has 2, Laboratory Immunology and Molecular Laboratory Hematology has 1 seat.
Meanwhile, for fellowship course, 23 seats are available. Of which, 2 seats are each in the specialities of Breast Surgery, PET Imaging, Glaucoma, Cytopathology, High-Risk Pregnancy & Perinatology, Pediatric Orthopaedic, Pediatric Radiology, Brachytherapy, Consultation Liasion Psychiatry, GE Pathology, and Apheresis Technology and Applications. While Medical Parasitology, Deptt. of Med. Parasitology has 1 seat only.
All the interested candidates who are vying for admission to Post Doctoral Fellowship/Fellowship, PhD and MSc/MSc(MLT) courses for January 2021 session at the reputed PGIMER this year can view the details of the said notice as mentioned below:
The tentative schedule of related activities is given below:
Commencement of online Registration and filling of application form on PGIMER website

07.10.2020

Closing of online Registration and submission of application form

27.10.2020

Computer based Entrance Examination(CBT)

04.12.2020

Expected date of declaration of result

12.12.2020

Application processing all examination fee (excluding transaction charges, if any).

Fee once deposited will not be refunded at any cost.

Fellowship/Post Doctoral Fellowship

For all categories – Rs. 1500/- PwBD category is Exempted

For Gen/OBC/Sponsored – Rs. 1500/- For SC/ST - Rs. 1200/-

PwBD category is Exempted

Mode of Payment

Through Debit/Credit Card/Net Banking only (Except UPI).
To view the official notice, click on the following link:

Fellowship / Post Doctoral Fellowship Seats to be filled for January to be Filled for January 2021 Session
Sr.

No.

FELLOWSHIPS

No of seats

Gen

Spo

n

FN

1

Breast Surgery, Department of General Surgery.

1

1

-

2

Medical Parasitology, Deptt. of Med. Parasitology

-

1

-

3

PET Imaging, Department of Nuclear Medicine.

1

1

-

4

Glaucoma, Department of Ophthalmology.

2

-

-

5

Cytopathology, Department Cytology & Gynae Pathology.

1

1

-

6

High Risk Pregnancy & Perinatology, Department of Obstt. & Gynae.

1

1

-

7

Pediatric Orthopaedic, Department of Orthopaedics.

1

1

-

8

Pediatric Radiology, Department of Radio diagnosis

1

1

-

9

Brachytherapy, Department of Radiotherapy

1

1

-

10

Consultation Liasion Psychiatry

1

-

1

11

GE Pathology,

1

1

-

12

Apheresis Technology and Applications,

1

1

-

POSTDOCTORAL FELLOWSHIPS

13

Pediatric Neurosurgery, Department of Neurosurgery.

-

1

-

14

Pediatric Cardiac Anaesthesia, department of Anaesthesia

1

1

-

15

Laboratory Immunology and Molecular Laboratory

Hematology, Department of Pediatrics

-

1

-
To view the official notice, click on the following link: