PhD Entrance Test 2019-20: MUHS releases revised tie breaker policy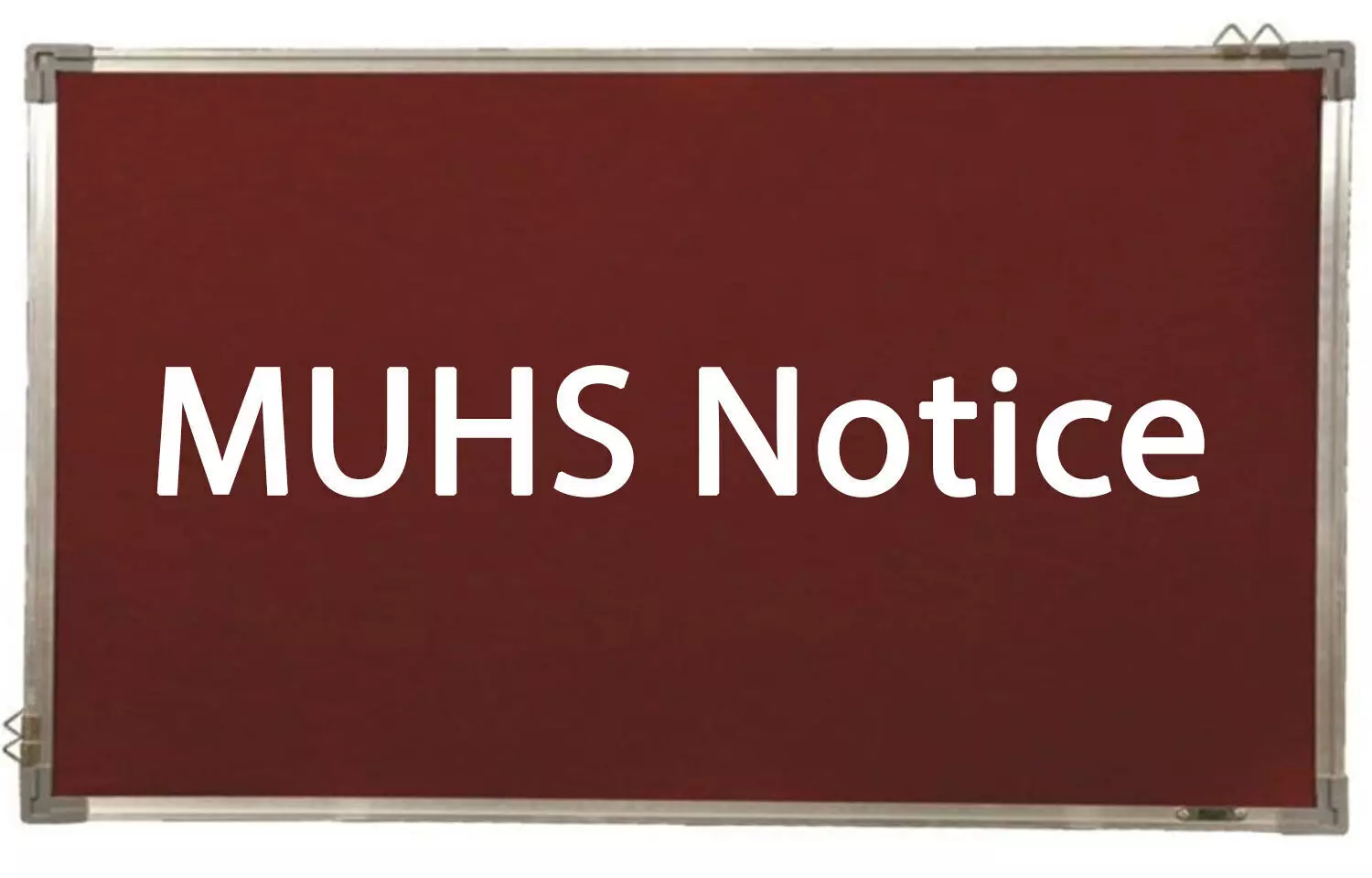 Mumbai: Through a recent notice, the Maharashtra University of Health Sciences (MUHS) has informed about the Revised Tie-Breaker Policy for PhD Entrance test (PET) 2019-20 with respect to the preparation of Merit List.
The University had prescribed criteria for preparation of merit list, wherein the University has also prescribed the criteria for the Tie-Breaking in the case of the candidates who have obtained similar marks. Regarding the Tie-Breaking, it is brought to the notice of the University that, in many of the Universities, on the Post-Graduate degrees, the marks obtained by the Candidates has not been mentioned and therefore there will be difficulty to break the tie in such cases.
Considering this, in addition to clause No. 09, the University is also prescribing additional Criteria for Tie-Breaking as follows: -
1) Preference will be given to the candidates having super specialty, Post Graduate degree in Health Sciences in respective subject, Post Graduate Diploma in Health Sciences in respective subject and M.Sc. in Medical subjects respectively.
2) If the tie still persists then an older candidate will be preferred over the younger candidate. The University will prepare a merit list considering the above explained Tie-Breakers clauses. This is being published for the information of all concerned. Kindly note.
To view the official notice, click on the following link:
https://medicaldialogues.in/pdf_upload/pdf_upload-142196.pdf

For more details, click on the following link:
The Maharashtra University of Health Sciences with jurisdiction over the whole of the State of Maharashtra is established and incorporated on 3rd June 1998 for the purposes of ensuring proper and systematic instruction, teaching, training and research in modern medicine and Indian Systems of Medicine in the State of Maharashtra, and to have balanced growth in the medical sciences so also an uniformity in various courses in medical faculty in the State. Head Office is located at Vani-Dindori Road, Mhasrul, Nashik.