Postponing FMGE is now infructuous: SC dismisses plea, denies to interfere in policy decision to carry forward fees for absent candidates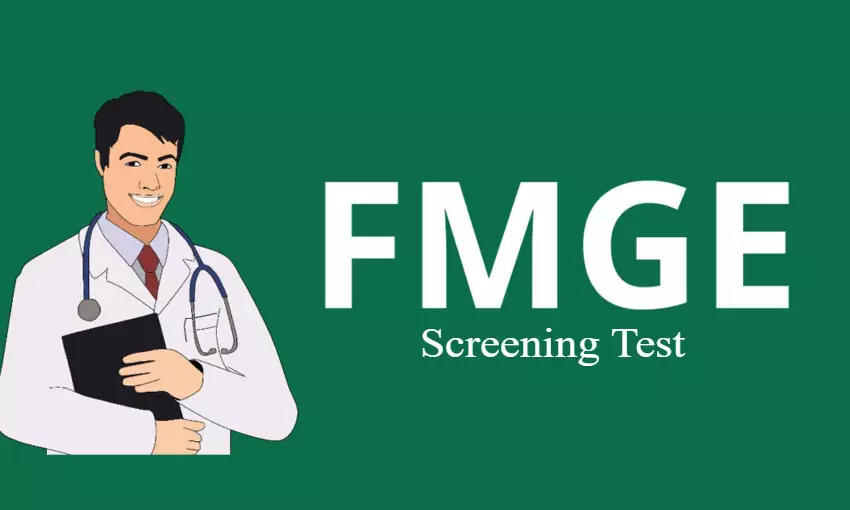 New Delhi: Taking note of the fact that the scheduled date of the Foreign Medical Graduate Examination (FMGE) itself was June 18, the Supreme Court dismissed the plea yesterday seeking postponement of the screening test mandatory for the foreign medicos in order to start their practice.

Further, while considering the prayer of carrying forward the exam fees of students who failed to appear in the examinations due to the ongoing Covid-19 pandemic, the Apex Court vacation bench comprising Justices Indira Banerjee and MR Shah rejected the plea clarifying that it was a policy decision.
Medical Dialogues had earlier reported that a resident of Itanagar filed a plea before the Apex Court seeking postponement of the FMG screening test.

During the previous hearing on June 15, the counsel for the petitioner, Advocate Hegde submitted before the Court that in order to appear for the examination the petitioner would have to travel to Guwahati amidst the Covid-19 situation.
Meanwhile, the counsel for the NMC, advocate Gaurav Sharma had informed the Court that a similar petition was filed before the Delhi High Court seeking postponement of the examination and the High Court bench has dismissed the plea.
After being informed of this development, the Supreme Court vacation bench had directed on the last hearing to place the Delhi High Court's order on record and listed the matter to be next heard on June 18.
In response, the counsel for the petitioner had informed the Court that the exam itself is scheduled to be held on June 18.
"Nothing can be done then, at last moment. We have to read the Order. High Court has dismissed with reasons, place that on record." the Bench had observed.
"I am not part of the association, I am from Northeast, I have a problem and I'm bringing it to the Court's notice. The point is Either I can get some relief today or it will be difficult." Hegde had submitted.
"I don't think we can stop examination in individual cases, that too after the High Court has declined" Justice Banerjee had clarified in response.
Also Read: NMC gets 3 Weeks Time to Reply in Plea Seeking Induction of FMGs in COVID Workforce
As per the latest media report by Live Law, after the Bench declared the plea seeking the postponement of the exam as infructuous as the exam itself was held on the date of hearing, the counsel for the petitioner prayed for carrying forward the fees of students who were not able to appear in the examination due to Covid-19 restrictions.
However, dismissing the appeal, the Supreme Court bench stated that it was a policy decision of the concerned authorities and the court could not pass any directions in this matter.
Also Read: No Stay on FMGE June 2021: Bombay HC asks NMC to submit affidavit on legality of test
Source : with inputs