Private Medical Colleges collect Rs 1.5 crore from MBBS students for issuing NOC: BFUHS moves NMC alleging foul play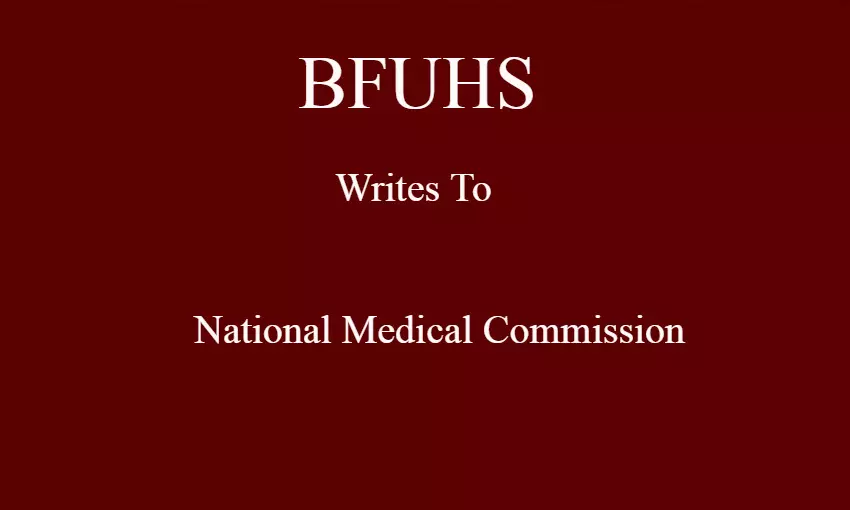 Faridkot: In a letter addressed to the Secretary-General of the National Medical Commission (NMC), the Baba Farid University of Health Sciences (BFUHS) has express concern over the issue of Private medical colleges charging students with heavy fees for issuing a No Objection Certificate (NOC).
The colleges issue the "NOC" allowing the students to complete their one-year-internship from some other college. In fact, some private medical colleges have till now collected Rs 1.5 crore from 40 final year MBBS students for providing them with "NOC".
As per the latest media report by the Tribune India, generally, the medical students are bound to do their internship with their own institutions after completion of their academic years. However, students could shift their college for the internship if they get "NOC" from their parent colleges.

Tribune reports that it has come to the notice of BFUHS, that many private medical colleges are forcing their students to pay heavy fees to shift to other institutions for their internship.
Some colleges are charging their students Rs 3 lakh each for this purpose. Apart from this, the students are paying Rs 60,000 to get "NOC" from colleges where they want to pursue their internship. So, every student is paying Rs 3.6 lakh to colleges for this purpose. On top of everything, the students need to pay Rs 20,000 each to BFUHS itself for the University's approval regarding the process.

Raising the issue with NMC, BFUHS has mentioned that due to this practice, many students admitted with low percentile are joining top institutes as interns. In a letter to the Secretary-General, NMC, the BFUHS said that many students from private institutions, who got admission on a low percentile, want to shift in top institutions of the state to do their internship. For this shifting of students, some private colleges are forcing them to pay high fee in lieu of NOC, alleges the medical university, quoted Tribune.
As the students are opting out of their parent medical colleges, the institutions are getting rid of the responsibilities of paying them with a stipend as well.
Speaking to the Tribune India regarding the issue, Vice-chancellor of BFUHS, Dr. Raj Bahadur said, "There's a fixed quota for transfers to and from the colleges for the purpose of internship, so we are not allowing this shifting or migration of students for internship as it is against rules."
Also Read: BFUHS Update: VC Dr Raj Bahadur gets three-year extension
Source : with inputs