Round 1 MD, MS Counselling: JIPMER notifies on reporting, admission process, Check out Details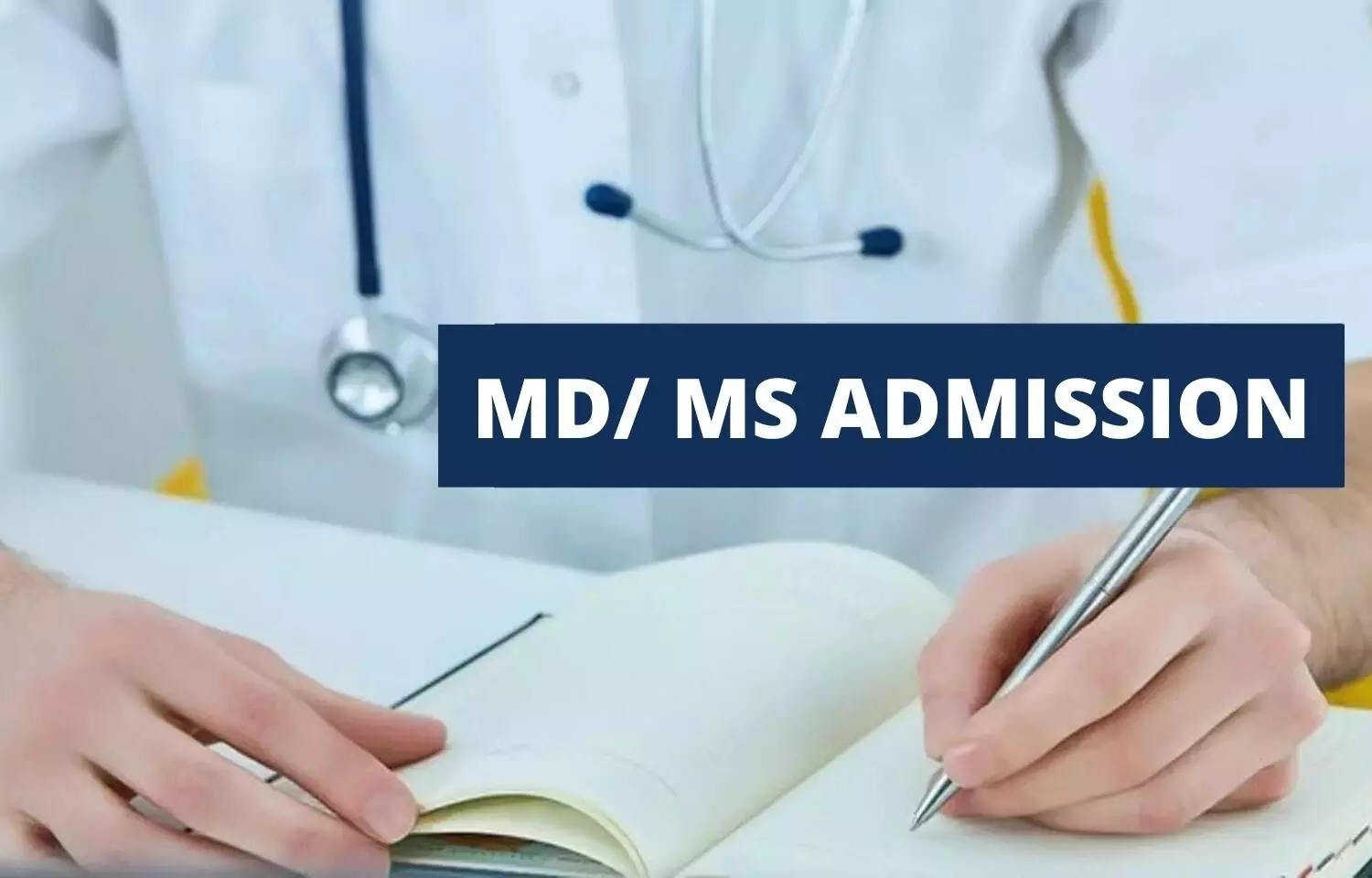 Puducherry: Through a recent notice, the Jawaharlal Institute of Postgraduate Medical Education and Research (JIPMER) has released the details regarding the Admission Procedure and reporting of Round 1 counselling candidates intending to grab an MD or MS seat for the January 2022 Session.
The Reporting Dates and Time for the Admission Process are as follows:
24th, 27thand 28th December 2021 from 9 AM to 5:00 PM. Candidates should report by 10 AM.(NOTE:- There will be NO admission process held on Saturday and Sunday, i.e., 25thand 26thDecember 2021)
Admission Venue: Examination Hall 3, Third floor, JIPMER Academic Centre (JAC).
The institute has stressed that Vaccination certificate is MANDATORY (Candidates should have received boththe vaccine doses against the corona virus or be in the waiting period for the second dose) as per the order of the Director of Health and Family Welfare Services, UT of Puducherry (vide Order No. Misc. /Emergency order/12/2021 dated December 04, 2021). This includes JIPMER Institute candidates.
For candidates who choose Option 1 in the first counselling (accepted the seat): Admission process will span over a minimum of two working days. Tasks to be completed before reaching the admission venue:
1. Fill the e-form by clicking the link
https://www.digialm.com//EForms/configuredHtml/827/68596/application.html (Note: Name should be filled as given in MBBS degree certificate)
2. Complete fee payment procedure through SBI Collect payment portal for JIPMER at https://www.onlinesbi.com/sbicollect/icollecthome.htm?corpID=362853. Choose Academic fee – MCh DM MD MS PDF option in the dropdown menu. Refer to the prospectus for correct split-up of fees (as given in page number 12 of prospectus B for JIPMER). Fee once paid cannot be refunded under any circumstances. Bring hard copy of fee payment receipt on the day of reporting.
Forms to be printed, filled, and brought to the venue:
1. ID card form – all the fields should be filled and in block letters (Annexure 1)
2. Biodata forms (Annexure 2)
3. Joining letter and joining report formats (Annexure 3)
4. Hostel application form (if applicable) (Annexure 4)
5. Photocopy of bank passbook, Aadhaar card, and PAN card (original should be brought during admission for verification)
On the day of reporting:
The following steps should be completed in the given order.
Day 1:
1. Please produce a copy of vaccination certificate and enter the hall.
2. Please provide application sequence number (of e-form given above) to the team and be seated.
3. You will be called at certificate verification desks inside the hall. Please produce admission fee receipt, all required documents in original, 1 set of photocopies of the original certificates,4 passport-size photographs, and biodata forms. List of certificates are mentioned in the prospectus B of JIPMER in pages 9 to 11.
(https://www.aiimsexams.ac.in/pdf/AFinal INICET Prospectus Part B January 2022 session JIPMER P UDUCHERRY_03-11-2021_16.11.2021 12.30.pdf). These documents and photographs will be retained by the admission team. In addition, bank passbook, Aadhaar card, and PAN card in original will be verified and returned to the candidate. The photocopies of the three documents will be retained.
4. After successful certificate verification, you will be given a form for Medical Examination by the team. Medical Board will be available at 2 PM on the first floor (room number 201) of Women and Children Hospital, located adjacent to Academic Centre building. The duly signed Medical Examination report should be submitted to the admission team.
Day 2:
5. Submission of agreement document: A PDF version of the agreement will be sent to you on the registered email ID after submission of biodata form on day 1. You will have to purchase a minimum 10-rupees stamp paper at the District Registrar office on the next working day at Kamaraj Salai, Saram, Puducherry - 605 013, and the contentemailed to you should be printed on the stamp paper. You will require the help of anotary public, some of whom are located near the Registrar office. Content of theagreement as given to you should not be modified under any circumstances. The signed document should be submitted to the team.
6. Biometric capture (fingerprint impression) will be obtained by Mr. Praburaj inside Academic section office. It takes about 2 minutes for biometric recording.
7. The following will be issued to you after completion of the above steps: a. Bonafide certificate (certifying that the original documents are retained by the
institute) b. Admission order*
8. Submit
a. Hostel application form (if needed).
b. ID card form. The form has a field for the residential address (in Puducherry). You may fill the field either after allotment of a hostel room or after renting an
accommodation outside the campus and submit this form.
9. The filled-in joining letter and joining report forms should be submitted to the respective department office on January 1, 2022. The joining report will be returned by the department later, through proper channel.
*Subject to the result of facial verification.
To view the full notice check out the link below: