Seat Locking in DNB Counselling: NBE clarifies on seat preferences, inaction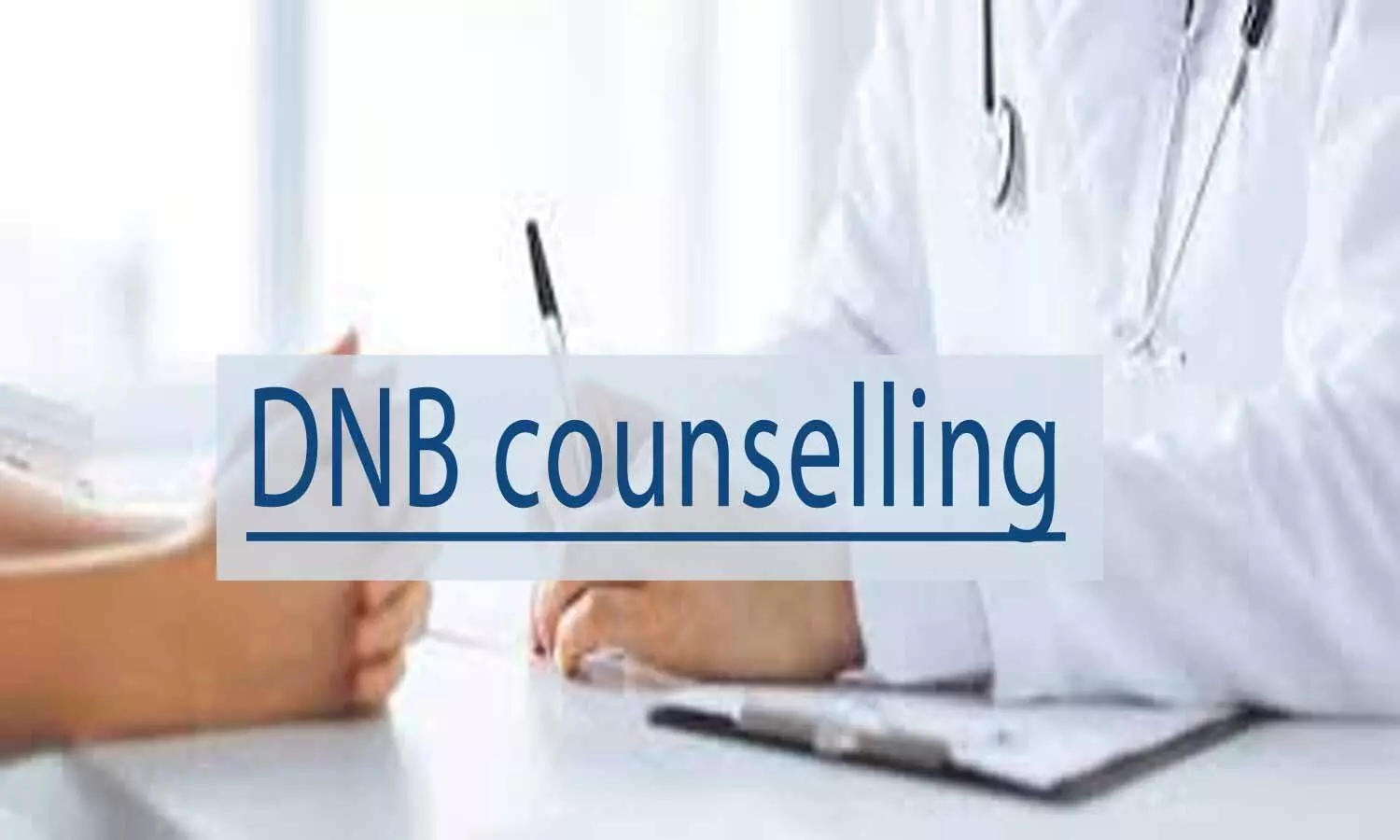 New Delhi: With the 2nd and 3rd round of counselling now ahead, the National Board of Examinations (NBE) has released a clarification on choices of seat preferences and inaction of the allotted seat.
The candidates will have to fill their preferences as well as lock and confirm manually. That means if a candidate does not lock the seat, the system will accept.
The notice stated the following:
 Candidates have the option to add/edit/modify the choice of seats indicated by them in the preceding round of counselling.
 Candidates are advised to fill their preferences of seats carefully and Lock and Confirm it so that the same are considered by the system.
 If there is INACTION i.e. the candidate does not Lock and Confirm the preference of his/her choices, the System will not accept the choices of seats and the candidate will not be allotted any seat.
The NBE further advised candidates who will be allotted a confirmed DNB seat in the 2nd round of counselling that If there is INACTION i.e. the candidate neither chooses YES for locking and Freezing of the seat leading to payment and exit from the counselling process nor chooses NO which leads to release of the seat and opting for proceeding for 3rd round of counselling, the System will read the INACTION as NO with the release of the Allotted seat and the candidate will be moved by the System to the 3rd round of counselling, and the released seat will be allotted afresh in accordance with merit.
The aforementioned shall also apply to all allotments made in the 3rd Round.

The move is expected to bring some relief to the seat blocking issue.
To view the official notice, click here
https://medicaldialogues.in/pdf_upload/pdf_upload-130508.pdf

As per the vacant indicative seat matrix for Round 2 counselling released by the NBE, a total of 3,740 seats are available for candidates who are going to participate in Round 2 DNB counselling session. Out of 3,740, 2,820 are vacant for DNB Post MBBS and 920 are available for DNB Post Diploma candidates.