WBUHS notifies on Submission of MD, MS, MDS Dissertation for 2019-2022 academic year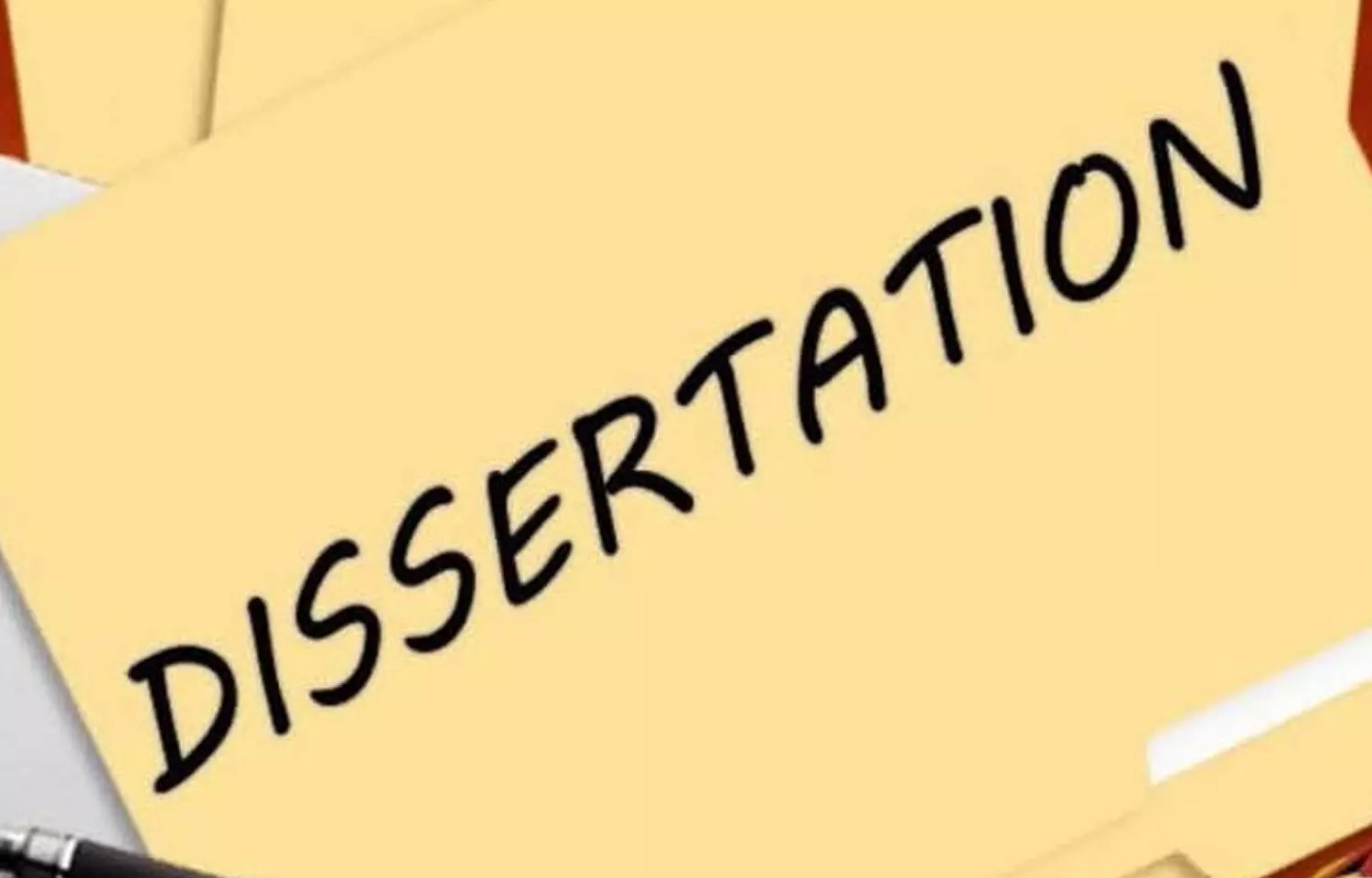 Kolkata: Through recent notifications, the West Bengal University of Medical Sciences (WBUHS) has informed the students and colleges regarding the submission of the MDS, MD, MS dissertation/thesis for the academic year 2019-22.

The University has directed to intimate that the Colleges or Institutes must observe the following guidelines while submitting dissertations from the students admitted during Academic Year 2019 - 2022 for MDS 3 years, MD/MS 3 years and 2020-22 for MD/MS 2 years P.G. degree course.
This is to inform all the intending and eligible candidates due to appear for the PG Degree exit examination in 2022 from the University, that the portal for submission of their dissertation/ thesis would be made live through the link given below from 1st October 2021 to 31st October 2021.
As per the notice, it is informed to the students who have not yet registered with this portal, need to register first, to submit their Dissertation/Thesis through this portal. Click on the Register option to register as a new user on the same login page an OTP verification will be done once you submit your details.
Dissertation/Thesis Submission fee Rs. 2000/- (Two Thousand) and late fee of Rs. 1000/- (One Thousand) will be applicable for delayed submission.
| | | |
| --- | --- | --- |
| Submission of Dissertation *without LATE FEE Rs. 2000/- (Two Thousand) only. | From: 01st October 2021 | To: 15th October 2021 |
| Submission of Dissertation *with LATE FEE Rs. 3000/- (Three Thousand) only. | From: 16th October 2021 | To: 31st October 2021 |
All the concerned read the following guidelines:
i) 1st May is considered as the cut-off date for calculations.
ii) The proposed guidelines as above are as per existing DCI and WBUHS Post Graduate regulations.

iii) Submission of Thesis / Dissertation MUST BE at least 06 (six) months before (Theory/Practical) Examination.
iv) Thesis / Dissertation submission fees (with or without late fee as prescribed by the University) have to be paid through an online portal.
v) In case of any issue regarding the online thesis/dissertation submission process, send a mail to the following address :
(A) prog.officer@wbuhs.ac.in (B) asstregistrar@wbuhs.ac.in
All the Principals/Directors /Head of the Institutions are requested to circulate this to all departments conducting MDS courses and direct all PG students of their respective Institutions accordingly.
To view the official notice for MDS click on the following link:
https://medicaldialogues.in/pdf_upload/circular-for-mds-thesis-submission2019-2022-161075.pdf
To view the official notice for MD/MS click on the following link:
https://medicaldialogues.in/pdf_upload/circular-for-md-ms-thesis-submission-2019-2022-161080.pdf