Chennai: Man booked under section 380 for allegedly stealing laptops from Medical colleges hostel as 'revenge'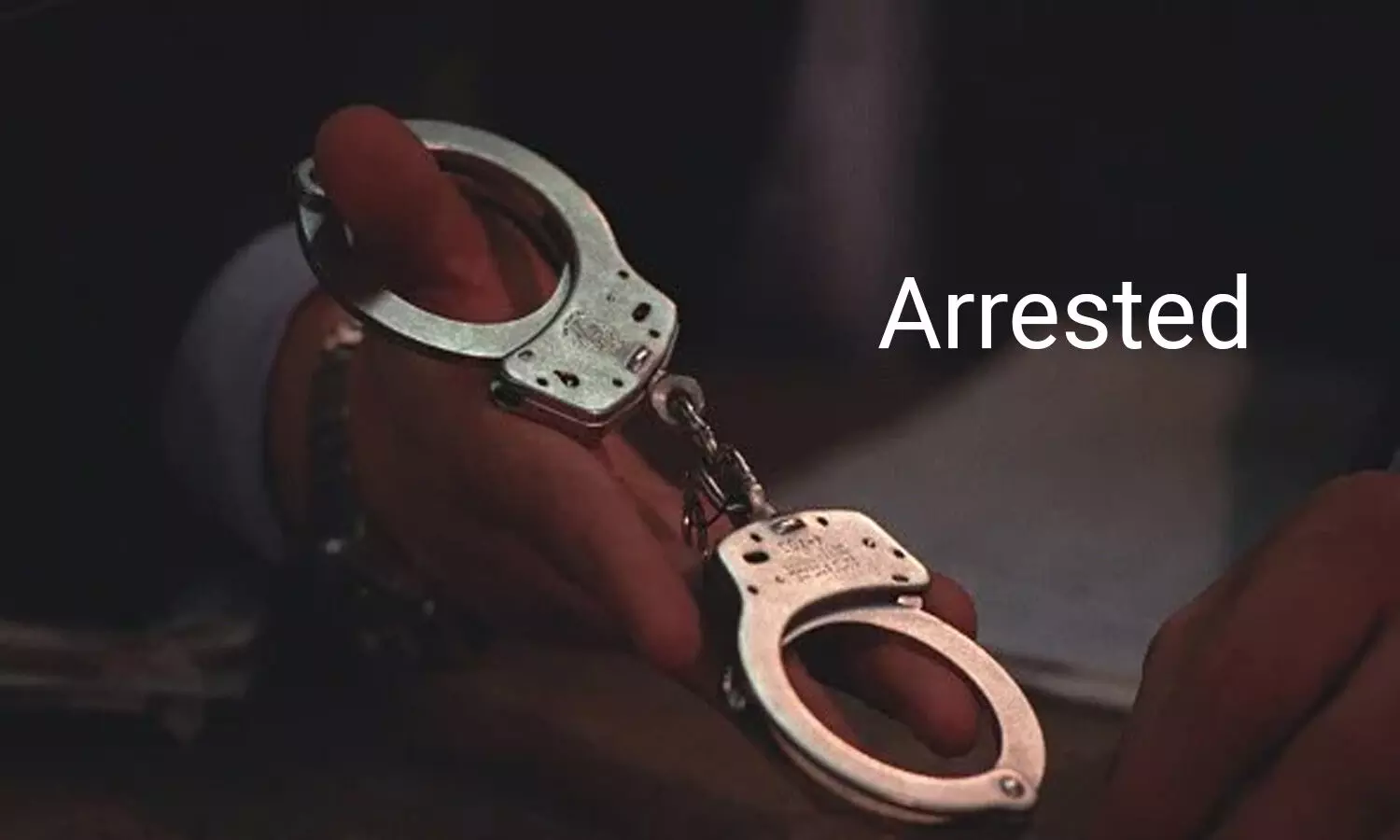 Chennai: A 25-year-old man has been arrested by the Chennai city police for allegedly stealing laptops from medical college hostels as an act of 'revenge' on his previous partner who had ended the relationship with him.
The police found him at Pulivalam in Thiruvarur district and seized 31 laptops worth ₹1 crore. He is said to have stolen more than 100 laptops from colleges across India since 2018.
Also Read:Nagpur Teacher duped of Rs 21 lakh in promise of MBBS admission for Daughter

The H1 Washermanpet police said that they had received a complaint on April 8 from a medical student of the second year at the Stanley Medical College Hospital who stated that his laptop had been stolen from his hostel room, reports the Indian Express.

Following that, the officials registered a case, checked CCTV visuals around the hostel, and collected other evidence. They analyzed the visuals in which they found the accused to be boarding an autorickshaw from the hostel while carrying a bag. The police officials tracked down the rickshaw and arrested the accused from Semmencherry on Saturday.
The police said that the accused had stolen around 31 high-end laptops and had been making a living by selling them at black markets. He used fake identity cards to indulge in similar fraudulent acts in other medical college hospitals in other parts of the country, including Kerala, Delhi, and Gujarat. He is reported to have stolen from medical colleges in Jam Nagar in Gujarat, Kannur in Kerala, Delhi, Bengaluru in Karnataka, Hyderabad in Telangana, Kakinada and Visakhapatnam in Andhra, Kolkata in West Bengal, Bhuvaneshwar in Odissa, Jaipur in Rajasthan.
S Yamuna, inspector, Washermanpet police station said that the accused was booked under section 380 (theft) of the IPC, following which he was remanded and sent for 15-day judicial custody. The inspector told the Indian Express, "He (Tamil Selvan) says that he started stealing laptops from medical college hostels after his girlfriend broke up with him but we believe that it cannot be the only reason. He had pending cases against him, he had this habit of stealing from a very young age. Having lost both parents, he was misguided from a young age,"
Detailing his act, the inspector said that Tamilselvan would visit medical colleges wearing a white coat and a fake ID card to avoid suspicion. He told DT Next, "He would walk into the hostels and steal students' laptops from rooms which are left open. He sells the laptops to random persons or online after reinstalling the OS to make a quick buck." The police are suspecting another man helping the accused, and are planning to take him into custody for interrogation.
Two laptops went missing from the Government Stanley Hospital in February, whereas two more laptops of second-year MBBS students went missing from the hostel on Friday.
Also Read:Maharashtra: Doctor's Wife Arrested for Practicing Medicine
Source : with inputs