Coming Soon: Mobile app for Home-based detection of Coronavirus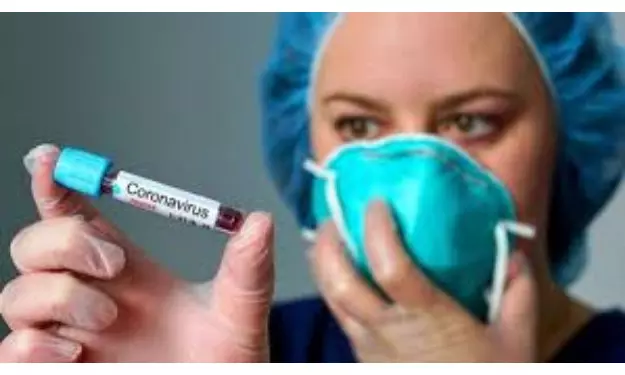 Researchers at Augusta University are creating an app for identification of nCoV which may also help public health providers for quicker targeting and treatment options.
US: The novel Coronavirus described first in China, December 2019 has become an emerging problem all over the globe with around 90000 confirmed cases as of this week's report. With the spread of the virus at an exponential rate, it is important that there are means for early detection of the disease in order to reduce the spread and mortality caused by this virus
Investigators from Medical College of Georgia, Augusta University, have reported in the journal Infection Control & Hospital Epidemiology, that they will soon be coming up with a Coronavirus app which might enable an individual to get an at-home risk assessment based on how they feel and where they've been in about a minute and direct them to the nearest testing facility centre.
"We wanted to help identify people who are at high risk for coronavirus, help expedite their access to screening and to medical care and reduce spread of this infectious disease," says Dr Arni S.R. Srinivasa Rao, director of the Laboratory for Theory and Mathematical Modeling in the MCG Division of Infectious Diseases at Augusta University and the study's corresponding author.
As per the researchers, the upcoming mobile app will ask individuals where they live; other demographics like gender, age and race; and about recent contact with an individual known to have coronavirus or who has travelled to areas, like Italy and China, with a relatively high incidence of the viral infection in the last 14 days. It will also ask about common symptoms of infection and their duration including fever, cough, shortness of breath, fatigue, sputum production, headache, diarrhoea, and pneumonia. It will also enable the collection of similar information for those who live with the individual but who cannot fill out their own survey.

Artificial intelligence will then use an algorithm Rao that had developed to rapidly assess the individual's information to stratify them into no-risk, minimal-risk, moderate-risk, and high-risk of being infected with the virus can be done. So the identification of the high-risk cases can then be quarantined earlier, thus decreasing the chance of spread.
People will not have to wait for hospitals to screen them directly," says Rao. "We want to simplify people's lives and calm their concerns by getting information directly to them."

Rao and co-author Dr Jose Vazquez, chief of the MCG Division of Infectious Diseases, are working with developers to finalize the app which should be available within a few weeks and will be free because it addresses a public health concern.
The collective information of many individuals will aid rapid and accurate identification of geographic regions, including cities, counties, towns, and villages, where the virus is circulating, and the relative risk in that region so health care facilities and providers can better prepare resources that may be needed, Rao says. It also will help investigators learn more about how the virus is spreading.
Once the app is ready, it will live on the augusta.edu domain and likely in app stores on the iOS and Android platforms report says.
For further reading click on the following link,
Source : Augusta University