AHPI Karnataka names Dr Sushil Jathanna as its New President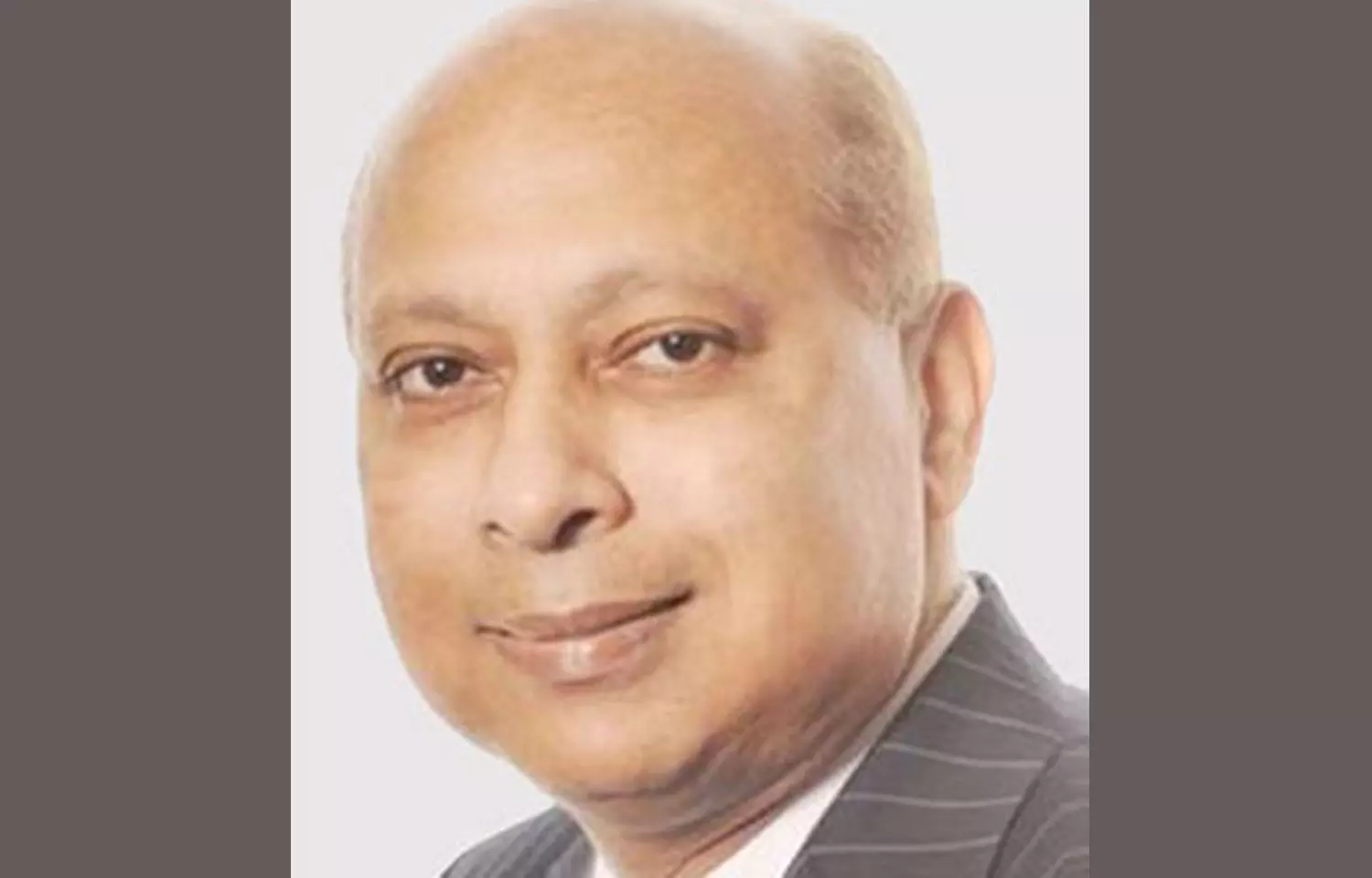 Mangaluru: The Karnataka Chapter of the Association of Healthcare Providers of India (AHPI), a non-profit organization representing several stakeholders of the healthcare fraternity, has welcomed its new President Dr. Sushil Jathanna on Monday.
Dr. Jathanna, who is the Director of Lombard Memorial Hospital, Udupi, has the rare distinction of being a physician having postgraduate qualifications in three disciplines - General Medicine, Public Health Medicine, Health Policy, and Management.
After pursuing his MBBS degree from Kasturba Medical College, Mangalore, he earned his post-graduation degree in General Medicine (MRCP), Public Health Medicine (MFPHM, FFPHM), and Management (DMS).
He currently serves on the Council and Executive Committee of Christian Medical College (CMC), Vellore, and is a member of the Rotary Club of Mangalore. He was previously the Vice Chairman of Indian Red Cross Society, Dakshina Kannada Chapter, and also the Chairman of its Blood Bank Committee. He has previously served as Secretary of Karnataka Inter Diocesan Medical Board and was the Convener of the Medical Board of CSI Synod. He has won several awards for his commitment to social service, adds UNI.
Also Read: Give extra marks in NEET PG to Doctors Serving Covid-19 duties: AHPI to PM

Dr. Sushil Jathanna has extensive experience in management in the UK and had served as CEO of NHS Cambridge (UK). Prior to that, he has served as Director of the healthcare division of Care UK plc. He is taking over as President of the Karnataka Chapter during a very turbulent time for doctors and healthcare providers.
Speaking to Medical Dialogues about his new position, Dr. Jathanna said, "The main purpose is to grow the organization at the grassroots levels across Karnataka. We need to build a membership that is from grassroots upwards on a priority basis. Second, we need to ensure that we solve the day-to-day problems of the member hospitals and also need to represent them.
"There are a large number of regulatory burdens, government legislations, etc. and a lot of the hospitals cannot afford them. We need to make sure that at one point that we have played a big role in patient's safety because that has been compromised. At the same time, we need to look at the additional burdens that are being faced by the hospitals. We need to ensure that it is being implemented in a phased manner as we cannot do it all at once. We also need to become the link between the hospitals and the government and all other regulatory bodies," he added.
While asked about his immediate plan of action, Dr. Jathanna said, "Planning for the third wave of the covid is a big priority for us. We all have to be ready to prevent the third wave if it happens. It has been anticipated that the third wave may happen anytime between September to November. Unlike the second wave, we need to be prepared this time. Last time, there was a scarcity of essential medicines including Remdesivir, and medical supplies like Oxygen and ICU beds. we need to ensure it doesn't get repeated. Secondly, we need to ensure that people, as many as possible, are vaccinated against Covid-19. Thirdly, we need to improve the quality of care in all our hospitals."
The Association of Healthcare Providers of India is a "not for profit" organization registered under Societies Registration Act 1860. It represents the vast majority of healthcare providers in India. Its focus is on educating its members and also undertaking advocacy with the government, regulatory bodies, and other stakeholders on issues pertaining to healthcare services. It has 19 chapters across India and is one of the largest national organizations representing healthcare providers.

Dr. Alex Thomas, National President of AHPI has congratulated Dr. Sushil Jathanna on taking over as President of the Karnataka Chapter of AHPI. "Dr. Sushil Jathanna has vast experience in both clinical, public health, and management and has served in very senior roles both in India and in the UK," he said in a press release on Monday.
Also Read: Dr Alexander Thomas takes charge as National President of AHPI
Source : with agency inputs