Dr Alexander Thomas takes charge as National President of AHPI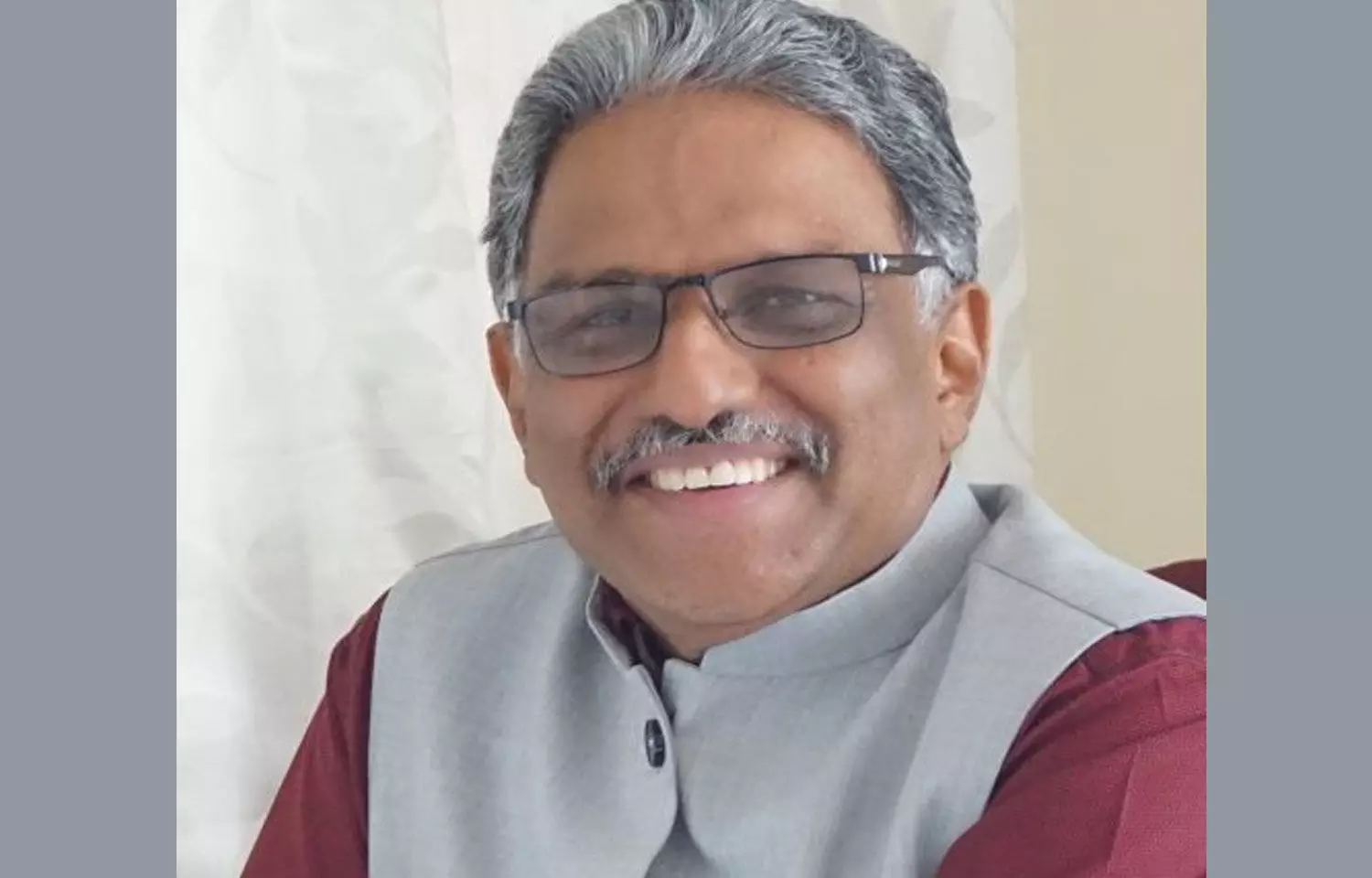 New Delhi: Eminent Dr Alexander Thomas has been re-elected as the National President of Association of Healthcare Providers India (AHPI) for the years 2021-22.

On December 18, 2020, AHPI conducted the General Body meeting, wherein three office bearers were unanimously elected. Among them, Dr Thomas was once again appointed as the National President while Dr Bhabatosh Biswas was named as the National Treasurer. Dr Girdhar Gyani will continue as Director-General of the organisation.
With over 9 years of experience at AHPI, Dr. Thomas has served the healthcare sector for over 30 years and holds positions in several national associations that address issues within the healthcare sector.
He pursued his Bachelor of Medicine, Bachelor of Surgery (MBBS) from J J M Medical College, Davengere. Thereafter he completed his M. S Orthopaedics from the prestigious Christian Medical College, Vellore. He continued from Birla Institute of Technology and Science, Pilani to pursue a Master of Philosophy (M.Phil.)Hospital and Health Systems Management.
He is a Diploma in Orthopaedics from CMC Vellore, and also holds a Post Graduate Diploma in Medical Law and Ethics from National Law School of India University
Also Read: Eminent Sexpert Dr Mahinder Watsa Dies At 96
Founder-Member and President of the Association of National Board Accredited Institutions (ANBAI), Founder-President (2012-2017) and Patron of the Consortium of Accredited Healthcare Organizations (CAHO), he has played a significant part in incorporating healthcare communication among the NABH Accreditation Standards for Hospitals (4th Edition), introducing communication skills within the MBBS and PG curricula for medical students across India, rolling back the service tax for the health sector and making assaults on doctors a non-bailable offense.
Due to his efforts, the Insurance Regulatory and Development Authority (IRDA) of India made entry-level accreditation mandatory for the empanelment of hospitals, which will result in mandatory empanelment (currently numbering 33,000 hospitals).
Dr. Thomas has also led the expert group on medical education for the National Education Policy (2019) headed by Dr Kasturirangan. He initiated the creation of a national Think Tank on Health at the National Law School of India University (NLSIU).
Further, at the State level, Dr. Thomas played an important role in developing the State Public Health Policy as the Member-Secretary of its Task Force. He has led committees for NABH accreditation of government hospitals in Karnataka, the implementation of NBE accreditation for DNB courses in district hospitals of Karnataka, and working towards a tobacco-free Karnataka.
Dr Thomas has also co-edited the Handbook of Healthcare Quality (2016). Other important publications led by Dr. Thomas are the Guidebook for Pre-Accreditation Entry-Level Standards for Small Healthcare Organizations (2015) supported by the World Bank and NABH; Dr. Thomas was awarded the Emeritus Teacher Award by NBE for his distinguished achievements and contributions to the field of Medical Education (2014).