AIIMS Bhopal appoints 87 new specialist faculties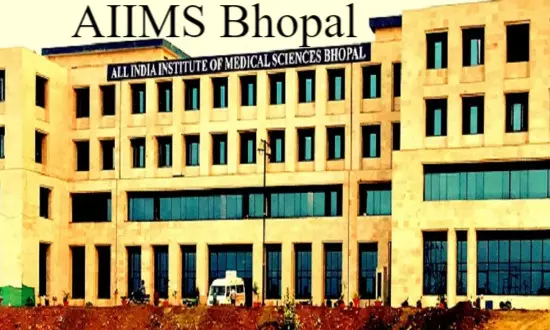 Bhopal: In a major boost to its services, AIIMS Bhopal has announced the appointment of 87 new faculty in the premier institute. AIIMS Bhopal now has 240 of total sanctioned posts of 305 filled. The move will further expedite the process of turning AIIMS Bhopal into a premier super speciality centre in the region.

AIIMS Bhopal was facing a shortage of faculty since its commencement in the year 2012. OPD services were hit and there were long waiting lists for surgeries owing to the dearth of specialists.
Out of 305 sanctioned faculty positions, only 150 posts were filled to date. With the new recruitments, the institute is expected to see a major scaling up of services, especially in super-speciality departments as the institute is looking to commence new super speciality services like gastrointestinal surgery, medical oncology, and others.
Speaking with the Times of India, AIIMS Bhopal director, Dr Sarman Singh said "The selection of new faculties members would further improve patient care at the hospital. AIIMS Bhopal is fast-moving to become a super speciality hospital".

" Medical education along with research and development would also be enhanced," Dr Sarman Singh told TOI.
Offline and online interviews were held for the 157 posts advertised. 813 applicants were found eligible for interview. Of the 536 candidates who appeared for interviews, 87 have been selected, according to institute officials. In the interviews, more than 100 candidates from outside India applied for various positions.

There are 37 departments of the premier institute. General the surgery department has got six new faculty including two professors. Trauma and emergency would have an additional 8 professors. The surgical gastroenterology department will get a major boost with five new specialists including two additional professors and two associate professors.
Selection for 8 new faculty in the department of anaesthesiology has also been announced.
After the new appointments, all Operation theatres are expected to start operations which were earlier hit by the shortage of staff.
Source : WITH INPUTS