Depressed final year MBBS student allegedly hangs self in hostel room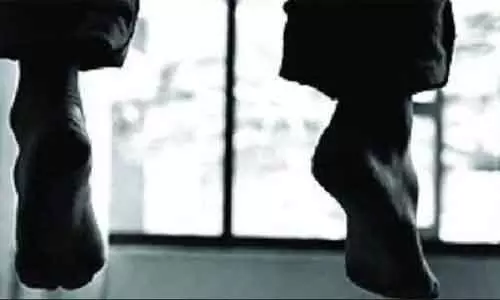 Ludhiana: In an unfortunate incident, a final year MBBS student attached to Satguru Partap Singh Hospital allegedly committed suicide by hanging himself inside his hostel room under mysterious circumstances.

As per ASI Kapil Kumar, in charge, Sherpur police, no suicide note was recovered from the room. However, on interrogating his classmates and other hostel inmates, it was learnt that the medico had been under stress for the past few days. He reportedly seemed to be depressed.
Also Read: MBBS Student Death In AGMC: Father Claims Murder, Demands High-Level Investigation
As per various media reports, the 32-year-old medico belonged to the state of Maharashtra and was living alone in the hostel room. On Friday night, the medico had gone to the hostel mess and had ordered dinner for himself. Following this, a mess staffer brought the dinner to his room and found the door to his room to be locked from inside.
Despite repeated knocks, the medico did not open the door neither was there any response from inside. Even the securities were called to check on the medico, however, in vain. Subsequently, the cops were called by the authorities.
Also Read: Patratu Dam Murder Case: Police says depressed medico committed suicide, parents disagree, demand CBI probe
Times of India reports that on arrival, the police broke open the door and found the medico hanging from the ceiling fan with a dupatta in the Ludhiana Hospital.
The deceased is survived by his wife, whom he married only one-and-a-half-years ago. Meanwhile, the medico's family has been informed about the incident and the case will be further investigated after recording their statements.
Medical Dialogues team had earlier reported a similar tragic incident, wherein, another fifth-year MBBS student from West Bengal, India had allegedly committed suicide by hanging himself inside the hostel room of the Barind Medical College at Rajshahi in Bangladesh the past month.
Source : with inputs