MBBS Student Death In AGMC: Father Claims Murder, demands high-level investigation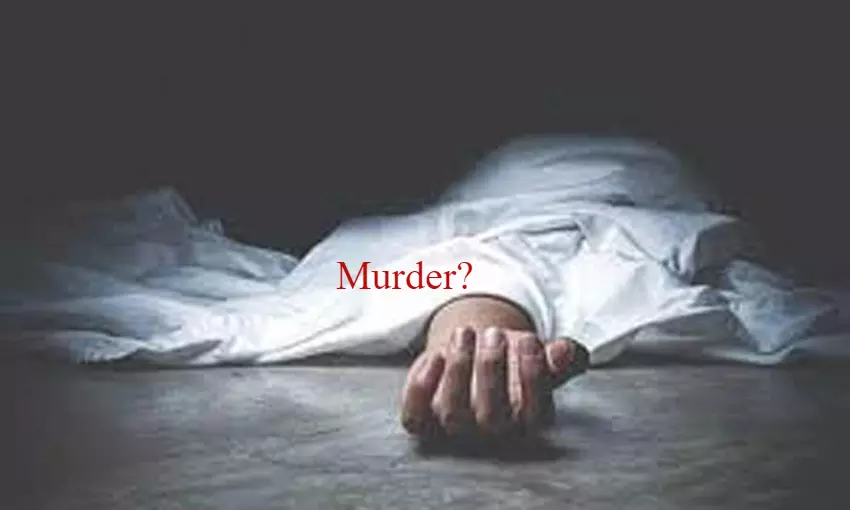 "I was told over the phone that the medico had met with an accident but when I reached here, we heard a different story," the MBBS student's father told media.
Agartala: With the recovery of the hanging body of a 9th-semester MBBS student in Agartala Govt Medical College on Monday evening at his hostel room, the father of the deceased claimed that his son was murdered and demanded immediate action against the perpetrators.

However, police have started an investigation into the case believing it's a suicide, and recorded the statement of a few of the classmates and hostel staff.
Medical Dialogues team had earlier reported that the fourth-year MBBS student of Agartala Government Medical College (AGMC) had allegedly committed suicide by hanging himself inside his room at the boy's hostel on Monday evening.
According to the report, the medico was involved in share trading and he became depressed after a sudden downfall of the stock market recently following the detection of a new strain of coronavirus.
As per a recent UNI report, the police came to know during the investigation that bypassing their parent's eyes the MBBS student invested a large amount of money in share market and now it crashed down, which put him into serious trouble. From Facebook police got to know that he was a professional Forex trader, Search Engine Optimization (SEO) marketer and he had expertise on Binary Options.
After visiting the deceased family, MLA of the area and Deputy Leader of the opposition Badal Chowdhury also claimed that the incident had happened in a mysterious circumstance and demanded a high-level investigation into the death.
The father of the deceased alleged that there were no signs of hanging as the hospital authorities were trying to establish.
"Had he hanged himself as to how could be found lying on a bed when we reached here. And, if he had hanged himself, there were no rights for anyone to bring the deceased down.
Only the police in the presence of the family have the right to recover the body. Moreover,
I was told over the phone that the medico had met with an accident but when I reached here, we heard a different story," the deceased's father told media.
Meanwhile, the college authority has also admitted that the medical student's peers had found him hanging inside the room and they brought him to the hospital to save his life but failed ultimately even after all-out efforts.
The deceased hailed from Belonia in South Tripura and was a topper in the higher secondary exam of Tripura board in 2016.
Source : with agency inputs