Fourth-year MBBS student allegedly commits suicide in AGMC hostel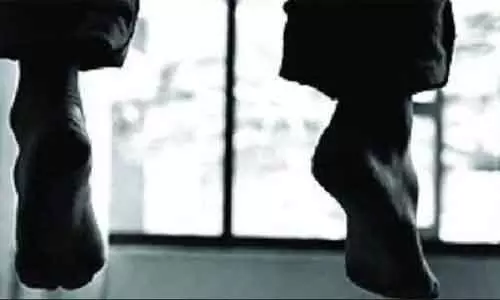 Agartala: A fourth-year MBBS student of Agartala Government Medical College (AGMC) allegedly committed suicide by hanging himself inside his room at the boy's hostel on Monday evening.

The 23-year-old medico was in his 9th-semester and hailed from South Tripura's Belonia. The apparent reason for suicide is yet to be ascertained and there was no suicide note.
As per various media accounts, the MBBS student had topped in the Higher Secondary exam of Tripura board in 2016 from Belonia English Medium School and was a meritorious student. He was a bright and successful medico in his batch.
Also Read: Depression Strikes: Gandhi Medical College PG Medical Student allegedly Commits Suicide
According to the college records, he had attended all his classes but disappeared in the afternoon. Later, his batch-mates broke the door of his room after they failed to get any response despite a number of attempts and found him hanging.

A senior medical officer posted at the GBP hospital in the condition of anonymity told ENewsTime, "according to the college records he had attended all his classes but disappeared in the evening. After a lot of attempts when his batch-mates failed to get any response they broke the door of his hostel room and spotted him hanging".
The medical students entered his room and took him out hoping that they could save his life but all the attempts to revive him failed, the source told the daily.
Police told UNI that the body was sent to a mortuary after AGMC authorities reported the incident in the late afternoon.
His Facebook account revealed that he was a professional Forex Trader and Search Engine Optimization (SEO) marketer as well. He also wrote in FB that he had expertise on Binary Options.
This is the third suicide in AGMC hostel in the last 15 years.
Also Read: Upset over delay in Late Husband's pension disbursement, Punjab doctor allegedly commits suicide
Source : with agency inputs