DMER invites applications from doctors who conducted research work on COVID-19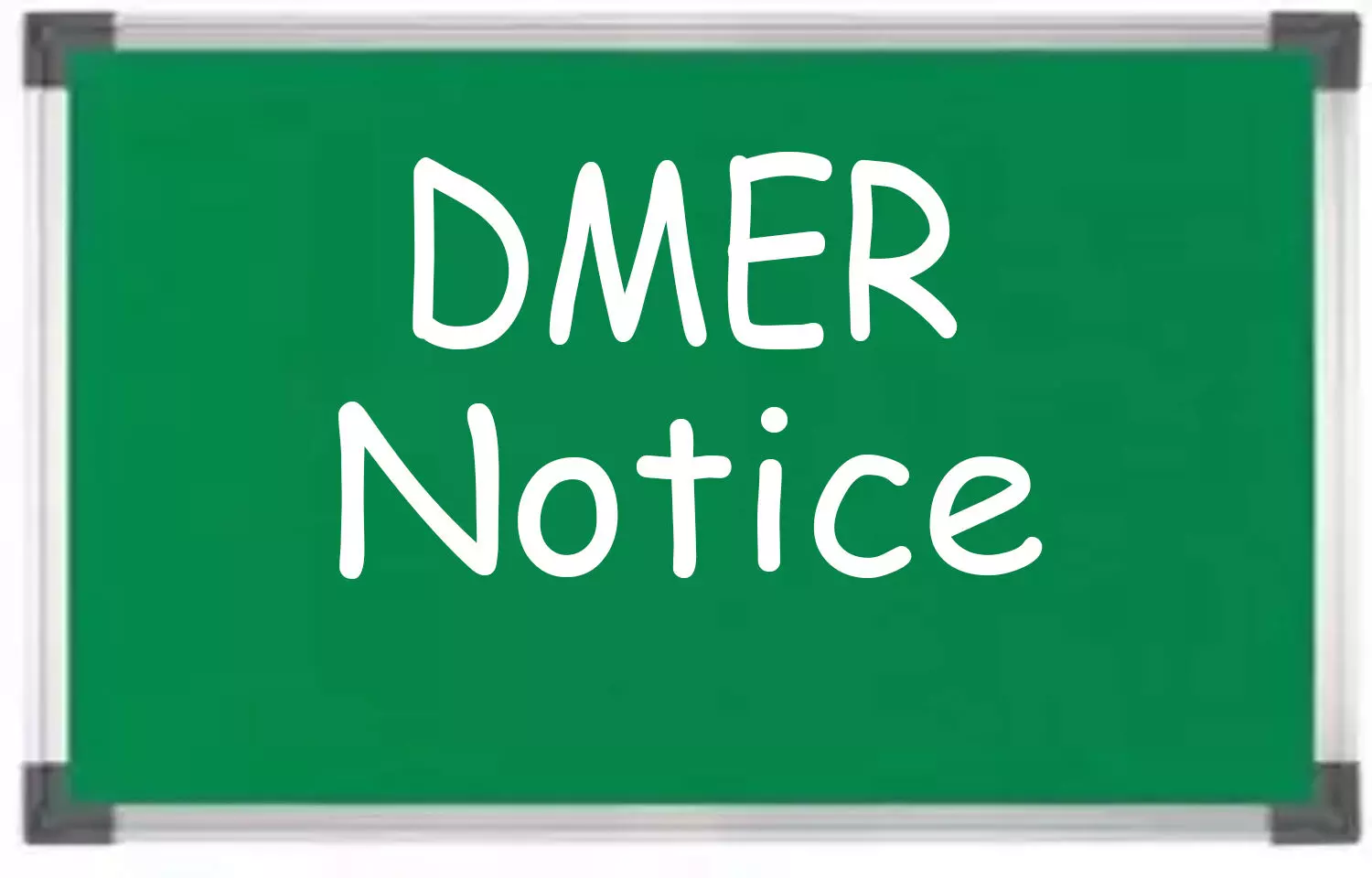 Haryana: Through a recent notice, the Directorate of Medical Education & Research (DMER) has invited applications from the doctors including faculty, senior residents and demonstrators, who are currently working in government or government-aided medical colleges of the state of Haryana, and have conducted the research work in COVID-19.
All the interested doctors are hereby requested to take note of the following categories to apply in.
1. COVID- Clinical Study

2. COVID- Preventive steps and social Impact of the pandemic.
The papers will be evaluated by the committee of experts and the winners shall be given cash prizes @ Rs. 50,000/- for 1st prize; Rs. 25,000/- for 2nd prize. The merit will be considered on the basis of the concise representation of the Research work, clarity of thought process, practical implementable ideas.
The max. word limit is 2000 words and one person can apply only in one category. The paper must accompany with details of particulars such as email-id, mobile number, designation and current place of posting.
Any doctor who have written paper on COVID Pandemic in above two categories may submit their papers to Directorate of Medical Education & Research, Haryana S.C.O No.-7, Sector-16, Panchkula in hard copy through registered post or by email on dmer-hry@nic.in latest by 10.07.2021 up to 5:00 PM.
Any paper received after last date will not be considered.
To view the official notice, click on the following link:
https://medicaldialogues.in/pdf_upload/dmer-application-invited-156449.pdf
Directorate of Medical Education and Research supervises the working of 42 institutions including Medical and Dental Colleges, Teaching Hospitals and Health Units under its purview in order to achieve optimum academic standards.Promotion of research in instituitions is encourages. Despite existing financial constraints, efforts are made to provide maximum facilities required for students' education(Under Graduate, Post Graduate, Super Specialities), hospital services and research.
The Directorate of Medical Education and Research controls and regulates the administration of 11 Government Medical colleges and Hospitals along with Urban & Rural Health centres attached to them. It also regulates 3 Government Dental colleges & Hospitals. The Directorate supervises the Medical Education i.e.Under Graduate , Post Graduate and Super Specialisation. It also co-ordinates the Research activities in Fundamental Research, Applied Research & Operational Research in the Institutions under its control and through Out-reach Services. This enables the Government to improve Health Status of the people in the society.
For more details, log on to the official website of DMER: