Doctors protest over non-payment of salaries, boycott OPD services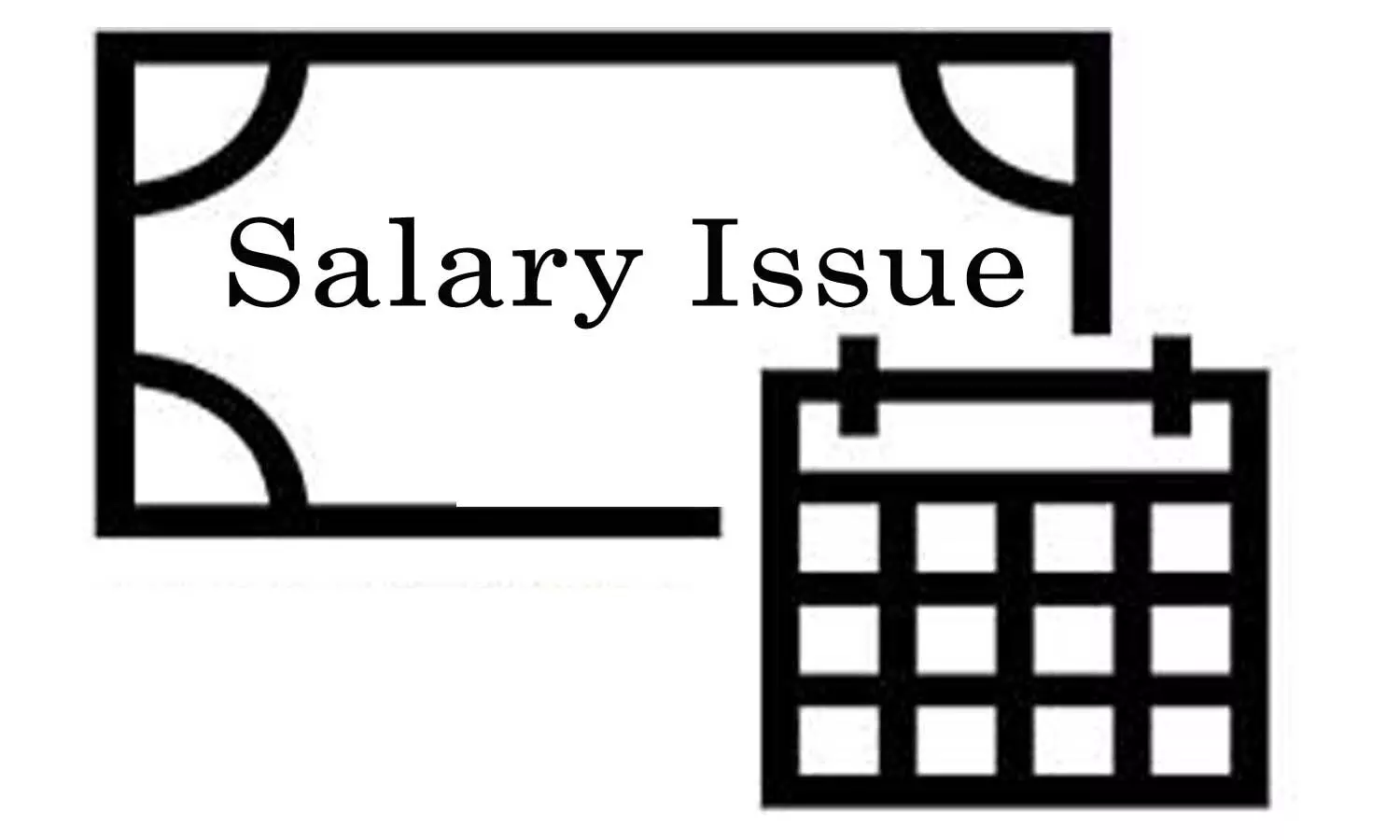 Daltonganj: Demanding to disburse their salaries which has allegedly been pending for five months, doctors working at Medinirai Medical College Hospital (MMCH) in Daltonganj went on strike on Monday.

With as many as 20 doctors on strike, the hospital's emergency services were hit since morning.
The strike was carried out due to the non-payment of the doctor's salaries since June. The junior and senior resident doctors of MMCH has been boycotting the OPD services since October 12.
Also Read: Protest Against Allowance Cut: Kerala Govt Doctors To Initiate Standing Agitation
According to a recent media report in Zee News, prior to launching the agitation, they had submitted a notification to the hospital officials threatening to boycott the emergency services if their demands were not met. However, no action was taken by the hospital administration and the government officials after repeated demands, reports Dainik Bhaskar. Around 2 senior residents and 15 junior residents haven't received their salaries.
An earlier media report in Times of India had stated that salary payments were stopped in the hospital since the transfer of former medical superintendent Dr. K N Singh to Jamshedpur's Mahatma Gandhi Memorial Medical College and Hospital. A letter was also written to the Deputy Commissioner requesting the payment of pending salaries on October 18.

Speaking to the TOI about the issues, a senior resident had said, "We have not been paid our monthly honorarium for four months. We received our salaries last in May. We do not know whether we will get our salaries for October or not."
The strike also affected the emergency services in the hospital since the morning, reports Times of India.
Commenting on the same, a senior medical officer at MMCH Dr. Sanjay Kumar told the daily, "The resident doctors have locked the emergency room and we are forced to sit outside. The patients and their attendants are getting quite restive over the shut-down of emergency services."
However, he also added that high-risk patients were managed by the medical officers. Police officers from the Town police station also arrived at the venue later at the protesting site to manage the issues.
Medical superintendent Dr R D Nagesh said, "I am only a part-time superintendent and the government has not provided me the power of drawing and disbursing salaries. Hence, despite the availability of funds, I cannot release the doctors' and other staff members' remuneration."
The superintendent also added that he had written more than half a dozen letters to the health department of the state, asking them to give him the authority to draw and disburse salaries, which however remained unfulfilled.
Also Read: Bihar MBBS Interns go on strike demanding stipend hike at par with IGIMS
Source : with inputs