Dr BN Gangadhar appointed as President NMC Medical Assessment and Rating Board: Gazette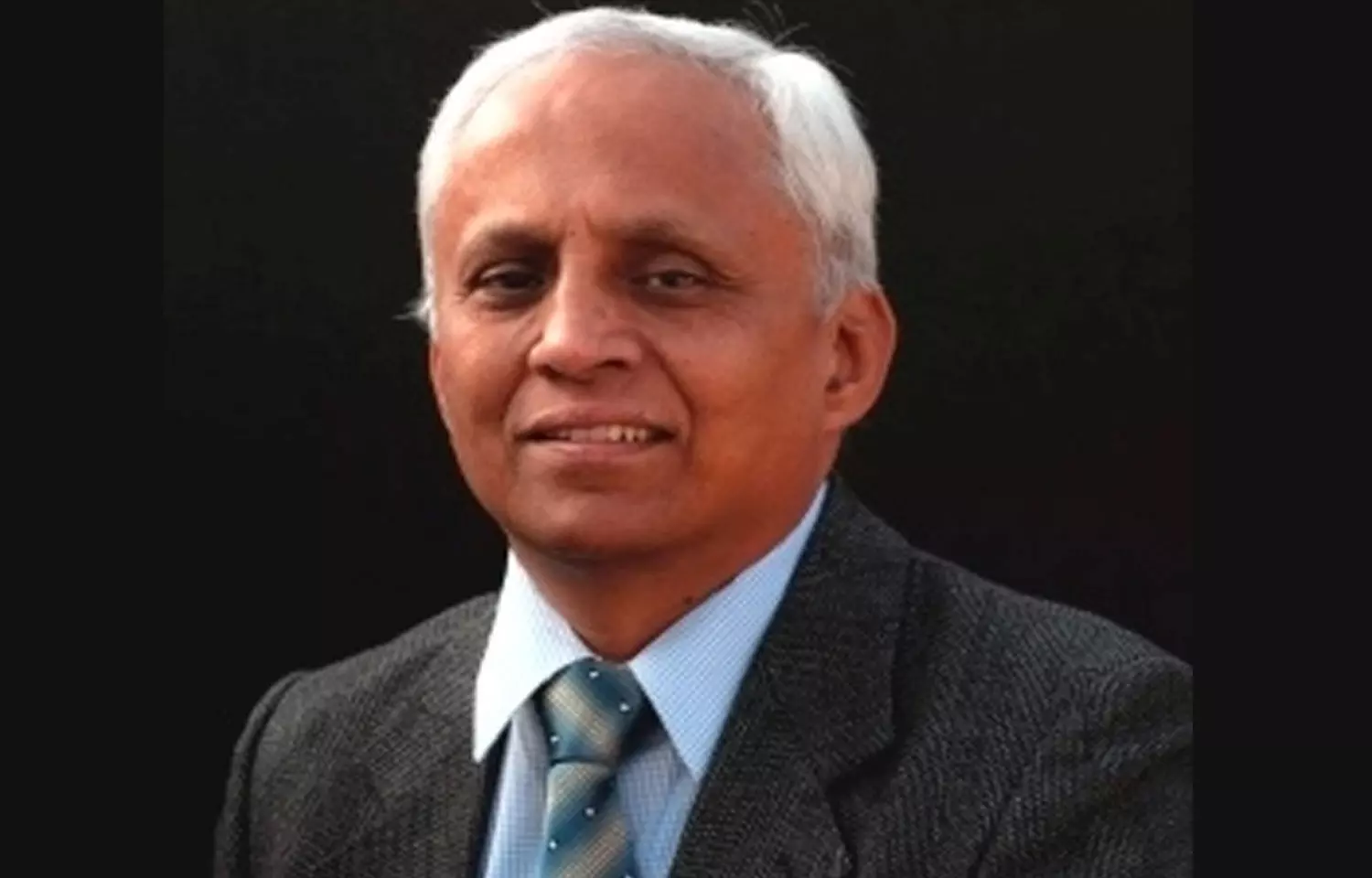 New Delhi: Renowned Psychiatrist Dr BN Gangadhar, Former Director of the prestigious National Institute of Mental Health and Neurosciences (NIMHANS) has been appointed as the President for Medical Assessment and Rating Board at the National Medical Commission (NMC). Earlier, Dr Gangadhar was presiding over the Ethics and Medical Registration Board which is now being held by Dr Achal Gulati.
According to the confirmation from a gazette notification dated 24th May 2021, issued by the Ministry of Health and Family Welfare (MoHFW), in exercise of the powers conferred by sub-section (1) of section 16 read with section 18 of the National Medical Commission Act, 2019, the Central Government has made the appointment of Dr BN Gangadhar as the president for Medical Assessment and Rating Board. He was directed to hold the office for the balance period of his four-year term of appointment to be counted from the date of his initial appointment i.e. 25.09.2020.
At present, the board consists of Dr G. Suryanarayana Raju, Dr R. Narayanababu and Dr Sedevi Angami as members.
Medical Assessment and Rating Board is one of the autonomous boards of the NMC mainly dealing with the procedure for assessing and rating the medical institutions for their compliance with the standards laid down by the Under-Graduate Medical Education Board or the Post-Graduate Medical Education Board, as the case may be, in accordance with the regulations made under the NMC Act. The board makes decisions pertaining to the grant of permission for the establishment of a new medical institution, or to start any postgraduate course or to increase the number of seats, carrying out inspections of medical institutions for assessing and rating such institutions.
The Board can hire and authorise any other third party agency or persons for carrying out inspections of medical institutions for assessing and rating such institutions. It conducts and empanels independent rating agencies to conduct, assess and rate all medical institutions, within such period of their opening, and every year thereafter, at such time, and in such manner, as may be specified by the regulations. The board also makes available on its website or in the public domain the assessment and ratings of medical institutions at regular intervals. It is in charge of taking such measures, including issuing a warning, imposition of monetary penalty, reducing intake or stoppage of admissions and recommending to the Commission for withdrawal of recognition, against a medical institution for failure to maintain the minimum essential standards specified by the Under-Graduate or Post-Graduate Medical Education Board.
Dr Gangadhar, who is also a Senior Professor of Psychiatry, brings over 30 years of extensive experience in the field of mental health, from both clinical and academic perspectives. He obtained his MBBS degree from Bangalore Medical College in 1978. He joined NIMHANS as a faculty in 1982 after completing MD Psychiatry from the same Institute in 1981. He was conferred the prestigious Fellow of National Academy of Medical Sciences (FAMS) degree in 2006 and D.Sc. (Doctor of Science) from SVYASA Yoga University, Bengaluru for his research work on Yoga and Mental Health in 2012.
Concurrent with his faculty post, he has served the Institute in various capacities such as Medical Superintendent; Head, Department of Psychiatry; Dean (Behavioural Sciences) and Program Director/Head, Advanced Centre for Yoga.
Other key posts held by Dr Gangadhar include Honorary Dean, Life Sciences at SVYASA Yoga University, Bengaluru (from 2013); Adjunct Faculty on Consciousness at National Institute of Advanced Studies (from 2014); President, Indian Psychiatric Society Karnataka Chapter (2012-13); Visiting Fellow (IBRO), Vienna, Austria (1987-88); Consultant to WHO for inspection of Tsunami relief projects (2008). He is also part of the expert committees of DST and the National AYUSH Committee for Integrative Medicine.
With his primary research interests spanning Electroconvulsive Therapy (ECT), Schizophrenia, Community Psychiatry, Public Health and Yoga, he has successfully guided about 50 MD students and PhD scholars. He has more than 300 research publications in various national and international indexed journals (H-Index-34, RG Score 44.27) to his credit. He is the co-editor of the Asian Journal of Psychiatry (from 2009) and active member of editorial boards of national and international journals. He has also served as the Associate Editor of Acta Psychiatrica Scandinavica (2002-2013).
Dr Gangadhar is the recipient of the coveted Sir CV Raman Award and Doctors Day Award from the Government of Karnataka. He has also shared over 25 awards with other primary recipients.
He has more than 350 publications in National and International journals and several articles in the books. He has been principal investigator and co-investigator for many WHO, Fogarty International, DST, ICMR, AYUSH, CCRYN, and CCRAS funded projects. Department of Science and Technology, Government of India, honoured him with Sir C V Raman award for medical sciences in 1998. He got Dr. D. S. Raju Memorial Oration Award from Indian Psychiatry Society in 2001. Besides he has been co-recipients of many other awards.