Eminent Cardiologist Dr Sanjay Tyagi honored with lifetime achievement award by CSI DB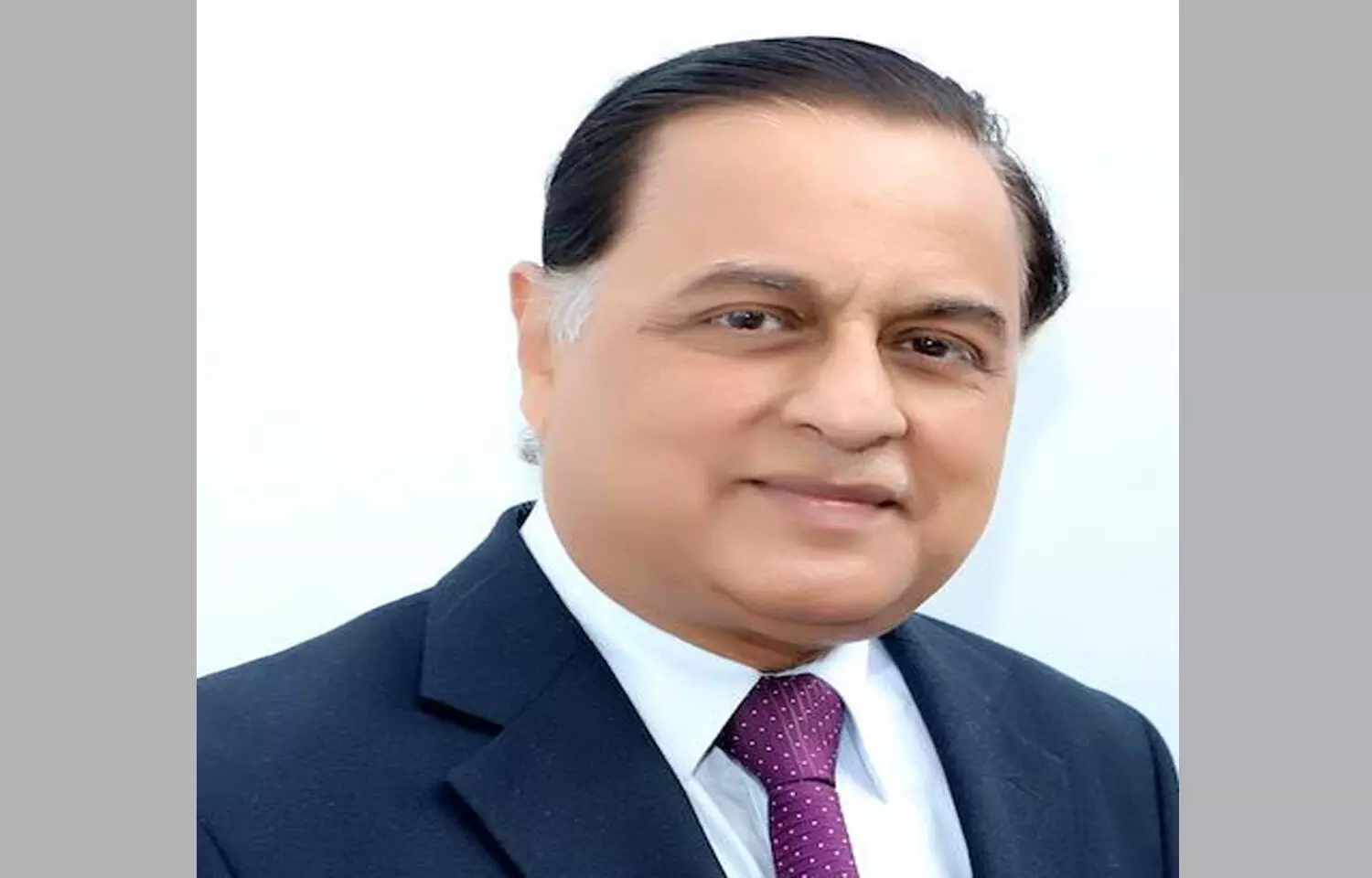 New Delhi: Leading Interventional Cardiologist and Director Professor (Cardiology), GB Pant Hospital, Prof Dr Sanjay Tyagi has been conferred with the lifetime achievement award by the Delhi Branch of Cardiology Society of India.

Dr Tyagi, an eminent medical teacher, has inspired, nurtured, and empowered several generations of cardiologists of the country. He has a number of outstanding contributions in cardiovascular medicine, being a pioneer in introducing several life-saving vascular interventions for the first time in India as early as 1980s and 19190s, the citation accompanying the award stated.
He has done extensive work in coronary angioplasty, vascular, valvular interventions pacing for decades. He has also pioneered several life-saving techniques such as embolotherapy, endovascular bypass grafting, laser angioplasty. He has over 300 research publications in the most prestigious, indexed intemational and national journals and also several book chapters. He has one of the largest world experiences of angioplasty in aortoarteritis, renal angioplasty in children and angioplasty for coarctation of aorta in young adults, which has been published.
Due to his invaluable contributions in the field of cardiovascular medicine, he has been conferred numerous awards including the ''State Award'' for outstanding services by the Government of Delhi in 2004 and the Prestigious Dr B C Roy Award in 2009 by the President of India, Legends in Cardiology' Award by Times of India, Platinum Jubilee Outstanding Contribution Award by Health Minister of India.
Due to his unparalleled dedication to excellence and boundless commitment to improving patient care, Dr Tyagi has been awarded the prestigious Fellowship of National Academy of Medical Sciences (India), Fellowship of European Society of Cardiology, Fellowship of Society of Cardiovascular Interventions (USA), Membership of Royal College of Physicians (Edinburgh) and Fellowship of American College of Cardiology.
After obtaining his postgraduate and post-doctoral degree (DM) from the University of Delhi, Professor Tyagi Joined as faculty in the Department of Cardiology, G B Pant Hospital, New Delhi in 1986.
As early as 2004, he became Head of Department of Cardiology at G B Pant Institute of Postgraduate Medical Education and Research which is ranked as one of the best in the country, the citation added.
He became director of this prestigious super-specialty medical institute in 2014 and dean of Maulana Azad Medical College in 2018.
Also Read: Interventional Cardiologist Prof Dr Sanjay Tyagi Appointed DEAN, Maulana Azad Medical College
He rose to the highest position in health services of this country as director-general of Health Services, Government of India in 2019. He served as president of the Cardiological Society of India (Delhi) and is currently the national vice-president of this prestigious society.
Currently, he is also the Secretary-General (India) of the International College of Angiology (USA) .
"The Cardiology Society of India (Delhi Branch) salutes this exemplary interventional cardiologist, outstanding teacher, prolific researcher, compassionate human being by conferring the lifetime achievement award," the citation read.