FIR against Dr Naresh Trehan, Medanta on land grabbing case: Media Reports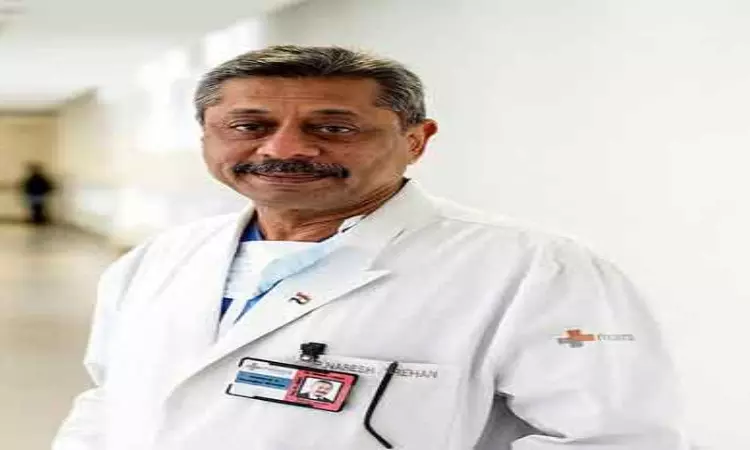 New Delhi: An FIR has been registered against the renowned cardiac surgeon Dr Naresh Trehan, and Medanta Hospital, various sections of the media have now reported.
As per a report by Zee News, the FIR has been filed under various sections of the Indian Penal Code and the Prevention of Money Laundering Act (PMLA) in a case relating to the acquisition of land.
Dainik Jagran reports that the FIR comes following the order issued by the court of Additional District and Sessions Judge Ashwani Kumar while hearing the petition of Right to Information activist Raman Sharma. The plea of the activist alleged Dr Trehan and 52 others of misconduct in the Medanta Medicity Project case. At the same time, Dr Naresh Trehan has completely denied the allegations adds Jagran.
As per the complainant, the genesis of the issue goes back to 2004 when Haryana government launched a project to build a Medicity in 53 acres of land in Sector 38 of Gurugram under HUDA. According to the project, apart from the hospital many facilities including medical colleges, research centers, quarters for nursing staff, guest houses for relatives of patients were to be developed. The full project was estimated to be Rs 1000 crore and was supposed to be completed by 2009.
As per Zee news, the complainant alleged that rather than all this only a hospital on the land was built under Dr Trehan for purely commercial use, ignoring the other facilities. Accusing the doctor of conniving with government officials, the complainant further alleged that instead of completing the project, money is being invested in other states by earning from here.
It was further reported by the media reports, that while the activist Sharma had last year approached the Enforcement Directorate to file a money laundering case against the doctor, when no action was taken in the matter by the police, he approached the court. Based on the court order, a case has now been registered against Naresh Trehan, Sunil Sachdeva, Atul Punj, Anant Jain, and unknown government officials on money laundering and Sections 120B, 406, 463, 467, 468, 471 of the IPC
Source : with inputs