Follow Supreme Court order, Refrain from Strike: PGI Chandigarh tells doctors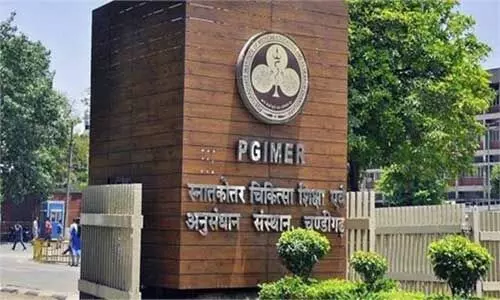 Chandigarh: All the doctors attached to the Postgraduate Institute of Medical Education and Research, (PGI Chandigarh) have been directed to not resort to any strike and comply with the Supreme Court's directives on the same.
PGI Chandigarh, being one of the topmost medical institutions in the country caters to thousands of patients every day. Consequently, the strike by the doctors at the facility leads to enormous suffering to patients and many times, they are sent back without treatment.
In several of its judgments delivered over the years, the apex court had said that the failure to provide medical assistance did tantamount to violation of the fundamental right to life guaranteed under Article 21 of the Constitution. The court had also held that doctors could not deny medical treatment to anyone.
Moreover in its 2014's order, the SC had categorically held that "doctors should not resort to strike under any condition".
The SC bench expressed its desire that the Doctors, who carry out a noble service as God's agent by saving lives of people, should not resort to strikes with any intermittent cause but undertake their responsibility with efficiency and utmost sincerity at all times.
Read Also: PGI Chandigarh Faculty Upset With Discontinuation Of Conveyance Allowance
The said 2014 order was recently conveyed by the Central government (Ministry of Health & Family Welfare, Department of Health & Family Welfare and Medical Education Policy) to PGI, on 30.01.2020 for necessary compliance. Thus, the institute has issued an order to the said effect stating:
All the concerned doctors i.e. Faculty, Senior Residents, Junior Residents, Senior Medical Officers etc. who carry out a noble service are directed to comply with the orders passed by the Hon'ble Supreme Court of India and not resort to any strike for the noble services being provided to the ailing humanity.
THE ORDER IS ATTACHED BELOW: