PGI Chandigarh Prof Radha Krishna Dhiman appointed as Director of SGPGI Lucknow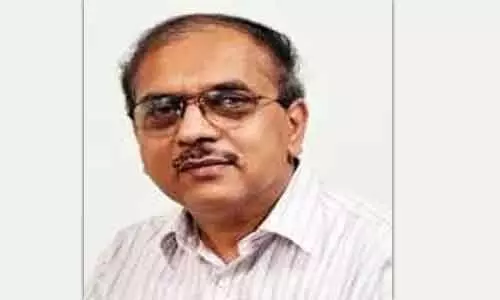 Lucknow: Prof. Radhakrishna Dhiman, Head of the Department of Hepatology at the Postgraduate Institute of Medical Education and Research (PGI), Chandigarh, has been appointed Director of Sanjay Gandhi Postgraduate Medical Sciences Institute (SGPGI), Lucknow.
Governor Anandiben Patel chancellor of the state has issued orders this effect making Prof. Dhiman the Director of SGPGI. Prof. Dhiman has been appointed for a period of five years or up to the age of 65 from the date of joining.
The move comes after much await and confusion overtaking the reigns of the prestigious UP medical institute
After the sanction of VRS to Prof. Rakesh Kapoor, Director, SGPGI, the charge of Director, Dr Ram Manohar Lohia Institute of Medical Sciences was entrusted with Prof. AK Tripathi. Simultaneously, the selection process for the new director was also started. However, the selection process fell in many controversies causing a delay in the appointment of the director.
Finally, Prof Dhiman has been appointed to the post.
An MBBS and PG medical graduate from KGMU Lucknow, Dr Dhiman pursued his DM Gastroenterology from SGPGI Lucknow in year 1991, the very institute whose reigns he is going to command now.
Read also:Doctors should remember their Hippocratic oath, improve behaviour towards patients: Yogi Adityanath
He is a Fellow of American College of Gastroenterology (FACG) and National Academy of Medical Sciences (FAMS) and till now has been associated the Department of Hepatology, Postgraduate Institute of Medical Education and Research, Chandigarh as Professor and HOD.
Dr. Dhiman is the author of more than 150 publications, including original papers, reviews, book chapters and a monograph. His main research work has been in the areas of hepatic encephalopathy, portal hypertension, viral hepatitis and biliary diseases. He is an Associate Editor of the Indian Journal of Gastroenterology
Read also: CBI files charge sheet against ex-OSD Delhi health minister, Senior Doctor in SR appointments case

Source : UNI