General Physician Dr Pratibha Lakshmi honoured with Dr APJ Abdul Kalam Excellence Award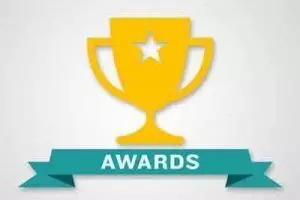 Hyderabad: Dr. Pratibha Lakshmi, the assistant professor of Osmania Medical College has recently been honoured with Dr. APJ Abdul Kalam Health and Medical Excellence Award in HICC Hyderabad on Sunday Evening.

Dr. Lakshmi has been recognized as one of the pioneers of the "We for Women campaign". Dr Lakshmi also offered her service in the hospitals during the pandemic.

She is a General Physician. She is an MD in general medicine and a PGPC also. She has been recognized as a writer and a social activist also. She also renders her services at a private clinic in Secunderabad.
Expressing her happiness on receiving the award, Dr. Laxmi stated that the award has increased her responsibilities and she will keep on working as a doctor and activist for the benefit of the public. The doctor has been actively connected with several initiatives taken for women's empowerment.

As per a recent media report by
Hans India
, the award has been conferred to her by the Act Now organization. The chief of the event, KS Murthy stated that the medical professionals have tirelessly served in COVID facilities amidst the risk of contamination during the pandemic. Murty appreciated the dedication and hard work of the doctors. He also stated that as far as maintaining public health facilities are concerned, general physicians play a pivotal role.
ACT NOW is a Delhi-based national NGO serving the societal needs & constructive transformations since 2014. Act Now(Association for Constructive Transformation and Natives' Overall Welfare) is a nationwide working NGO registered under the societies act, 1860. With an active team of management graduates and a highly qualified and experienced advisory board, the NGO is serving society since 2014.
Source : with inputs