Govt doctor arrested for allegedly accepting Rs 1.8 lakh bribe to release nurse salary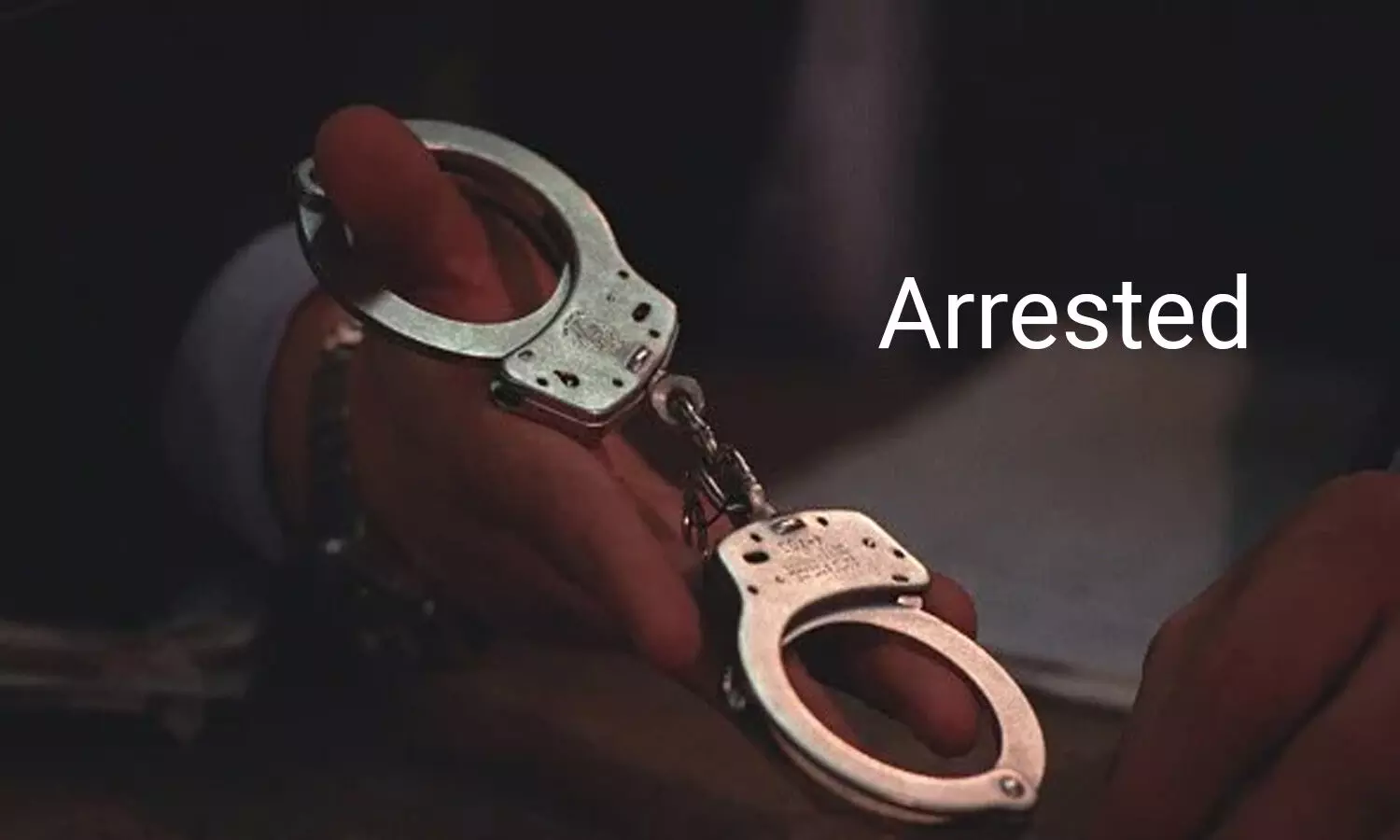 Patna: A government doctor and a head clerk working at a Khagaria civil surgeon office were placed under arrest by the vigilance bureau officers for allegedly accepting a bribe of Rs 1.8 lakh to release the salary of a nurse that was on hold since August 2020.

According to a recent media report in the Times of India, the doctor has been identified as a medical officer in charge of (MOIC) of Gogri sub-divisional hospital in Khagaria while the head clerk works in the civil surgeon's office. They were tapped at the same time from different locations by the vigilance sleuths.
Also Read: Odisha Doctor caught red-handed while accepting Rs 7000 bribe

According to the vigilance sources, the Health Department had earlier received a complaint that an imposter was serving in the sub-divisional Hospital in place of the nurse. Accordingly, a departmental inquiry was initiated and authorities decided to put the nurse's salary on hold. "She was getting a salary of Rs 57,544 per month," the source told Times of India.
Her salary was not released from August last year. When she requested the medical officer in charge to complete the ongoing inquiry and release her salary, the doctor allegedly demanded Rs 1.5 lakh bribe. "To end the departmental inquiry and releasing her salary of the last seven months, Rs 1.5 lakh bribe was demanded by the doctor and Rs 50,000 by the clerk to put up her file before the district civil surgeon," a vigilance source added. However, negotiation took place and the head clerk agreed to accept Rs 30,000.
Thereafter, the nurse approached the vigilance bureau officers with her complaint and the vigilance sleuths fixed up a plan to nab the offenders in action.
Accordingly, the doctor was arrested from the restroom of Gogri primary health centre while accepting a bribe of Rs 1.5 lakh from the nurse and the head clerk was caught from his quarter at Baghwa chowk in Khagaria Bazaar while accepting Rs 30,000 from the nurse's.
"A vigilance trap team led by DSP Vimlendu Kumar Verma trapped the doctor while another team led by DSP Sarvesh Kumar Singh tapped the clerk at the same time from two different locations," reports the daily.
Source : with inputs