Hike: MBBS interns at Central Government Hospitals to now get Rs 26,300 stipend per month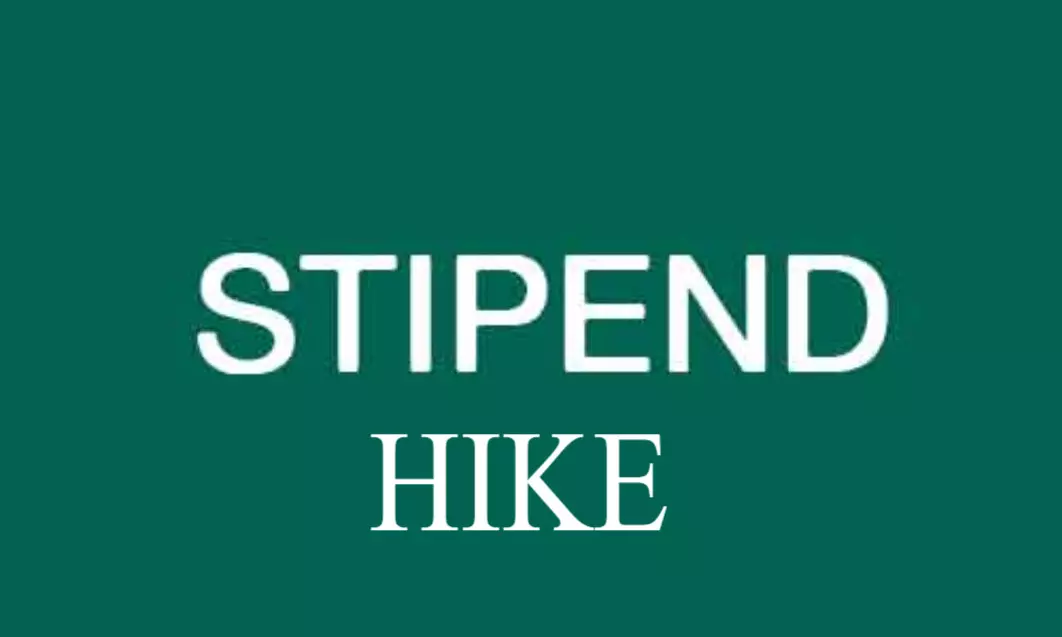 Delhi: The Union Ministry of Health and Family Welfare has recently announced an increase in stipend paid to MBBS interns of the Central Government institutions and hospitals to Rs 26,300 per month.

Earlier medical interns at these institutes were receiving a stipend of Rs 23,500 per month that was revised in 2019, from Rs 17,000 per month to Rs 23,500.
Also Read: HIKE: MBBS Interns At Central Government Hospitals To Now Get Rs 23,500 Stipend
Now, through a recent Office Memorandum (OM) dated July 9, 2021, the Ministry has directed the Director General of Health Services (DGHS); the Secretary, University Grants Commission (UGC); the Secretary(Medical), Health and Family Welfare Department; the Director of All India Institutes of Medical Sciences (AIIMS), Delhi, Bhuwaneshwar, Patna, Raipur, Rishikesh and Bhopal to convey the enhancement of the rate of stipend being paid to interns in Central Government Institutes and Hospitals w.e.f 01.01.2020.

The center run medical institutions where the new stipend will be paid include;

Lady Hardinge Medical College (LHMC), New Delhi;
Jawaharlal Institute of Postgraduate Medical Education and Research (JIPMER) Pondicherry;
Dr Ram Manohar Lohia (RML) Hospital, New Delhi;
Vardhman Mahavir Medical College (VMMC);
Safdarjung Hospital;
All India Institutes of Medical Sciences (AIIMS) and others.

The notice, in this regard read,
"In continuation of this Ministry's OM of even No. dated 21.12.2018, the undersigned is directed to convey the approval of the competent authority to revise the rate of stipend to the MBBS interns borne on the authorized strength of the Central Government institutions under the control of this Ministry viz. LHMC, New Delhi, JIPMER, Pondicherry, Dr.RML Hospital, New Delhi, VMMC & Safdarjung Hospital, New Delhi, All India Institutes of Medical Sciences, North Eastern Indira Gandhi Regional Institute of Health and Medical Sciences etc. to Rs. 26,300/- (Rupees Twenty Six Thousand Three hundred only) per month and until further orders."
The notice further added,
" The expenditure involved shall be met from within the sanctioned budget grant of the concerned institute/Hospital. This issues with the concurrence of Ministry of Finance, Department of Expenditure vide their ID No.12-07/2018-E.III (A), dated 30.06.2021."
The central government used to give a stipend of 23,500 per month to MBBS interns. Now, a unilateral stipend revision will be applied for all the above-mentioned premium institutions.
While increase in stipend of MBBS interns has been approved for these central institutions, medicos of Uttarakhand, and Bihar are still awaiting an increase in stipend.