Huge Fees, Minimal Stipend: Problems of Punjab Resident Doctors persist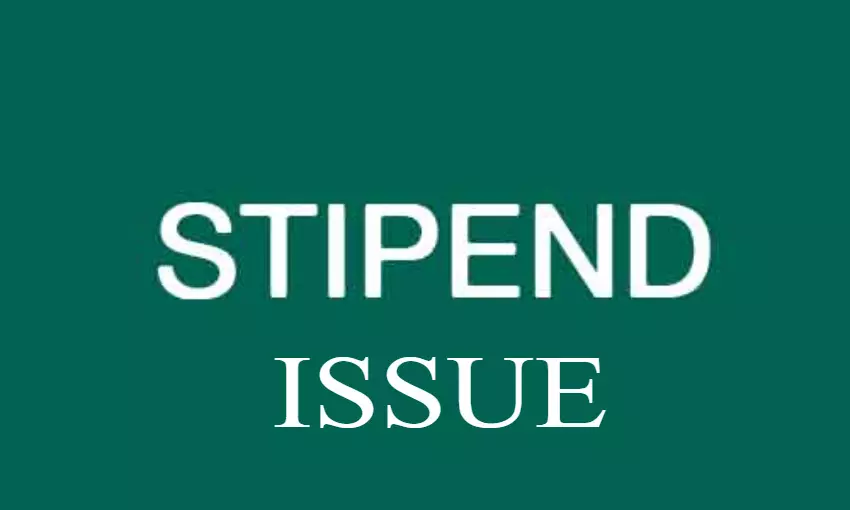 Patiala: It has been months since the resident doctors of Punjab had written to the Chief Minister regarding their grievances to a hefty amount of PG medical fees and a meager amount of stipend that they receive in return, however, the issue remains unsolved.

Now, the matter has come to the forefront again as the Federation of Resident Doctors Association (FORDA) has raised the same and in a Tweet, they have mentioned how there is a striking contrast regarding the amount of PG medical fees and stipend paid to Punjab doctors when compared to their neighbouring States.
When the doctors in Punjab pay probably the highest fees i.e. Rs 2 lakh per annum they receive a meagre amount of Rs 49,000 per month as a stipend. The amount is Rs 55,000 per month for the Senior residents.
On the other hand, the PG residents in Delhi pay Rs 15,600 per year for their education and receive Rs 97,000- Rs 110,000 per month as stipend. The cost of PG medical education in Haryana and PGI Chandigarh is Rs 58,739 per annum and Rs 2,485 per year respectively, whereas the Resident doctors receive a huge salary in return. The amount of stipend for Resident doctors in Haryana ranges from Rs 70,000- Rs 90,000 per month, and PGI Chandigarh offers Rs 85,000- Rs 110,000 per month to its resident doctors as stipend.
Also Read: Resident doctors in Punjab demand fee waiver, stipend hike, write to CM

Medical Dialogues had earlier reported that complaining about the hefty amount of fees that the post-graduate resident doctors in Punjab need to pay for their education, the resident doctors in the State had previously written to the Chief Minister of the State.

The PG resident doctors working in several Government Medical colleges and hospitals of the State had requested the government to waive off the huge PG medical education fees, i.e. Rs 2 lakh per annum and increase the amount of stipend, which is far lower than when compared to other States.
Raising the issue, the doctors in their letter directed to the Chief Minister had mentioned, "Post-graduate doctors are paying fees approximately Rs 2 lakh per annum which is to be noted is highest in the country and receive meagre amount of stipend. On the other hand, Post graduate JR doctors in our neighbouring states like Delhi, Haryana and PGI Chandigarh are having annual fee of around Rs 20000 and getting stipend between Rs 80,000 to 1 lakh per month."
"This is very demoralizing and demotivating for doctors working tirelessly and selflessly 24 x 7 in Punjab Government Medical Colleges and hospitals. We are the ones managing the Corona wards and handling the major workload in Punjab Government Medical Colleges and Hospitals. We are cooperating with college and hospital administration at every step and in return we expect these least efforts of govt to waive off our hefty amount of fees and increase the stipend, thereby motivating us to keep working in these crisis times," further read the letter.
However, till this date, the issue remains unsolved and doctors' associations like FORDA have extended their support towards the Punjab doctors and have pointed out once again the vivid contrast between the Punjab doctors and their colleagues in neighboring States in respect of PG medical fees and amount of stipend.
Raising the issue once again, FORDA has written in their Twitter handle, "Resident Doctors of #Punjab are paying Highest #AnnualFee at a meagre #Stipend or #Salary. Working tirelessly at the Frontline, they deserve better! Requesting Hon'ble @CMOPb to address their grievance urgently #OneNationOneStipend."
While commenting on the matter, Dr. Jaspinder, a member of the United Resident Doctors Association (URDC) said, "We are protesting for this for a long time but the Government is probably ignoring it deliberately. We have met the opposition as well and raised the issue several times. However, nothing happened. Now, as the election is drawing closer, we feel that the issue should be highlighted again as this time the Government may pay attention to it."

"It is not like that we are asking for a higher stipend at any cost, but they should consider at least lowering the fees," he added.
Dr. Manish, President of FORDA told Medical Dialogues, "FORDA stands in solidarity with the Punjab resident doctors. We are waiting for any positive response from the Government. However, if nothing positive comes out of it, we would have to take to it the higher authorities."
Also Read: Punjab: Govt doctors lock civil surgeon office, suspend OPDs in protest against reduction in NPA