Karnataka: FIR against doctor over COVID positive seer's death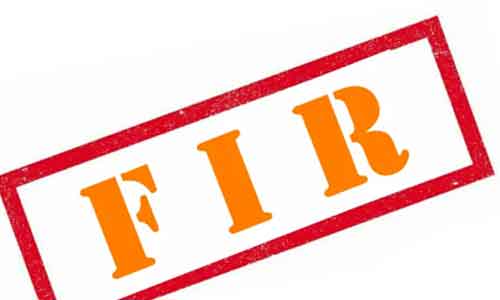 Tumakuru: An FIR has been filed against a doctor working at a private hospital in the Tumakuru district for alleged medical negligence in treating a Covid-19 positive seer who succumbed to the virus in September.

The FIR was registered after the Taluk Health Officer Naveen, moved a complaint against the doctor in wake of the death of Kuppuru Gadduge Samsthana Mutt seer Yathishwara Shivacharya Swami (47) on September 25.
The doctor attached to Sri Saiganga Hospital was sent a notice on September 28, and the case was filed against him the next day.
However, the doctor denied the allegation against him and claimed that the seer was already receiving treatment from a Primary Health Centre (PHC) from other doctors for his health problems in Kuppuru.
He told Times of India, "I was a devotee of Yathishwara Shivacharya Swami. He sent a WhatsApp message, asking me to bring some medicines which I hadn't prescribed. I went to the mutt with the medicines on September 21. He told me to administer a Diclofenac injection which was supplied to him by the government."
Also Read: Man dies after hair transplant, kin seeks criminal case against doctor alleging negligence

The doctor said that on September 16, after seeing that the seer had cough, cold, and fever, he suggested the seer visit the hospital in Tumakuru or Bengaluru for getting treated. But the seer cited that he was busy due to some rituals till Sunday.

As per the doctor, on September 23, the seer called him and went to his hospital with the Kuppuru PHC doctor. The PHC doctor advised the medical practitioner to give some medicines to the seer.
"His saturation levels were normal, but he had fever and cough. An X-ray was done which showed that more than 50% of his lungs were affected by pneumonia", added the doctor in question.
However, the district health officer, Dr MB Nagendrappa told TOI that after the seer consulted the accused doctor on September 21, only a blood test was conducted and an X-ray was not taken.
He added, "The patient should have been referred to a specialist or protocol followed. The hospital is not authorized to treat COVID-19 patients. No Covid test was performed. The government medical officer was not alerted about the case."
Also Read: KMC Election Results Still Pending: 153 Medical Negligence Complaints unsettled
Source : with inputs