Karnataka plans Direct Recruitment for Doctors rather than KPSC route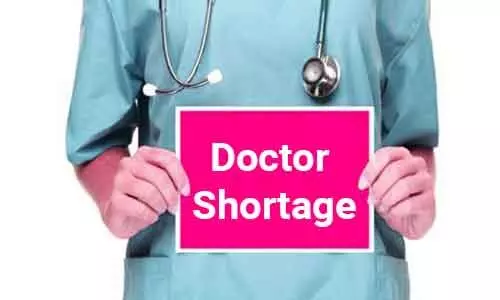 Mysuru: In the wake of severe shortage of doctors at the government medical faciltiies of the state, the Karnataka Government is planning to directly hire doctor via direct recruitment instead of the Kerala Public Service Commission (KPSC) route
Confirmation to this effect was given by Health minister Sriramulu on Thursday who showed concern about doctors' shortage in the state hospitals. He informed that the doctors to the hospitals will be appointed directly very soon.
"A decision on this was taken by the Cabinet. The DHOs had been asked to appoint doctors to the district hospitals and PHCs directly," he informed medical persons.
Speaking after inaugurating a 300-bedded district hospital here, he stated that earlier the doctor's appointment was done through KPSC, but now the cabinet has decided to appoint them directly. He added that more than 3500 appointments of doctors have to be made to meet the shortage.
He said that the priority will be given to backward districts like Chamarajanagar where doctors' staff is in high demand, he added.

Anganwadi workers have been a helping hand in reaching the government programmes and policies and assured that the health department saving funds would be distributed to them, he added.
He noted that in the government hospitals 24x7 canteen facilities and restrooms for the patients, caretakers will be taken up soon.
The government has sanctioned Rs 15 crores for the testing of pregnancy cancer in the hospitals besides another Rs 15 crore for the blood banks.
The government had sanctioned Rs 80 crores in order to treat the sportspersons in the Sanjay Gandhi hospital and it has been upgrading various hospitals to make sure that govt hospitals have more facilities than the private ones, he added.
He also called upon the doctors that hospitals are like worship place where everyone should be treated equally, besides it is also necessary to keep the hospital's premises clean.
Source : with agency inputs