Maha: 2 brothers assault duty doctor at Sion Hospital, booked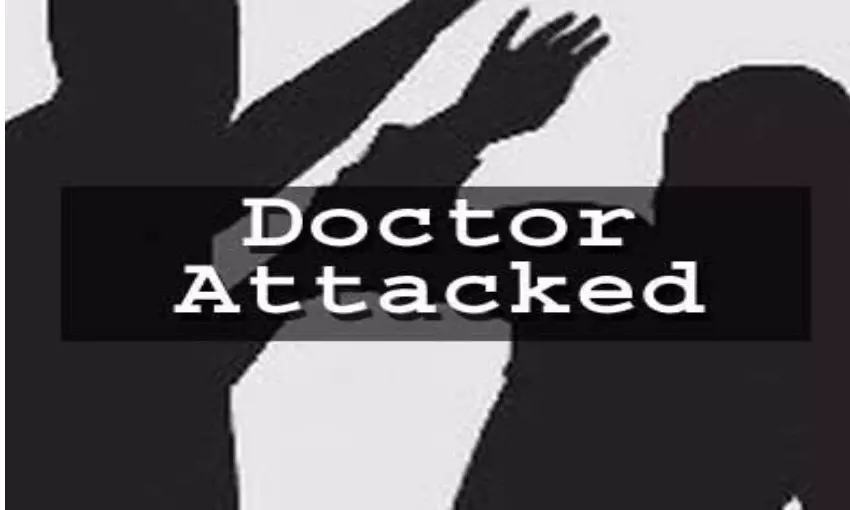 Mumbai: Despite calling for stringent action against those who attack doctors, an on-duty doctor at a Civic-run Sion Hospital was assaulted by two brothers after their father died during treatment last week.

A case has been registered against the accused under various sections of the Indian Penal Code (IPC) for assault and preventing a government servant from performing his duty and under the Maharashtra Medicare Service Persons and Medicare Service Institutions (Prevention of Violence and Damage or Loss to Property) Act 2010.
A team of police officials has been sent to Nashik to nab the brothers.
As per an official, on Friday afternoon, the accused Rajesh Gupta (36) and his brother Roshan Gupta (39) roughed up the doctor following the death of their father during treatment.
The patient was admitted to Sion Hospital on Friday at 3pm. He suffered from a chronic kidney disease, had a low haemoglobin count and high blood pressure. He was on dialysis. He passed away while undergoing treatment at Sion Hospital.
Following this, the duo held the doctors responsible for his death and assaulted the doctor on duty.
This comes days after the center had directed the State Governments and Union Territories (UTs) to register an FIR by invoking the stringent Epidemic Diseases (Amendment) Act, 2020 against those who assault healthcare professionals.

Also Read: Register FIR Under Epidemic Diseases Act, 2020: Center Calls For Strict Action Against Those Who Assault Doctors
On Sunday night, doctors at Sion Hospital demanded justice by lighting candles after the incident and marching in front of the hospital premises seeking to arrest the accused.
"We have booked two sons of the patient under Section 353 of IPC", the police quoted as saying by ANI.
However, the accused will be arrested after the funeral, reports TOI.
Also Read: Kerala HC grants anticipatory bail to cop accused of attacking doctor
Source : with agency inputs