NEET PG Counselling delay: Here is how doctors reacted Pan India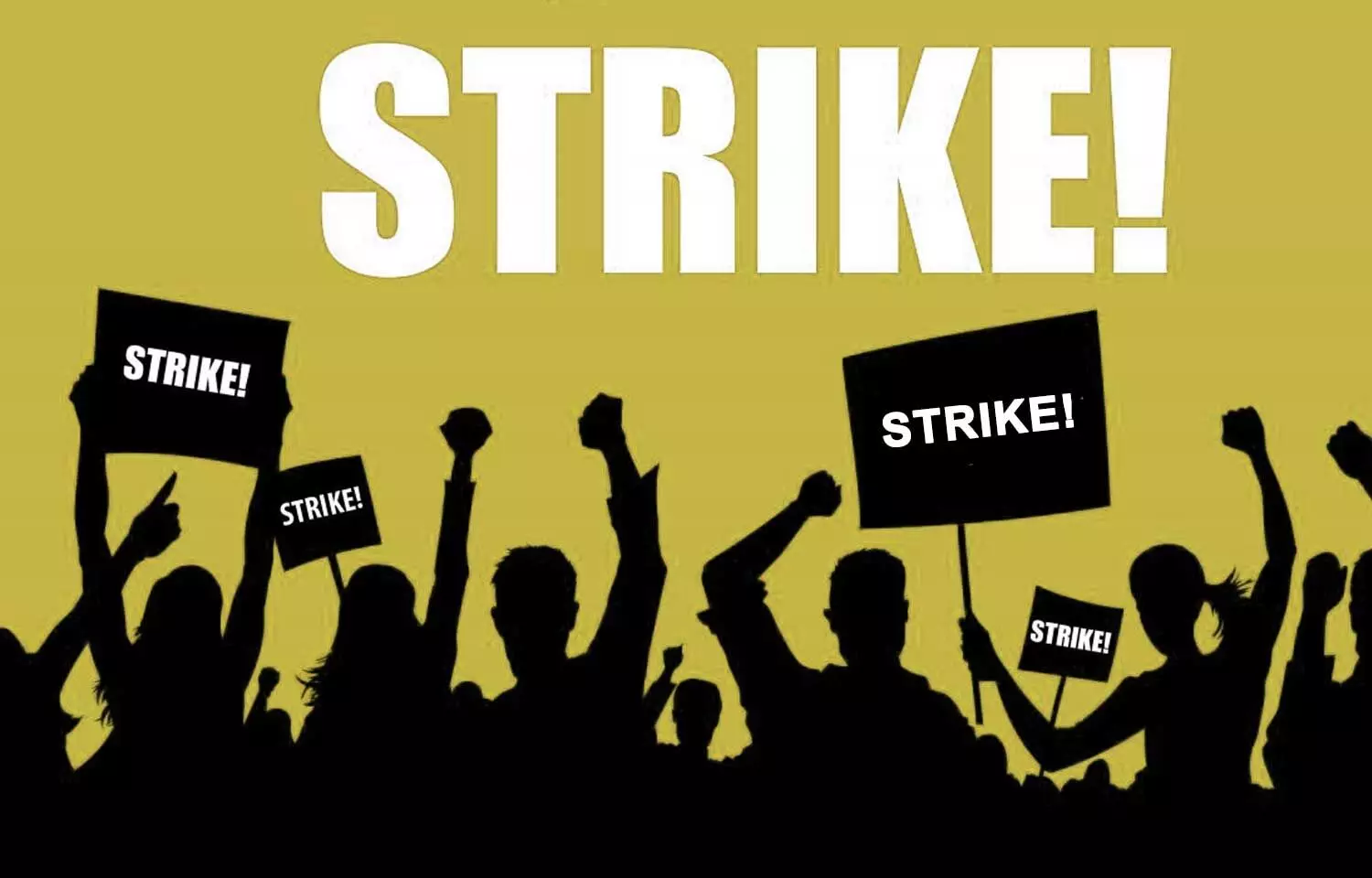 New Delhi: As there is no solution regarding the pending NEET-PG Counseling yet, doctors all across India are still continuing strikes in their respective states demanding immediate interference of the Government in the issue.

Although the Union Health Minister Shri Mansukh Mandaviya recently met doctors' association including the Federation of Resident Doctors' Association (FORDA) and Indian Medical Association Junior Doctors' Network (IMA-JDN), and assured them that the issue would be sorted soon, any solution regarding the pending counseling process for PG medical admission is yet to arrive.
Medical Dialogues had earlier reported that doctors under the umbrella of FORDA, FAIMA and IMA-JDN had decided to shut down all elective and Out Patient Department (OPD) services urging the Supreme Court and Union Government to take every possible measure to expedite the counselling process for NEET PG 2021.
FAIMA had earlier mentioned in its press release that the protest activities by the doctors would be continued till a meeting is held by the Union Health Ministry with the major stakeholders and a verbal assurance regarding the NEET PG counseling process was given. On the other hand, FORDA had suspended OPD services from Saturday itself.
Also Read: NEET PG Counselling Delay: Doctors threaten pan India Strike

Recently, the Union Health Minister met the delegations of FORDA and discussed about the matter. Speaking to Medical Dialogues regarding the issue, Dr. Manish, the president of FORDA said, "Forda had a meeting with the ministry on Saturday. For now, we have only got a verbal assurance that the issue would be sorted soon."

A similar meeting was held between the Union Health Minister with the delegations of IMA-JDN. They also received similar assurances regarding the matter. Sharing the news on Twitter, IMA-JDN wrote, "Delegation of @imajdnnational led by @DrParulvadgama met @mansukhmandviya today regarding NEET-PG Counselling Issue. He assured that the issue will be resolved soon."
Speaking to Medical Dialogues regarding the matter, Dr. Karan Juneja, Secretary of IMA JDN National Council said, "Lot of doctors are in distress and protesting pan India because of delayed neet pg counseling. We appeal to expedite the procedure."
However, even though the doctors have received assurance from the Health Ministry, any solution regarding the issue is yet to come. That is why the pan-India strike is still on. Doctors all across the country, including in States like Maharashtra, Madhya Pradesh, Gujarat, Karnataka, Telangana have come in support of this single cause- immediate intervention of Government and expedition of NEET-PG counseling process.
Madhya Pradesh:

Extending their solidarity with the nationwide protest, Junior Doctors Association (JDA) Madhya Pradesh has announced shutting down of all routine services on November 29.
Pointing out how the Supreme Court hearing regarding the OBC and EWS reservation issue has been deferred till January 6, JDA MP termed it as "unfortunate" and mentioned in their Press Release, "We stand tall with all national and state doctors associations to oppose this atrocity and are withdrawing the routine services (OPD/OT/Department) services on 29/11/2021."
Maharashtra:

Maharashtra doctors have also extended their support for this pan-India strike demanding expedition of the NEET-PG counseling. In support of all National organizations like IMA JDN, FORDA, FAIMA & MARD, the medical colleges of Mumbai including JJ, KEM, Sion and Nair Hospital participated in the protest on Sunday.
In a Tweet, Central MARD also expressed their solidarity and wrote, "We stand with the PAN INDIA protest called by @FordaIndia @FAIMA_INDIA_ @imajdnnational. We request @mansukhmandviya to conduct early NEET PG COUNSELLING and to fast-track the process of the court as they do in VIP cases."
Delhi:

Associations like RDA Safdarjung Hospital have extended their support to the nationwide protest called by FORDA. Extending their solidarity to the overburdened PG Residents, RDA SH also suspended its OPD services from Saturday onwards.
Uttar Pradesh:

Resident Doctors Association Trust, Uttar Pradesh, also wrote to the Union Health Minister regarding the matter and pointed out how the pending legal proceedings regarding the matter of NEET-PG 2021 counseling is adding to the mental and physical stress of the doctors.
"To mark our protest against these repeated delays & postponements of Counselling, following discussion with representatives of FORDA & multiple Resident Doctors' Association (RDA) Representatives of the state & Nation, we have decided to withdraw Out Patient Department (OPD) services, from 27/11/2021," RDA UP mentioned in the letter.
Telangana Junior Doctors Association has also expressed it support regarding the matter.
Writing to Shri Bandi Sanjay Kumar Garu, State Present of BJP and also a member of the parliament, T-JUDA mentioned in the letter, "We T-JUDA stand in solidarity with the doctors pan India in calling your attention to this gross error. The admission process of the new batch of residents should therefore be completed without any further delay. Hoping for a good outcome barring which strict actions need to be taken, we will escalate our disapproval."
"We urge the Government of India to actively intervene in this matter urgently and expedite the counseling process," the letter further stated.

Karnataka:

The resident doctors' association in Karnataka has initiated a strike demanding a revision in the academic fees for PG students and also for the release of the COVID allowance. However, when we reached Dr Tejas, the President of KARD, he informed Medical Dialogues that KARD is also supporting the pan-India strike demanding the expedition in the NEET PG Counseling process.
Writing to the Union Health Minister, KARD mentioned, "To mark our protest against these repeated delays & postponements of Counseling, following discussion with representatives of multiple Resident Doctors' Association (RDA) Representatives across the nation, we have decided to withdraw from Out Patient Department (OPD) services from Monday 29th November, 2021 onwards."

Gujarat:

Doctors across Gujarat have also come in support of the pan-India strike. Doctors from institutes like GMC Bhavnagar, AMC MET Medical College, and BJMC Ahmedabad actively participated in it.
FAIMA had called for a protest at Jantar Mantar last Saturday. However, due to problems related to prior permission, it couldn't be arranged. However, confirming that the protest is going to happen on Friday, Dr. Rohan Krishnan, President of FAIMA told Medical Dialogues, "Earlier the protest had to be postponed as we didn't get permission from Delhi Police. However, we are going to try once again and we are going to arrange a nationwide protest. The mass protest would be done at Jantar Mantar, New Delhi, on December 5."
Also Read: With yet again delay in NEET PG Counselling 2021, Medical Aspirants in dilemma