Doctor allegedly leaves Broken Needle inside Uterus during Tubectomy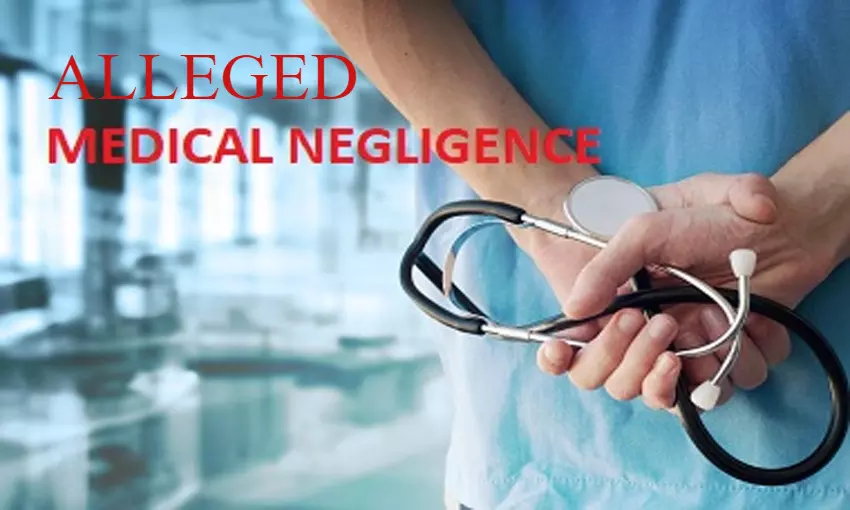 Koraput: A doctor at the District Headquarters Hospital (DHH) in Jeypore has been accused of medical negligence by a Koraput-based woman who alleged that the medical practitioner left a broken needle inside her uterus during the family planning operation.

The woman has alleged that due to the negligent behaviour on the part of the doctor, she had to run around four hospitals across three districts to get treated after which the surgical needle was removed and her condition became stable thereafter.

As per the latest media report by Odisha Tv, the patient has been identified as one Sabitri Majhi from Parata village under Nandapur block in the Koraput District. She approached the DHH Koraput for a tubectomy operation to be performed on her.

As per the allegations, during the family planning surgery on March 16, the DHH doctor left a broken needle inside the uterus of the patient while stitching the surgical cut. This led to a situation where the patient suffered from pain in the abdomen.
Following an X-ray, it was revealed that a broken needle was inside the uterus of the patient. After this, the doctors of DHH referred the patient to SLN Medical College And Hospital at the district headquarters for removal of the needle causing the pain.
She was again referred to MKCG Medical College and Hospital in Berhampur and finally to SCB Medical College and Hospital (SCBMCH) in Cuttack.
Subsequently, the doctors at the SCB Medical College and Hospital removed the needle successfully after conducting surgery for two-hours.
Medical Dialogues had earlier reported a similar incident in West Bengal, where a patient had alleged before the District Consumer Court of South Dinajpur that her condition kept on deteriorating after her delivery due to the negligence of the doctor and the hospital.
The petitioner had also mentioned the report of the medical board which indicated that a nerve in the patient's abdomen was mistakenly cut by the doctor, leading to her health complication.
Also Read: Complications due to accidental nerve cut during surgery: Gynaecologist, hospital told to pay Rs 6 lakh compensation
Source : with inputs