Online Consultations becoming medium of sexually harassing female doctors: Report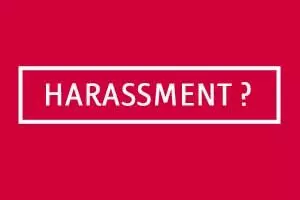 New Delhi: Bringing a disturbing aspect of online consultations into light, a recent report in Times of India has claimed that under the guise of taking consultations, many unscrupulous elements are using these platforms to Harass female doctors. The reports point to certain patients ' flashing, masturbating or making lewd conversation in the guise of seeking consultation.
The news report further adds that Instead of reporting such incidents to the police and ensuring that action is taken against the sexual harassers, websites have tried to keep it under wraps while putting in some measures to check such incidents, with little success
Online Consultations are indeed new phenomena, with the erstwhile medical regulator, the Medical Council of India only permitting such consultations to post the spread of the Coronavirus pandemic. The regulator while noting the pros and cons for various mediums laid down specific guidelines to be be followed for tele-consultations through various mediums. However, even those making the guidelines seemed to have not envisaged this kind of an issue with the guidelines stating the cons' of video consultaions as
" Since there is a possibility of abuse/ misuse, ensuring privacy of patients in video consults is extremely important."
The guidelines indeed call for clear cut identification of the RMP as well as the patient.
Telemedicine consultation is should not be anonymous: both patient and the RMP need to know each other's identity.
It lays down the onus of verification of the patient identity on the RMP itself,
An RMP should verify and confirm the patient's identity by name, age, address, email ID, phone number, registered ID or any other identification as may be deemed to be appropriate. The RMP should ensure that there is a mechanism for a patient to verify the credentials and contact details of the RMP.
However, this element seems to be a little on the edge when it comes to online platforms as the RMP depends on the Teleconsultation Platforms for doing the verification many of whom reportedly pass on patients to doctors after basic registration and payment. This, in turn, proves double trouble for female doctors as not only are these a violation of guidelines but also making them vulnerable to many of such unscrupulous elements
While commenting on this traumatizing experience, a doctor told TOI, "It's very traumatizing, especially the first time when it happened. Most of these calls happen at night and so now we have requested the company to have mostly male doctors on call at night. They have also stopped allowing unlimited consultation calls for a monthly subscription. That has brought down the number of such calls we face."
The report points out that abusive fake patients use different tactics to harass women doctors every other day. They register their names with several different ID numbers and often male patients register as women to target women doctors. Lady Doctors attend their calls thinking them to be female only to realize within moments that they have become targeted for abuse.
Knowing no boundaries altogether, such patients move on to target other doctors after being blocked by one.
Sometimes, these patients cross all the limits and call lady doctors in groups. They make vulgar gestures and even go on to stalk them on social media sending friend requests or asking for their personal numbers.
Platforms themselves were in for a shock when such instances started taking place, however, many becoming wiser after such reports are now taking stricter measures in place, yet have a long way to go till a process of proper and transparent mode of tele-consultations are setup
Source : with inputs