PGIMER director Dr Jagat Ram retires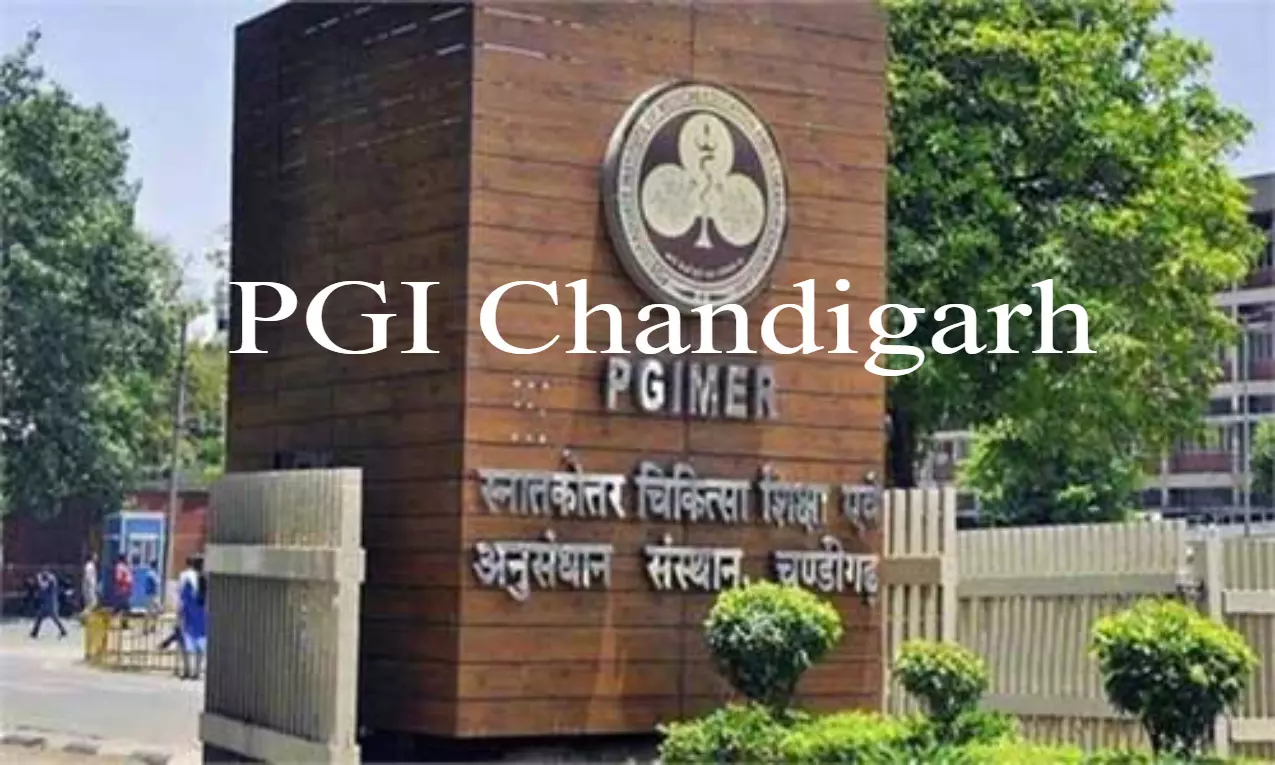 Chandigarh: The Director of Post Graduate Institute of Medical Education and Research (PGIMER), Dr Jagat Ram, retired on Saturday after serving the institute for four years and seven months on the top post and 38 years in various other capacities.

He had joined the department of ophthalmology of PGIMER in 1979 as a resident doctor and became a faculty in 1994, became head of the department in 2015, and eventually was appointed as director of PGIMER in March 2017. During his years at the university, he visited the USA for World Health Organisation (WHO) fellowship in advanced phacoemulsification in 1993 and for receiving the award of a second fellowship in 1998 in pediatric cataract surgery.
Also Read: SGPGI Lucknow faculty forum opposes UP Govt move to raise retirement age for doctors to 70 years

Dr Jagat Ram introduced the technique of phacoemulsification by replacing the older method of extracapsular cataract extraction (ECCE) in 1994 during his time as a faculty member. He started using this method a year later to operate on patients suffering from cataract blindness and was able to successfully restore their vision. Over 90,000 cataract surgeries in adult patients and over 10,000 surgical procedures on children were performed by him. Over 130 relief and screening camps in rural areas, providing free eye care services were conducted by him in rural areas, reports Hindustan Times.

He is a recipient of 35 national and international awards, including 'Oscar in pediatric ophthalmology' in Barcelona in 2015 and 'Best of the Best Award' in San Francisco in 2013 and again at New Orleans in 2016 for his trailblazing work in the world of cataract surgery. He was conferred with Padma Shri by the President of India for his significant contributions in the field of medicine in 2018-2019.
During his tenure, PGI has been ranked as the second-best medical institute in the country for four years successively. It was also termed as the 'Best Hospital' for the last four years in a row in Cadaveric Organ Donation. A new screening OPD, which is being established on 50.76 acres of land in Sarangpur which could accommodate three million patients annually, along with a 500-bed Trauma Centre, an Oncology Centre, a Neurosciences Centre, a Mother and Child Care 300-bed centre, and a Geriatric Centre have been set up in PGI during his tenure, reports The Indian Express.
However, during the pandemic time, Dr. Ram came under criticism for admitting a limited number of patients to the institute during the pandemic period and for the resumption of non-covid services, specifically the walk-in outpatient department. He spoke about the same in an interview to Hindustan Times, "PGIMER was only admitting severe Covid-19 patients with big health complications. The mild or moderate patients were getting treatment at other facilities. The patients were being admitted keeping in mind the institute's infrastructure capabilities as we also had to balance with emergency non-Covid patients."
Terming his 42 year-long period in PGIMER as 'memorable', Dr. Ram said, "The 42-year long journey in PGIMER is memorable. This is an institute of national importance, and a certain depth of dedication is required to be here where ethics cannot be compromised. Due to our team's dedication, PGIMER has been the second-best medical institution in the country for four years successively." Expressing the importance of teamwork, he added, "Also, teamwork is extremely important. Individual achievement does not make much sense. Only then, the institute excels."
Deputy Director (Administration), PGI, Kumar Gaurav Dhawan, told The Tribune, "Prof Jagat Ram maintained a cordial and constructive relationship with senior administrators, heads of departments, faculty and other officials of the institute."
In an interview with Hindustan Times, he talked about the main difficulties acing PGIMER, "The institute is overburdened as the health facilities in neighbouring states are inadequate. Over 35% of total patients getting admitted to PGIMER belong to Punjab. Due to more referral cases, the hospital's emergencies run double the capacity with patients even on stretcher trolleys. The patient care gets hampered. Also, maintaining harmony among the PGIMER faculty and staff is a challenge", adding that "Plans have been made to increase capacity at the institute's emergencies, and even medical emergencies at trauma centres will help in providing more facilities. Also, PGIMER is ready to give training to doctors from other states, so that health facilities can be improved there and referral case load can decrease."
Speaking on the projects which are being implemented on the campus, he said "The Satellite Centres at Sangrur and Mother and Child Care Centre at PGIMER are near completion. Also, work has been started at Satellite Centres in Ferozepur and Una, and a project at Sarangpur. Getting clearances and enough manpower delayed the implementation while Covid-19 situation was another reason."
Further, on being asked about his future plans, he said, "I am getting several offers and will join some government or private institute so that I can serve people. Along with it, I will continue to provide free treatment to poor people. I will continue to give eyesight to partially or fully blind people through my surgeries, as it is my dream."
Dr. Surjit Singh, head of, department of pediatrics, PGIMER has been appointed as the officiating director of PGIMER, who would officially take charge of the post from November 1, for a period of 6 months, or till the new permanent director is appointed.
Also Read: Mumbai hospital managed by Max Healthcare announces VRS scheme
Source : with inputs